Play Summer Touch Football at South Adelaide
Posted by South Adelaide Football Club on 24 October 2017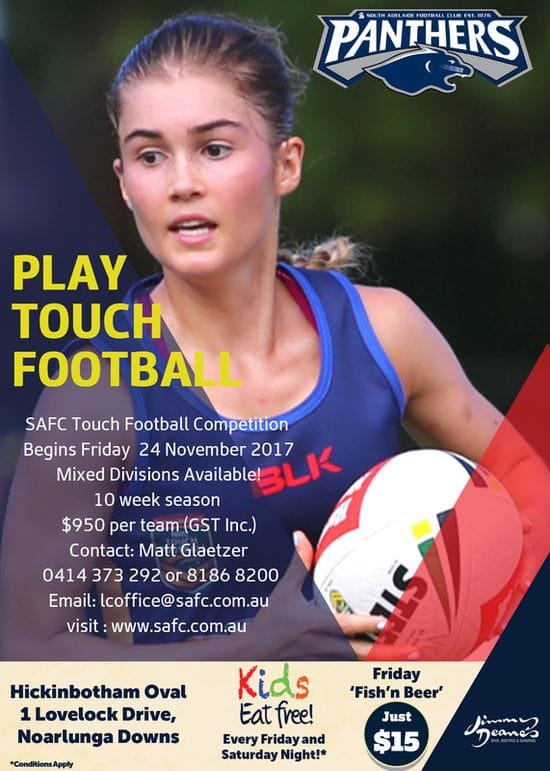 Stay active and fit over summer with an exciting season of Touch Football at the South Adelaide Football Club
Touch Football is a great gender neutral sport and South Adelaide will be offering Mixed divisions that provide individuals of all skill level and abilities the opportunity to participate in a friendly, social and enjoyable environment.
These divisions will be 'Mixed Social' and 'Mixed Open'. When registering for a competition please indicate your preference.
Competition commences on Friday, 24 November, 2017 and runs for 10 weeks with a two week break over Christmas.
Games will be conducted over 3 time slots 6.00pm, 6.50pm and 7.40pm at the Hickinbotham Oval (1 Lovelock Drive, Noarlunga Downs).
Mixed Teams entering should aim to have 10 players registered. There must be a minimum of 2 females on each team with 4 males on the field.
The cost for each team registering is $950 (GST Inc.) per team.
Author:
South Adelaide Football Club
SANFL Ladder