Alex Cailotto Player Profile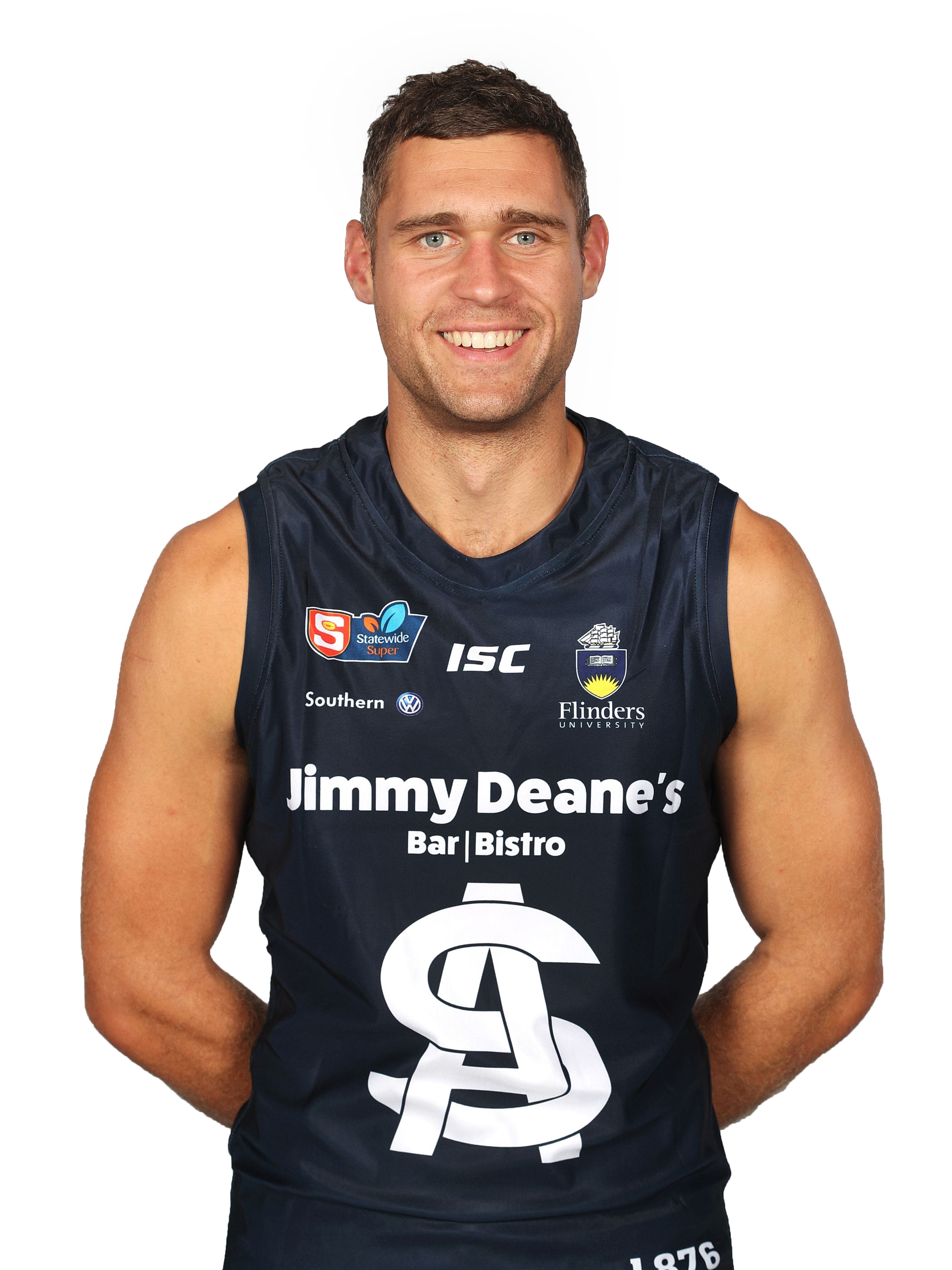 Accolades
Dr. Jim Harley & Frank Brown Memorial Trophy (Best Clubman)
2019
J.L. Brown Trophy (Reserves Best & Fairest)
2013
Player Profile
Number
39
Height
194cm
Weight
92kg
DOB
03/12/1991
Career Games
84
Career Goals
11
Nickname
KO
Recruited from:
Sacred Heart Old Collegians
What do you do outside of football?
Go to work
Favourite footy memory
Mark Williams - "Alan Scott, you were wrong"
Favourite SANFL player
Zane Kirkwood
Favourite SANFL ground to play on
Flinders University Stadium
Who is your toughest opponent to play on?
Max Proud - ultra stern
Describe yourself as a footballer in one word
Enthusiastic
Biggest interest outside of football
Reading South Adelaide player profiles
What is your coach's favourite saying?
We should be done by 8pm
3 Apps you can't live without
Internet banking, reliable iPhone weather app, google maps
What is your favourite food?
Cheese
Which teammate takes the longest to get ready?
Nic Schwarz, takes a long time to sift through his wardrobe of Ed Harry clothes
Which teammate is always last in after a training drill?
Sam Whitbread really battles with this
Which teammate is most likely to be caught looking at themselves in the mirror during a weights session?
Matt Rose
If you could be another teammate for a week, who would you be and why?
Joe Barrel Haines - to be known as the man who took the Leo Barry styles mark for a week
Which teammate is most likely to win goal of the year?
Eamon EC Wilkinson
Which teammate is most likely to win the Knuckey Cup?
Nick Liddle one more one more
Which teammate is most likely to win the Magarey Medal?
Joel Cross keeps telling us he won't retire until he is a 3 time
Which teammate is in for a big 2020?
Sam Bowie Overall - very happy with his set up