Brianna Wedding Player Profile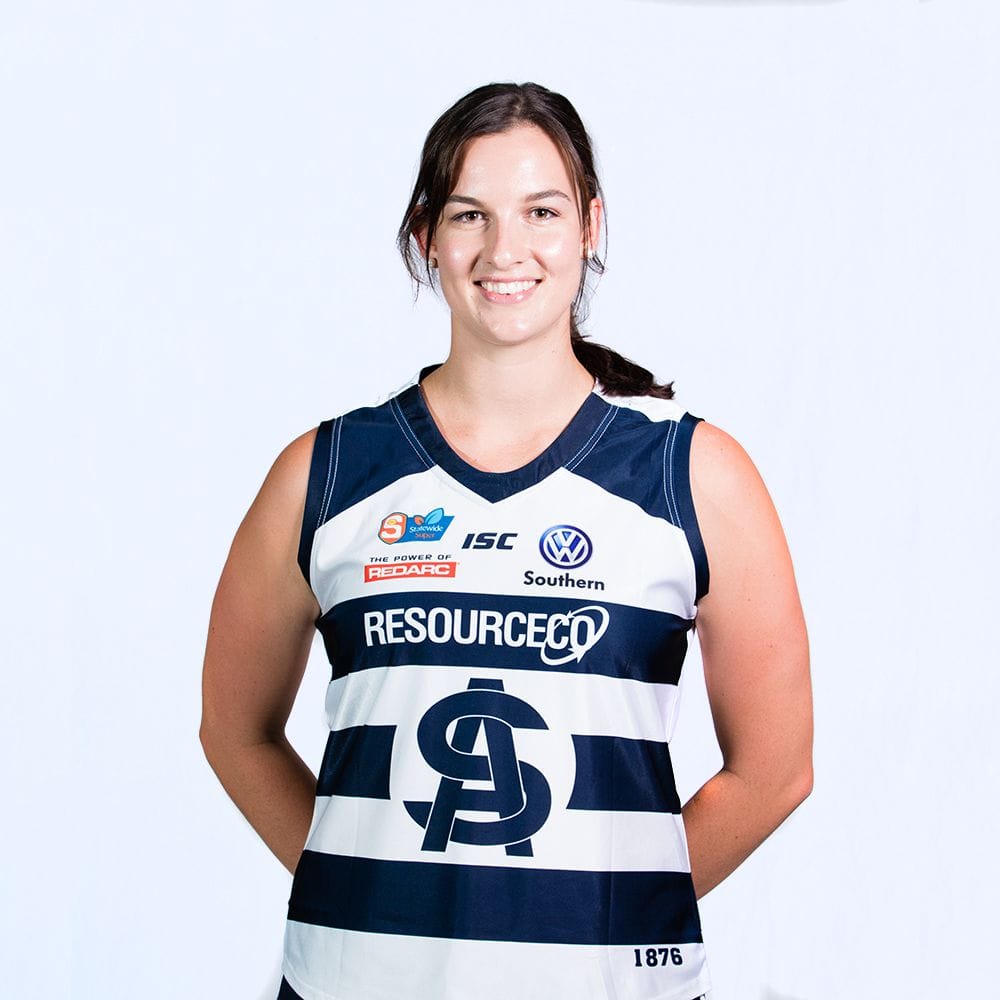 | | | | | |
| --- | --- | --- | --- | --- |
| Number | Height | DOB | Career Games | Career Goals |
| 27 | 183 cm | 10/10/1994 | 3 | 0 |
"Powerfull Mid / Forward who is new to the game, developeing very quickly due to her elite training standards"
Brianna is proudly sponsored by Dulcie McAllister
Nickname
Bri/Breeza/Breezy.
Recruited from:
Kenilworth Football Club.
Describe yourself as a player in three words:
The tall one.
What do you do outside of football?
Work as an infrastructure Advisory Consultant for Aurecon as well as spending time on my family farm.
Growing up who was your favourite footballer/sportsperson?
Erin Phillips (WNBA and AFLW).
What is your proudest sporting achievement?
Captaining Central District Premier League basketball team.
Three apps you can't live without
Instagram, Messenger, Email.
Who should be banned from choosing what music is played in the rooms and why?
Frank - great taste for a Sunday afternoon but his music is far from pump up!
If you could be another teammate for a week, who would you be and why?
Czenya Cavouras - so I could fly as fast as her (sprinting).
Who has had the biggest influence on your career?
Dad - always good for a reality check.
Who is the best/worst dressed at the club?
Best - Maddi Bennett black on black on black everything.
Who is your funniest teammate?
Alana Browne.
If you had to choose one team mate to have the winning shot at goal, who would it be?
Lauren Buchanan.
Which teammate is most likely to win Goal of the Year?
Cheyenne Hammond.
Which teammate is most likely to win the Best and Fairest?
Cheyenne Hammond.
Which teammate is most likely to win Mark of the Year?
Emma Gryczewski.