Brianna Wedding Player Profile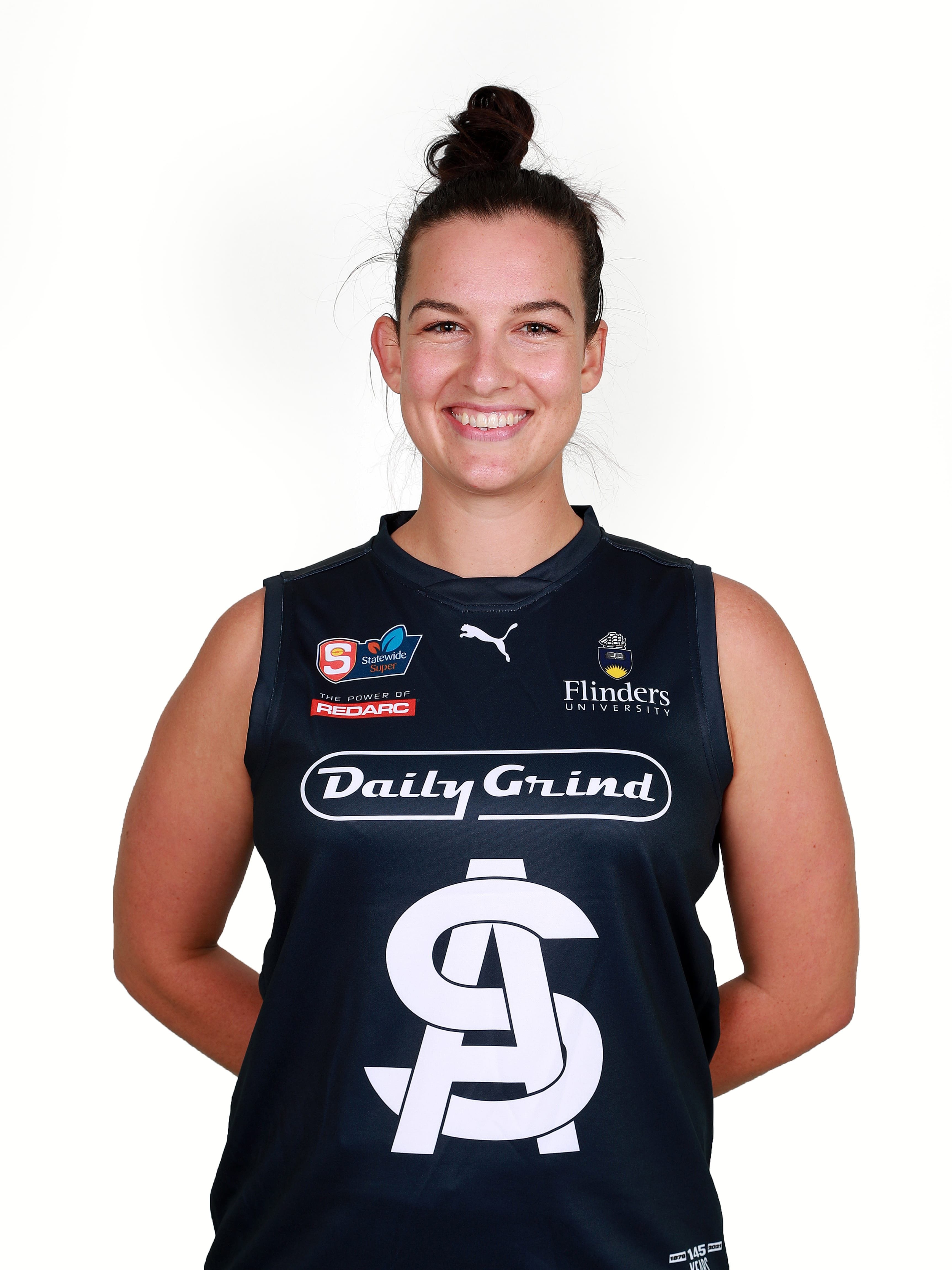 | | | | | |
| --- | --- | --- | --- | --- |
| Number | Height | DOB | Career Games | Career Goals |
| 27 | 183 cm | 10/10/1994 | 11 | 0 |
Player Profile
Nickname
Weds, Wally, Breeza
Recruited from:
Kenilworth Football Club
What is your current occupation?
Senior Consultant, Infrastructure Advisory - Aurecon
What is your favourite SANFLW/footy memory?
Playing in 2020 SANFLW Premiership
Who is your favourite female athlete? (Any sports)
Laura Langman, NZ Silverferns - calm, strong, workhorse
Favourite SANFL ground to play on
Home turf (Flinders University Stadium)
Describe yourself as a footballer in one word
Big
Biggest interest outside of football
Anything outdoors (particularly SUP'ing and heading back to family farm!)
What is your pregame song?
Jungle, X Ambassadors
Worst teammate on social media?
Anyone on the Snapchat group contributing to the overload of puppy footage
Which teammate would be your ideal My Kitchen Rules partner?
Jaimi - strikes me as a wizard in the kitchen!
Which teammate is always last in after a training drill?
Wrighty - always having a chuckle
If you could be another teammate for a week, who would you be and why?
Jacobs... because, firefighter!
Which teammate is most likely to win mark of the year?
Gypsy Schirmer
Which teammate is most likely to win goal of the year?
Sophia - it's coming from the mids, for sure
Which teammate is most likely to win the SAFCW Best and Fairest?
Zen. What a star.
Which teammate is in for a big 2021?
Boony - as a pure reward of her work rate in preseason