Ella Thomas Player Profile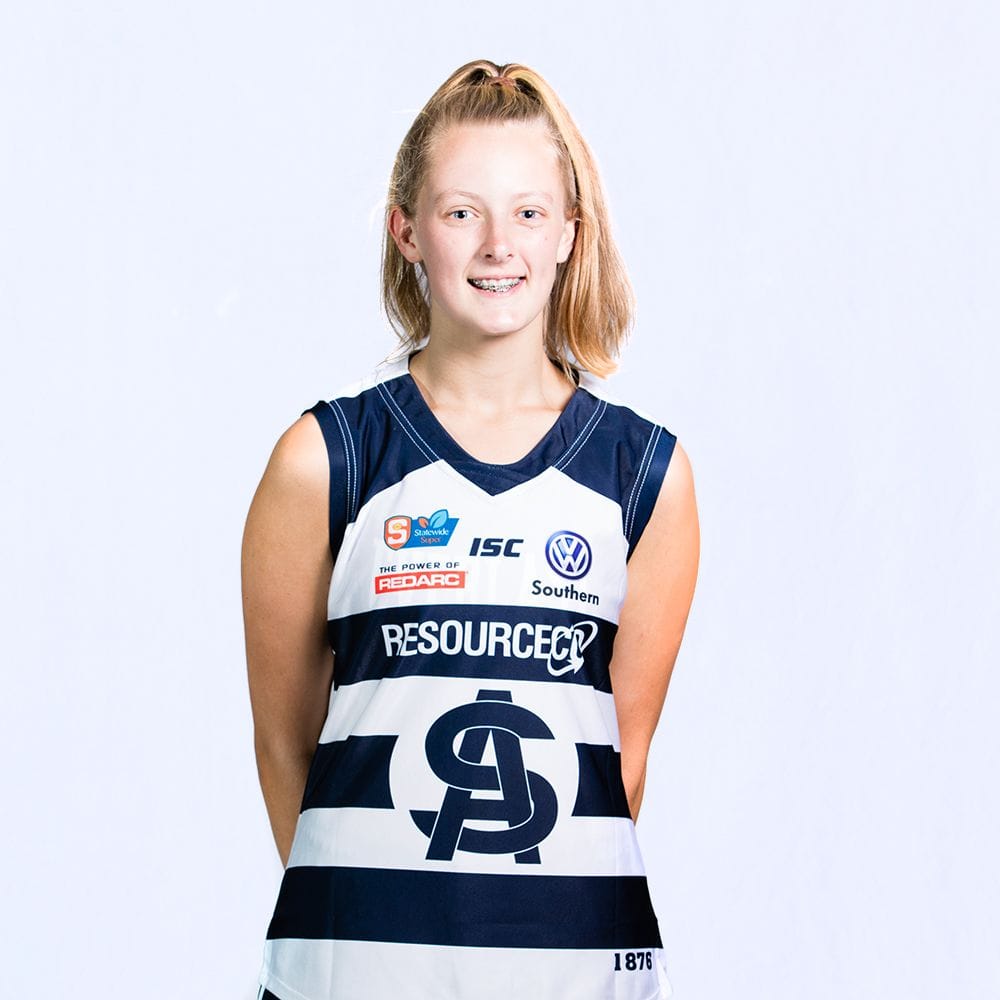 | | | | | |
| --- | --- | --- | --- | --- |
| Number | Height | DOB | Career Games | Career Goals |
| 37 | 165 cm | 31/12/2001 | 0 | 0 |
"Another one of our young guns coming through the ranks, small defender / forward with great footskills and decision making. Ella is built tough and loves the contest."
Nickname
ET.
Recruited from:
Victor Harbor Football Club.
Describe yourself as a player in three words:
Courageous, Strong, Versatile.
What do you do outside of football?
I don't play any other competitive sports, I like to study for fun though.
Growing up who was your favourite footballer/sportsperson?
Danny Green.
What is your proudest sporting achievement?
Making the State side these past 2 years.
Three apps you can't live without
Team App, Team Buildr, Snapchat.
Who should be banned from choosing what music is played in the rooms and why?
No one, we're a team full of different gals, we all have different taste, and all music is good music, unless it's offensive or screamo!
If you could be another teammate for a week, who would you be and why?
Nat Gibbs, she just has a really awesome lifestyle and I look up to her a lot with the way she goes through life etc.
Who has had the biggest influence on your career?
Like Hartley and Stefan Malinowski - My main coach and first ever mentor.
Who is the best/worst dressed at the club?
Mads Bennet for best dressed!
Who is your funniest teammate?
Czenya Cavouras.
If you had to choose one team mate to have the winning shot at goal, who would it be?
Lauren Buchanan.
Which teammate is most likely to win Goal of the Year?
Cheyenne Hammond.
Which teammate is most likely to win the Best and Fairest?
Not too sure.
Which teammate is most likely to win Mark of the Year?
Lauren Buchanan.