Emma Gryczewski Player Profile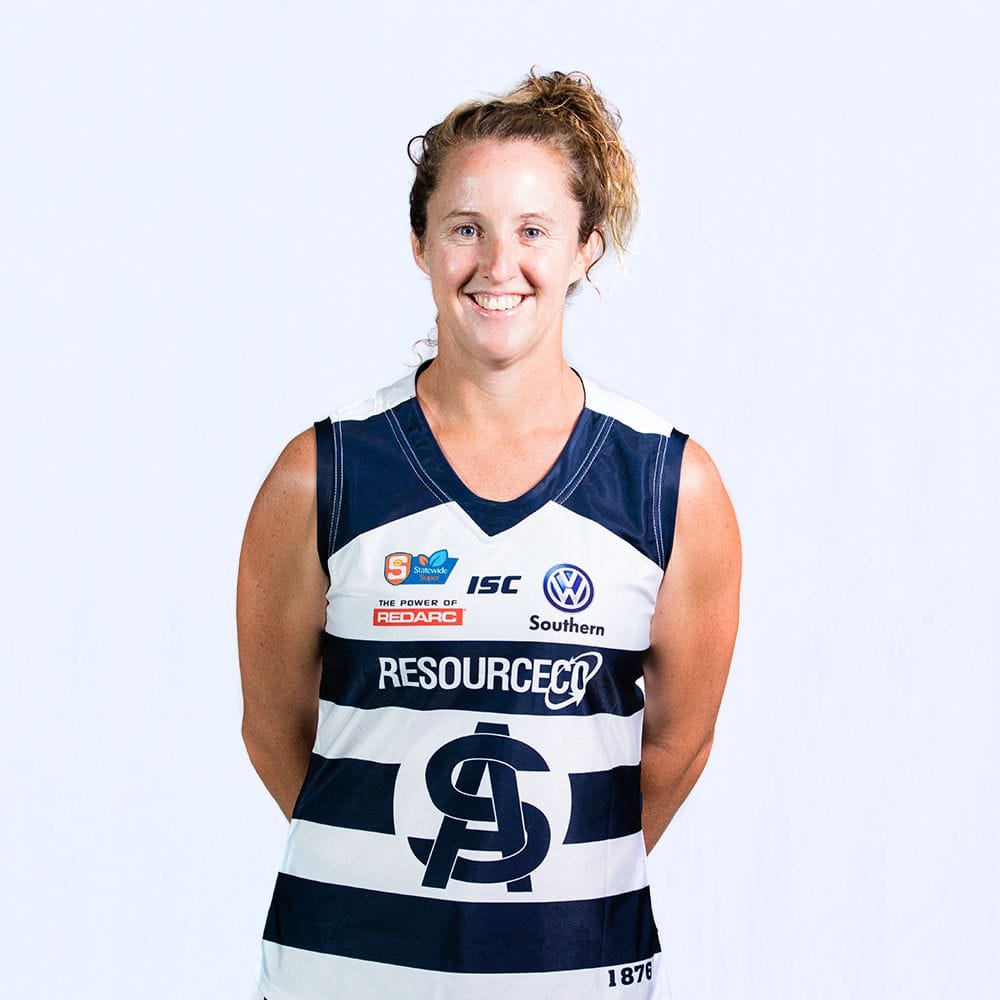 | | | | | |
| --- | --- | --- | --- | --- |
| Number | Height | DOB | Career Games | Career Goals |
| 30 | 177 cm | 25/8/1981 | 2 | 0 |
"Powerful Netball convert with poise and skill. Strong marking ability with leadership and sporting experience to burn"
Emma is proudly sponsored by Complete Edge Maintenance
Nickname
Ski.
Recruited from:
McLaren Football Club.
Describe yourself as a player in three words:
Competitive, lively and enjoying the opportunity!
What do you do outside of football?
Play netball, spend time with family and friends.
Growing up who was your favourite footballer/sportsperson?
Kelly Slater.
What is your proudest sporting achievement?
Premierships are hard to beat.
Three apps you can't live without
Just 1. My Local Services, tells me which bins to put out, priceless!
Who should be banned from choosing what music is played in the rooms and why?
Nat Gibbs, she trains in a Nickleback singlet.
If you could be another teammate for a week, who would you be and why?
Anyone under 25.
Who has had the biggest influence on your career?
Stephen Bradbury and Georgie Jacobs.
Who is the best/worst dressed at the club?
Best dressed - Me hands down. Worst dressed - too close to call, plenty of average looking socks getting around the South Adelaide change rooms.
Who is your funniest teammate?
To look at? Danni Goding, runs with both thumbs up, hilarious.
If you had to choose one team mate to have the winning shot at goal, who would it be?
Lauren Buchanan.
Which teammate is most likely to win Goal of the Year?
Jess Kirk.
Which teammate is most likely to win the Best and Fairest?
Czenya Cavouras.
Which teammate is most likely to win Mark of the Year?
Indi Tahau.