Emogen Johnson Player Profile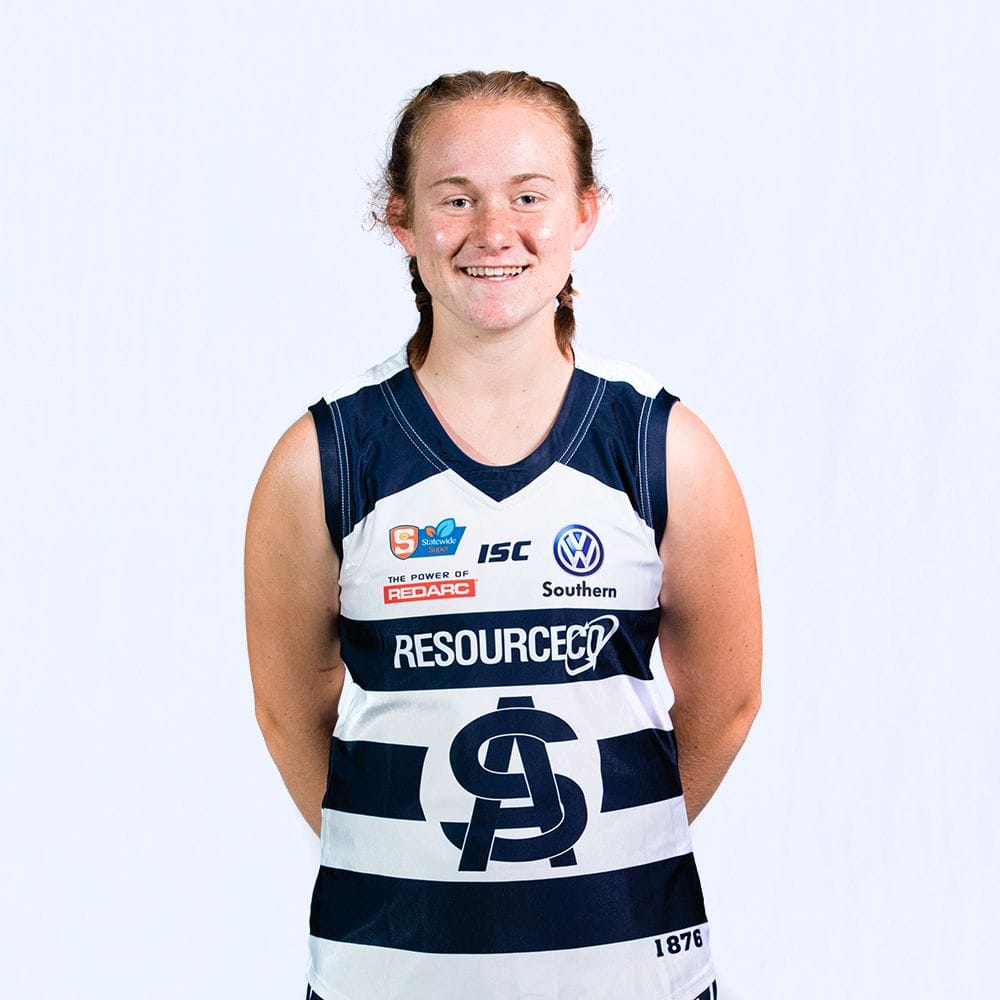 | | | | | |
| --- | --- | --- | --- | --- |
| Number | Height | DOB | Career Games | Career Goals |
| 45 | 162 cm | 9/7/2002 | 2 | 0 |
"Is a mid / small forward who can win plenty of her own footy. Her speed and fitness helps her break lines and doesnt have the word quit in her."
Nickname
Emmy J.
Recruited from:
Strathalbyn Football Club.
Describe yourself as a player in three words:
Well balanced, good listener and strong body.
What do you do outside of football?
High school, water sports, sport.
Growing up who was your favourite footballer/sportsperson?
Luke Hodge/ Melissa Tapper.
What is your proudest sporting achievement?
Getting a dry start water skiing.
Three apps you can't live without
Team app, team builder & Snapchat.
Who should be banned from choosing what music is played in the rooms and why?
Indy Tahau because she would forget her phone!
If you could be another teammate for a week, who would you be and why?
Ely Hausen because she can dance!
Who has had the biggest influence on your career?
My family.
Who is the best/worst dressed at the club?
Jono - Best Dressed.
Who is your funniest teammate?
Browney (Alana Brown).
If you had to choose one team mate to have the winning shot at goal, who would it be?
Hannah Munyard
Which teammate is most likely to win Goal of the Year?
Little Maddie (Maddie Bennett).
Which teammate is most likely to win the Best and Fairest?
Cheyenne Hammond.
Which teammate is most likely to win Mark of the Year?
Emma Gryczewski.