Georgia Pennifold Player Profile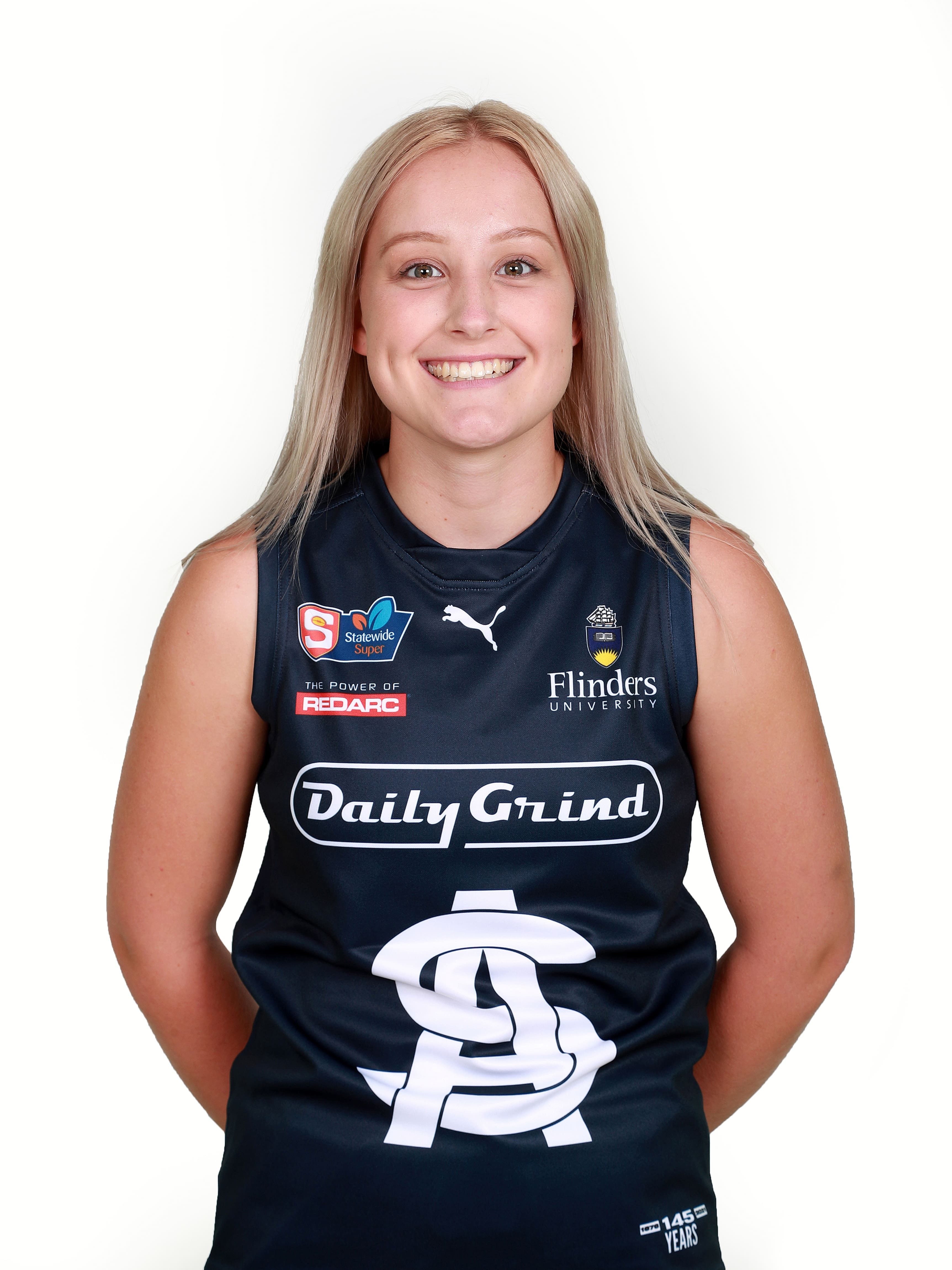 | | | | | |
| --- | --- | --- | --- | --- |
| Number | Height | DOB | Career Games | Career Goals |
| 23 | 174cm | 22/05/2003 | 6 | 0 |
Georgia is proudly sponsored by Katrine Hildyard MP
Player Profile
Nickname
GP
Recruited from:
Reynella Wineflies
What is your current occupation?
First year hairdresser apprentice
What is your favourite SANFLW/footy memory?
Playing and being apart of the 2020 SANFLW grand final
Who is your favourite female athlete? (Any sports)
Erin Phillips
Favourite SANFL ground to play on
Flinders University Stadium
Describe yourself as a footballer in one word
Competitive
Biggest interest outside of football
Being with friends and family
What is your pregame song?
Fight song by Rachel Platten
Worst teammate on social media?
Madison Bennett
Which teammate would be your ideal My Kitchen Rules partner?
Tiffany Copley
Which teammate is always last in after a training drill?
Sarah Wright
If you could be another teammate for a week, who would you be and why?
I would want to be Czenya Cavouras because she is the nicest human being ever and she is really fast
Which teammate is most likely to win mark of the year?
Lucy Northcott
Which teammate is most likely to win goal of the year?
Jess Kirk
Which teammate is most likely to win the SAFCW Best and Fairest?
Czenya Cavouras
Which teammate is in for a big 2021?
Gypsy Schirmer