Heidi Smith Player Profile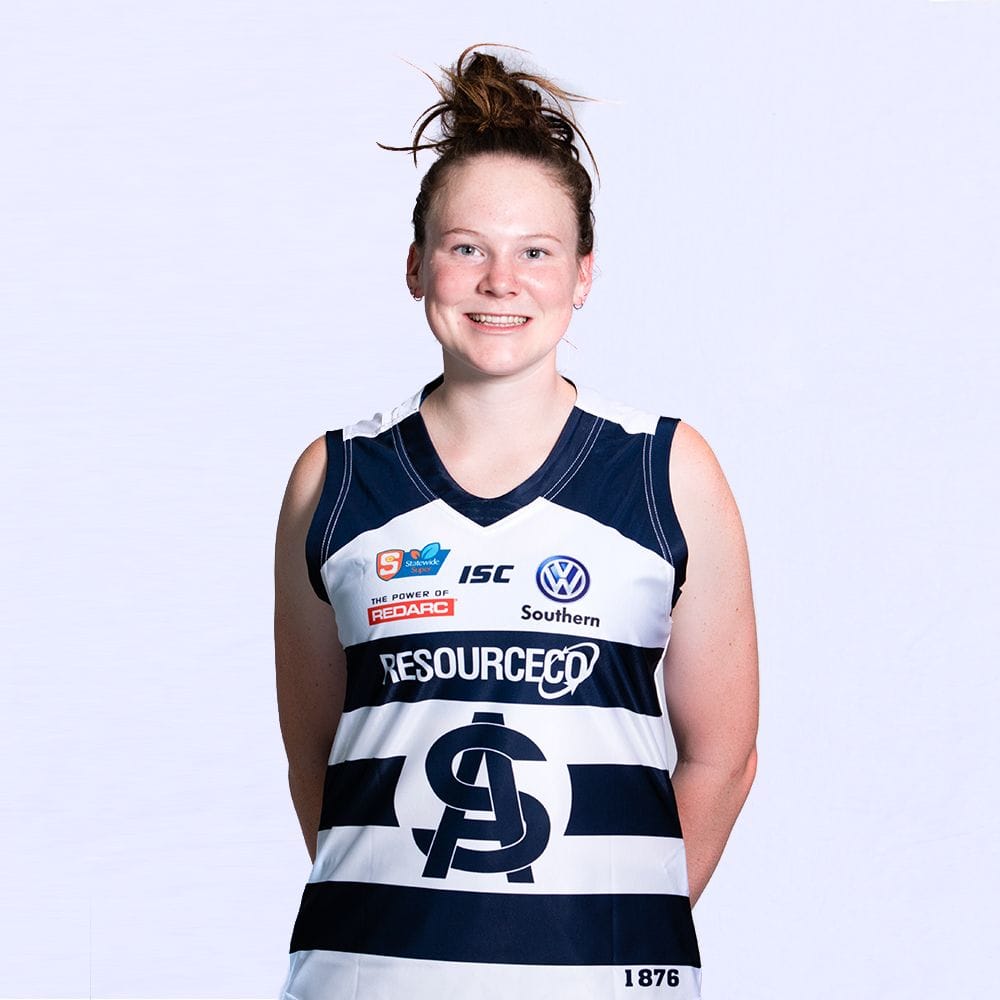 | | | | | |
| --- | --- | --- | --- | --- |
| Number | Height | DOB | Career Games | Career Goals |
| 38 | 170 cm | 23/5/2001 | 0 | 0 |
"Heidi is another young player that has come through our Premiership Junior Program. Heidi is versatile player who has the ability to play at both ends of the ground."
Nickname
Heid's
Recruited from:
Christie's Beach Football Club.
Describe yourself as a player in three words:
Team player, strength, physical.
What do you do outside of football?
School sapsasas.
Growing up who was your favourite footballer/sportsperson?
Mark Ricciuto.
What is your proudest sporting achievement?
Playing state netball.
Three apps you can't live without
Facebook, instagram, Snapchat.
Who should be banned from choosing what music is played in the rooms and why?
Emily Brockhurst.
If you could be another teammate for a week, who would you be and why?
Emily Woods, because she's had a lot of experience in the game and is a smart, skilled, reliable player.
Who has had the biggest influence on your career?
Mum, Dad, Pop and Uncle.
Who is the best/worst dressed at the club?
Emily Brockhurst.
Who is your funniest teammate?
Ella Thomas.
If you had to choose one team mate to have the winning shot at goal, who would it be?
Lauren Buchanan.
Which teammate is most likely to win Goal of the Year?
Elyse Haussen.
Which teammate is most likely to win the Best and Fairest?
Nicole Campbell.
Which teammate is most likely to win Mark of the Year?
Jess Kirk.