Jaimi Rock Player Profile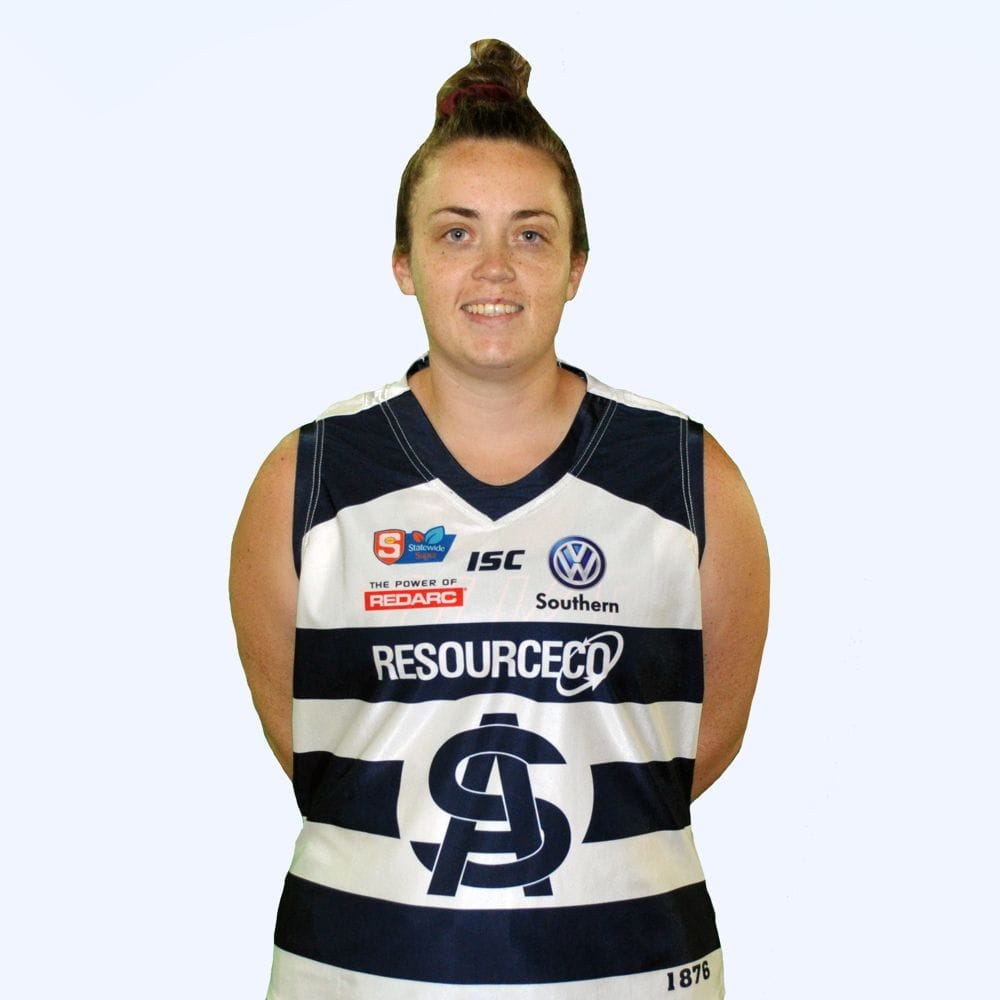 | | | | | |
| --- | --- | --- | --- | --- |
| Number | Height | DOB | Career Games | Career Goals |
| 33 | 170 cm | 07/07/1993 | 0 | 0 |
"Powerfull tall forward / Ruck with a booming kick a great goal sense"
Nickname
Rock.
Recruited from:
Gaza Eagles Football Club.
Describe yourself as a player in three words:
Physical, Team First & Competitive.
What do you do outside of football?
Play basketball for Eastern Mavericks.
Growing up who was your favourite footballer/sportsperson?
Michael Voss & Erin Phillips.
What is your proudest sporting achievement?
Gaza Premiership in 2017.
Three apps you can't live without
Spotify, Instagram & Messenger.
Who should be banned from choosing what music is played in the rooms and why?
Brianna Wedding, from the country so im sure shes got a playlist full of country tracks!
If you could be another teammate for a week, who would you be and why?
Stacey Huddleston, she always posts good food on Instagram!
Who has had the biggest influence on your career?
Mum & Dad also everyone at Gaza.
Who is the best/worst dressed at the club?
Alana Browne has some style with the goggles and fruit themed socks.
Who is your funniest teammate?
Emily Woods has some good banter.
If you had to choose one team mate to have the winning shot at goal, who would it be?
Lauren Buchanan.
Which teammate is most likely to win Goal of the Year?
Jess Kirk from 50!
Which teammate is most likely to win the Best and Fairest?
Hannah Munyard.
Which teammate is most likely to win Mark of the Year?
Nicole Campbell.