Layla Fitzgibbons Player Profile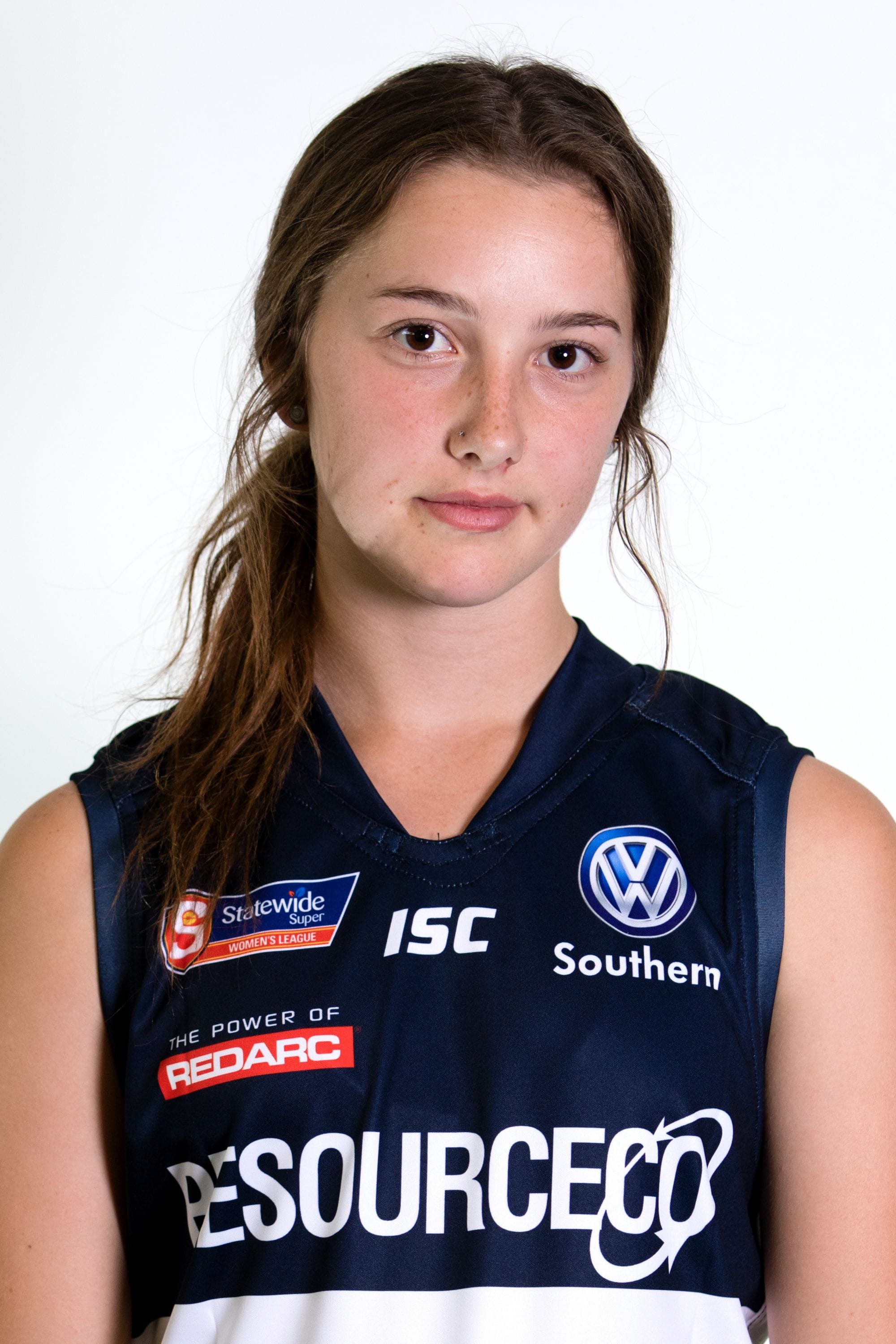 | | | | | |
| --- | --- | --- | --- | --- |
| Number | Height | DOB | Career Games | Career Goals |
| 17 | 163 cm | 17/10/2000 | 2 | 0 |
"A back who has great pace and interception skills."
Nickname:
Fitzy or Fitz
Recruited from:
South juniors/Christies beach.
Describe yourself as a player in three words:
Determined, Reads play well & grateful.
What do you do outside of football?
Work, Study and Gym.
Growing up who was your favourite footballer/sportsperson?
Buddy Franklin.
What is your proudest sporting achievement?
Junior club member of the year.
Three apps you can't live without
Netflix, Spotify & Headspace.
Who should be banned from choosing what music is played in the rooms and why?
Not sure yet....
If you could be another teammate for a week, who would you be and why?
Emily Woods (Goots). For a little while now i have real looked up to Goots because she is an amazing back men, she is real good at explaining people roles and positioning on the field that it helps a lot. She also is real inspirational and one of the most supportive players i know and i hope i can be like her.
Who has had the biggest influence on your career?
My mum has had the biggest influence because if it wasn't for her believing in me i never would of made it this far.
Who is the best/worst dressed at the club?
there is not best & worst dressed everyone is amazing.
Who is your funniest teammate?
Ella Thomas.
If you had to choose one team mate to have the winning shot at goal, who would it be?
Teah Charlton.
Which teammate is most likely to win Goal of the Year?
Lauren Buchanan.
Which teammate is most likely to win the Best and Fairest?
Cheyanne Hammond.
Which teammate is most likely to win Mark of the Year?
Montana McKinnon.