Layla Rogers Player Profile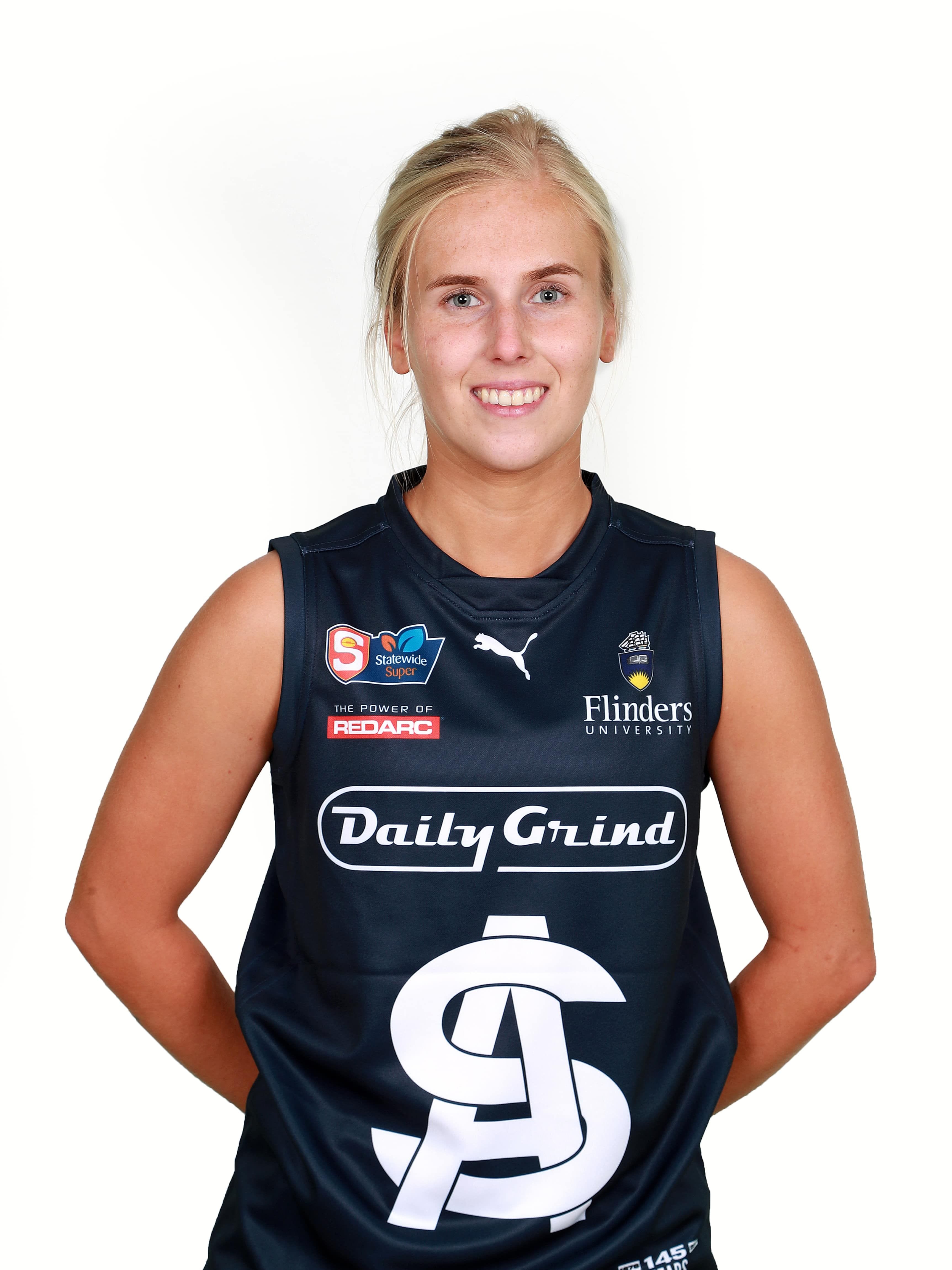 | | | | | |
| --- | --- | --- | --- | --- |
| Number | Height | DOB | Career Games | Career Goals |
| 28 | 158cm | 09/01/2000 | 5 | 0 |
Player Profile
Nickname
Lay
Recruited from:
McLaren Football Club
What is your current occupation?
Final year student teacher/ disability support worker
What is your favourite SANFLW/footy memory?
Winning the GSFLW grand final in 2020
Who is your favourite female athlete? (Any sports)
Cheyenne Hammond
Favourite SANFL ground to play on
Flinders University Stadium
Describe yourself as a footballer in one word
Speedy
Biggest interest outside of football
Gym & studying to be a teacher
What is your pregame song?
WAP of course
Worst teammate on social media?
Madi Bennett fo sure, soz
Which teammate would be your ideal My Kitchen Rules partner?
Ely Haylock
Which teammate is always last in after a training drill?
Me, because water tastes pretty good
If you could be another teammate for a week, who would you be and why?
Jaimi Griffen so i could her Range Rover
Which teammate is most likely to win mark of the year?
Jess Kirk
Which teammate is most likely to win goal of the year?
Madi Bennett
Which teammate is most likely to win the SAFCW Best and Fairest?
Alana Rochow
Which teammate is in for a big 2021?
Katie Whish