Madison Bennett Player Profile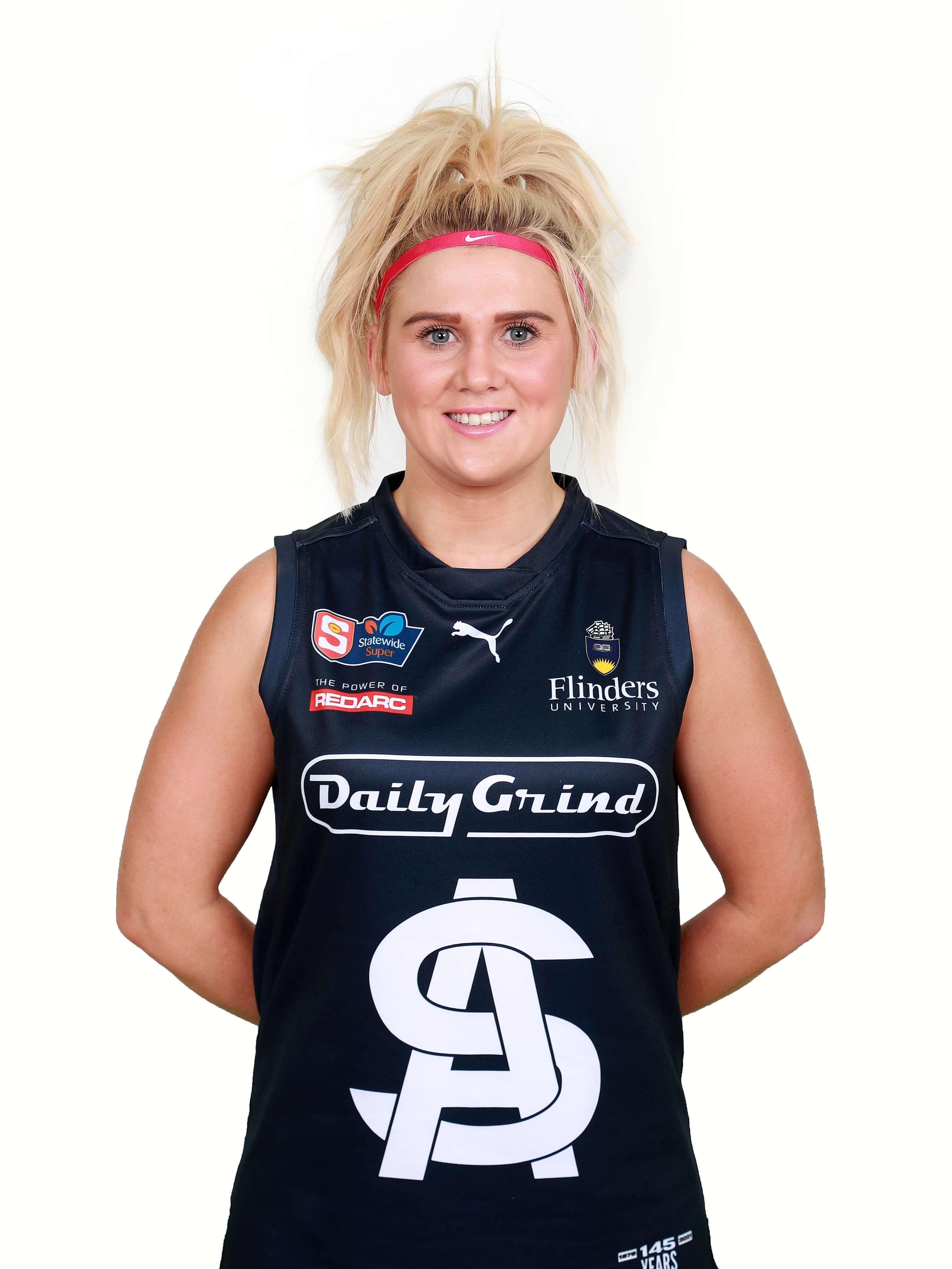 | | | | | |
| --- | --- | --- | --- | --- |
| Number | Height | DOB | Career Games | Career Goals |
| 18 | 151 cm | 6/5/1999 | 29 | 14 |
Madison is proudly sponsored by Wayne Ellery
Player Profile
Nickname
Madz
Recruited from:
South Adelaide
What is your current occupation?
Sports and recreational officer
What is your favourite SANFLW/footy memory?
Wining the 2018-2019 premierships with the girls !
Who is your favourite female athlete? (Any sports)
Erin Phillips - very inspiring
Favourite SANFL ground to play on
Flinders University Stadium - my home
Describe yourself as a footballer in one word
Fearless
Biggest interest outside of football
Going on road trips and the gym - F45
What is your pregame song?
Whatever it takes - imagine dragons
Worst teammate on social media?
Probably myself ha ha
Which teammate would be your ideal My Kitchen Rules partner?
Sheena Peters
Which teammate is always last in after a training drill?
Chloe Jacobs
If you could be another teammate for a week, who would you be and why?
I would be Czenya Cavouras as she is a great leader and has some awesome knowledgeable wise words that I would love to have and her speed is insane
Which teammate is most likely to win mark of the year?
Nicole Campbell
Which teammate is most likely to win goal of the year?
Jess Kirk
Which teammate is most likely to win the SAFCW Best and Fairest?
That's a tough one anyone is up for grabs we have a talented bunch
Which teammate is in for a big 2021?
Lauren Clifton she's a young one and had a strong season last year. I'm excited to see her play!