Montana Mckinnon Player Profile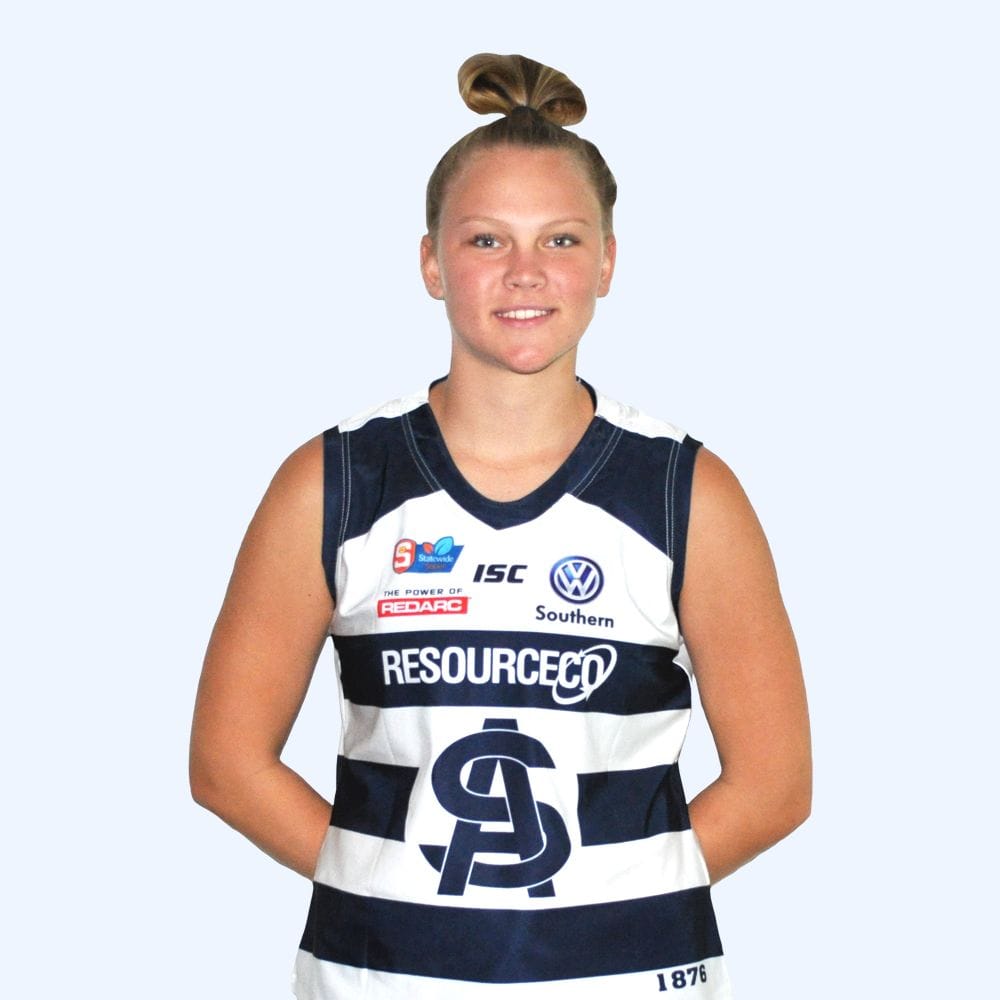 | | | | | |
| --- | --- | --- | --- | --- |
| Number | Height | DOB | Career Games | Career Goals |
| 19 | 183 cm | 14/7/2001 | 17 | 0 |
"A tall player who can play ruck or forward. Very good overhead young with a heap of natural potential. Part of the Level 2 AFLW Academy"
Montana is proudly sponsored by The Panthers Supporter Group
Nickname
Mon.
Recruited from:
Morphettville Football Club.
Describe yourself as a player in three words:
Tall, aggressive and athletic.
What do you do outside of football?
School, Work, Volleyball.
Growing up who was your favourite footballer/sportsperson?
Chris Judd.
What is your proudest sporting achievement?
Under 18 All Australian Football Team.
Three apps you can't live without
Snapchat, Instagram, Messenger.
Who should be banned from choosing what music is played in the rooms and why?
Anyone who plays music from before I was born!
If you could be another teammate for a week, who would you be and why?
Danielle Goding because she's a cop!
Who has had the biggest influence on your career?
Both my parents.
Who is the best/worst dressed at the club?
Heidi Smith.
Who is your funniest teammate?
Jaz Smith.
If you had to choose one team mate to have the winning shot at goal, who would it be?
Jess Kirk.
Which teammate is most likely to win Goal of the Year?
Lauren Buchanan.
Which teammate is most likely to win the Best and Fairest?
Cheyenne Hammond.
Which teammate is most likely to win Mark of the Year?
Danielle Goding.