Mykala Walker-Murphy Player Profile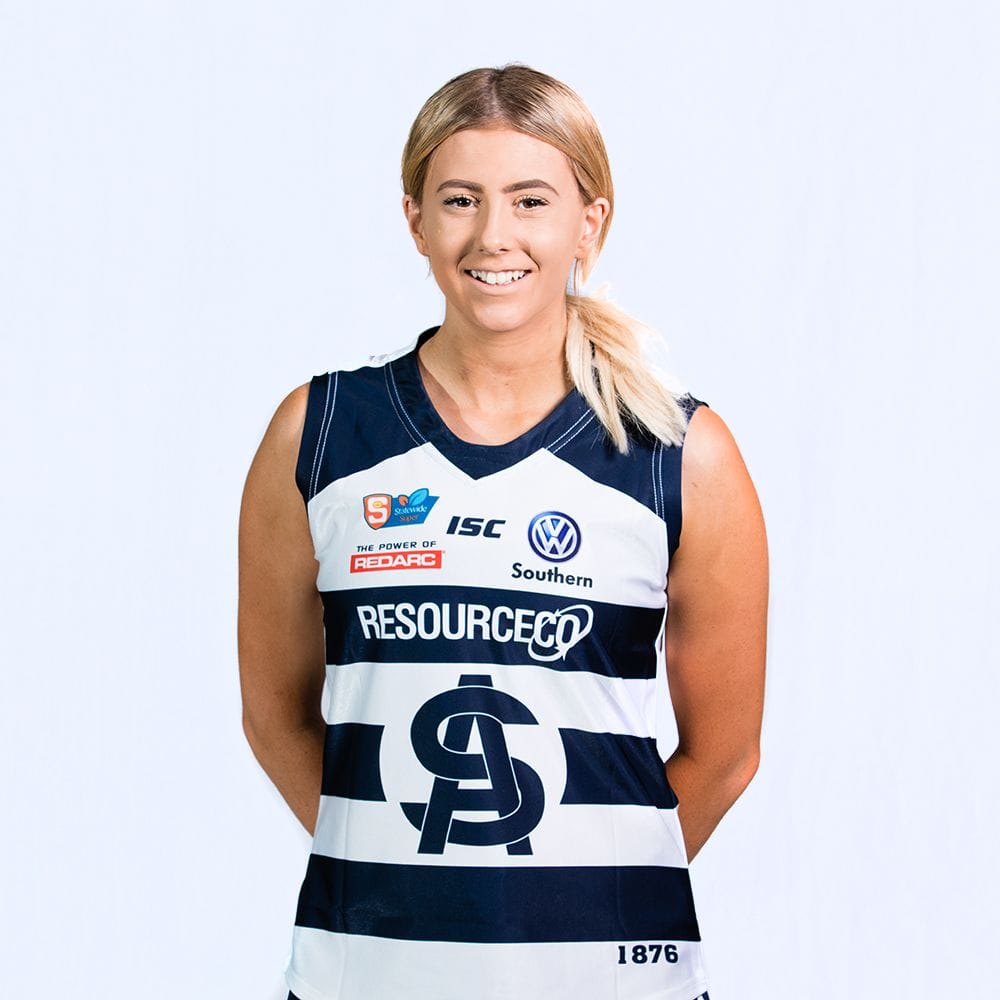 | | | | | |
| --- | --- | --- | --- | --- |
| Number | Height | DOB | Career Games | Career Goals |
| 5 | 165 cm | 17/6/2001 | 4 | 6 |
"Mykala is a talented young player who has come through our premiership junior program. She is an exciting forward with great finishing skills."
Nickname
Mikkie.
Recruited from:
Christie's Beach Football Club.
Describe yourself as a player in three words:
Young, Determined, Small.
What do you do outside of football?
Currently completing year 12.
Growing up who was your favourite footballer/sportsperson?
Brett Ebert.
What is your proudest sporting achievement?
Representing SA against VIC in 2018.
Three apps you can't live without
Snapchat, Facebook, Instagram.
Who should be banned from choosing what music is played in the rooms and why?
Skully (Ryan Skouborg)
If you could be another teammate for a week, who would you be and why?
Emily Brockhurst- Shes pretty cool!
Who has had the biggest influence on your career?
My Father.
Who is the best/worst dressed at the club?
Emily Brockhurst.
Who is your funniest teammate?
Heidi Smith.
If you had to choose one team mate to have the winning shot at goal, who would it be?
Taylah Eastwood.
Which teammate is most likely to win Goal of the Year?
Teah Charlton.
Which teammate is most likely to win the Best and Fairest?
Cheyenne Hammond.
Which teammate is most likely to win Mark of the Year?
Indy Tahau.