Teah Charlton Player Profile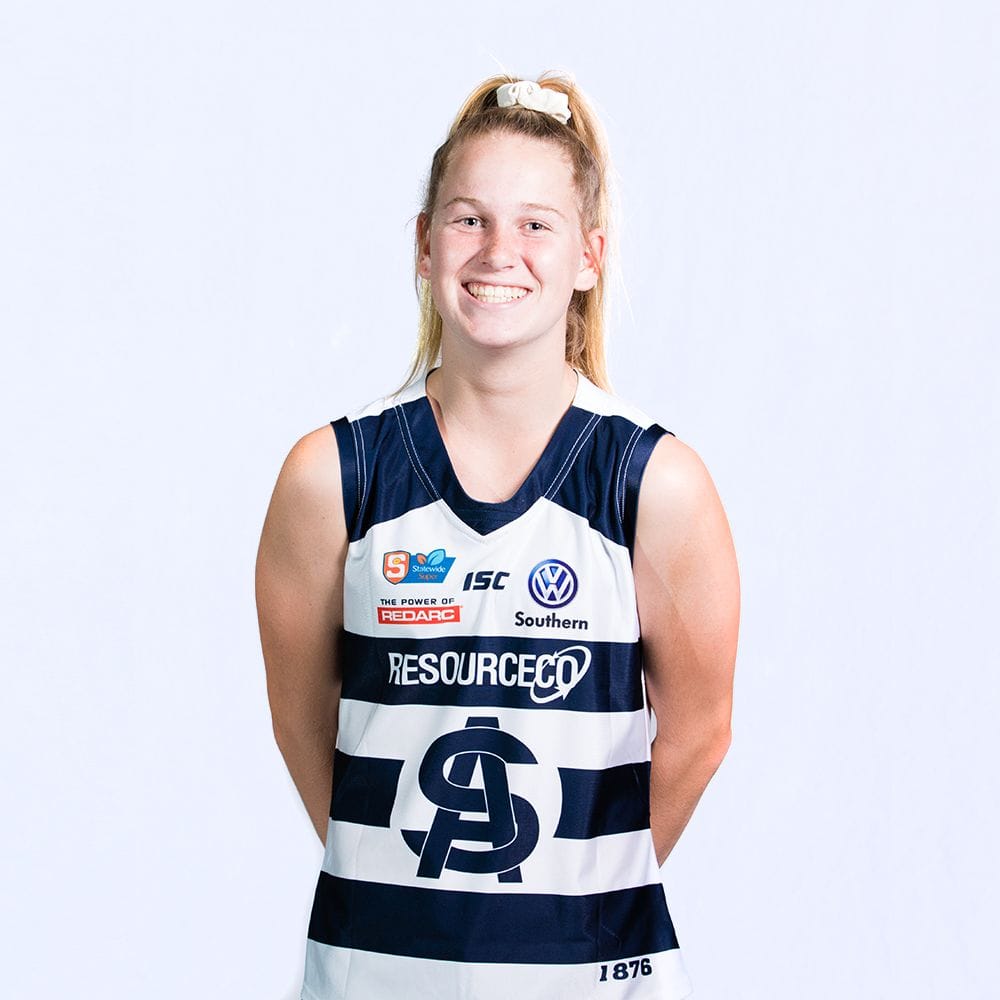 | | | | | |
| --- | --- | --- | --- | --- |
| Number | Height | DOB | Career Games | Career Goals |
| 25 | 170 cm | 25/4/2002 | 0 | 0 |
"Teah is one of our youngest players in the squad and is an accomplished State Surf Lifesaver. She is a small forward with plenty of X Factor."
Nickname
T
Recruited from:
Christie's Beach.
Describe yourself as a player in three words:
Agile, explosive and fast.
What do you do outside of football?
School.
Growing up who was your favourite footballer/sportsperson?
Rory Sloane.
What is your proudest sporting achievement?
U18 State Football.
Three apps you can't live without
Snapchat, Instagram and Teambuildr.
Who should be banned from choosing what music is played in the rooms and why?
Jono.
If you could be another teammate for a week, who would you be and why?
Montana McKinnon because she's tall.
Who has had the biggest influence on your career?
My Dad.
Who is the best/worst dressed at the club?
Madi Bennett.
Who is your funniest teammate?
Emma Gryczewski.
If you had to choose one team mate to have the winning shot at goal, who would it be?
Jess Kirk.
Which teammate is most likely to win Goal of the Year?
Lauren Buchanan.
Which teammate is most likely to win the Best and Fairest?
Nicole Campbell.
Which teammate is most likely to win Mark of the Year?
Montana McKinnon.