Zac Dumesny Player Profile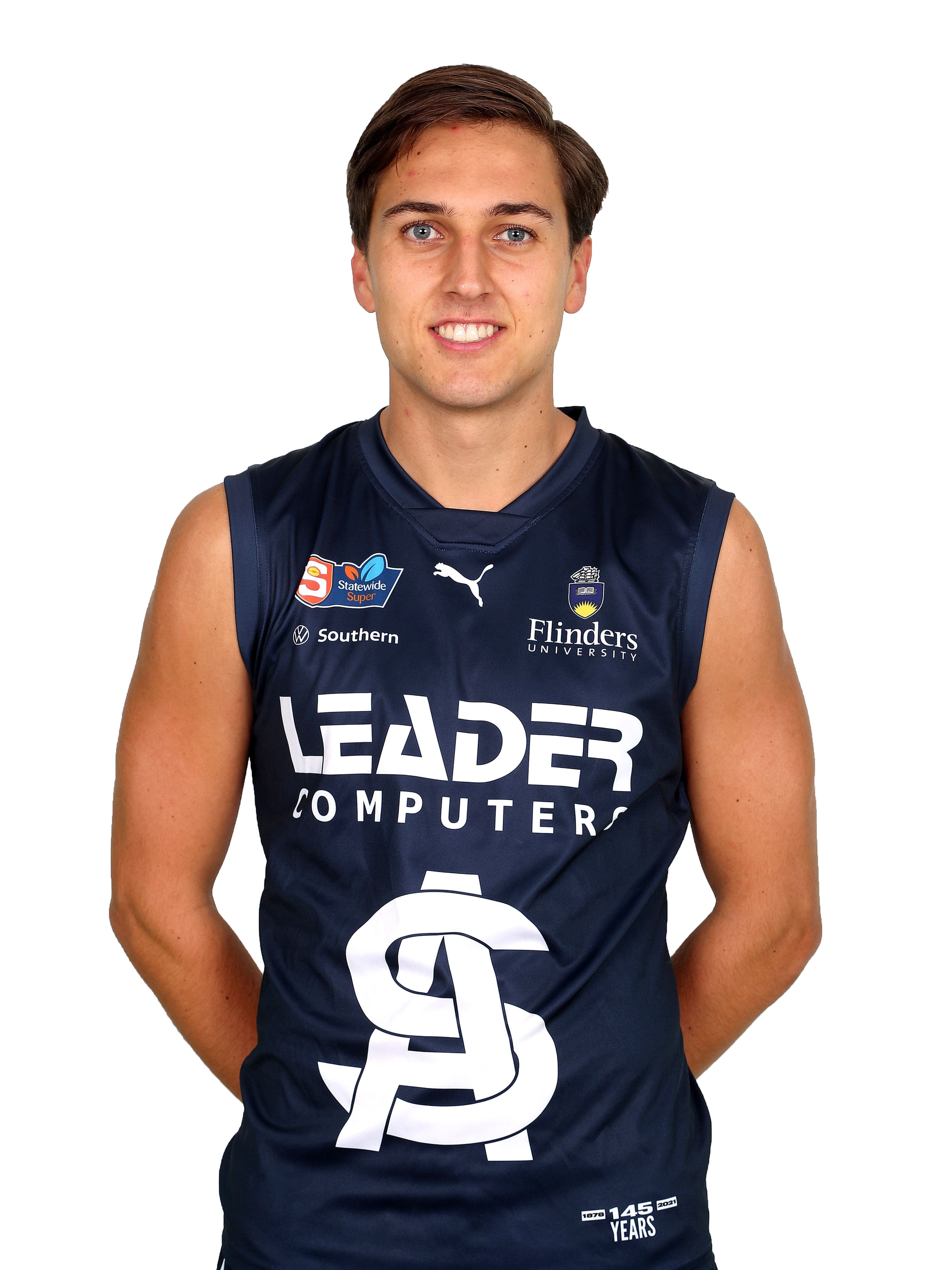 Zac is proudly sponsored by Kingstonian - Michael Deane
Player Profile
Number
18
D.O.B
26/4/2002
Nickname
Duma
Height
187cm
Weight
80kg
Recruited From
Brighton Football Club/Sacred Heart College
What is your current occupation?
Studying full time at Flinders University
What is your favourite SANFL/footy memory?
League debut 2020
Pick a player from another SANFL team you would like to play with and why?
Connor McLeod - been good mates for a long time & play similar positions to each other. Would have a good connection on the playing field.
Favourite SANFL ground to play on?
Panther Park (Flinders University Stadium)
Describe yourself as a footballer in one word
Adaptable
What is your biggest interest outside of football?
Travelling with family
Worst teammate on social media?
Luke Bogle
What is your go-to pregame song?
Anything by The Kid Laroi
Which teammate is the most superstitious with their pre-game routine?
Tyson Brown
If you had to be stuck with one teammate during lockdown, who would it be? and why?
Paul Hunter - very entertaining, always doing something
Favourite meal the night before a game?
Pasta
Which teammate is most likely to win goal of the year?
Eamon Wilkinson
Which teammate is most likely to win the Knuckey Cup?
Matthew Broadbent
Which teammate is most likely to win the Magarey Medal?
Joel Cross
Which teammate is in for a big 2021?
James Loneragan