Posted by South Adelaide Football Club on 27 June 2016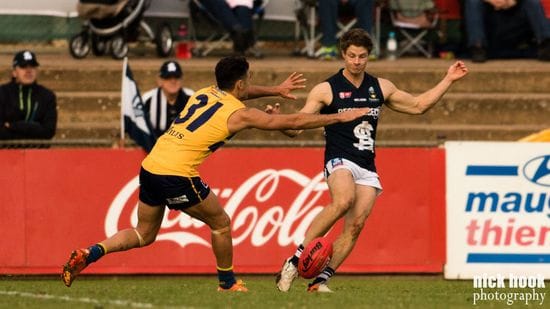 Panthers best Matt Rose gets a kick away under pressure from Woodville-West Torren's Ethan Haylock. Image: Nick Hook Photography - check out...
140 Year Heritage Guernsey -
Celebrating our history in style!
In Round 12 we will be wearing a unique hertiage guernsey with the names of every South player on it - click below for pre-orders!
South Adelaide vs Eagles -
Round 13 Teams!
Check out the latest teams as we prepare to face the Eagles at Woodville this Saturday!
SANFL Ladder