Posted by South Adelaide Football Club on 27 May 2016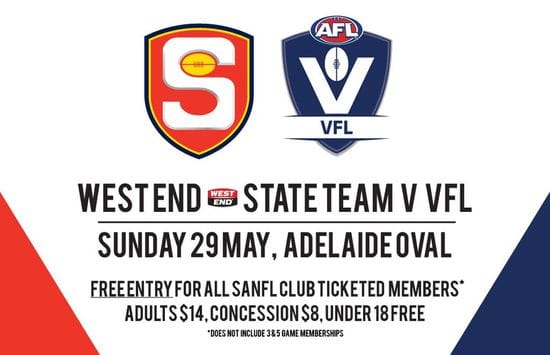 This Sunday the SANFL West End State Team are taking on the VFL at Adelaide Oval. Check out a full breakdown of all you need to know heading int...
140 Year Heritage Guernsey
Celebrating history in style!
We are celebrating 140 Years of History with a unique heritage guernsey. Pre-order yours today!
Blue & White Ball
Panthers 2016 Major Fundraiser!
Join us Saturday 18th June in the Peter Darley Function Room for South Adelaide's 2016 Major Fundraiser!
SANFL Ladder