Caitlin Radbone Player Profile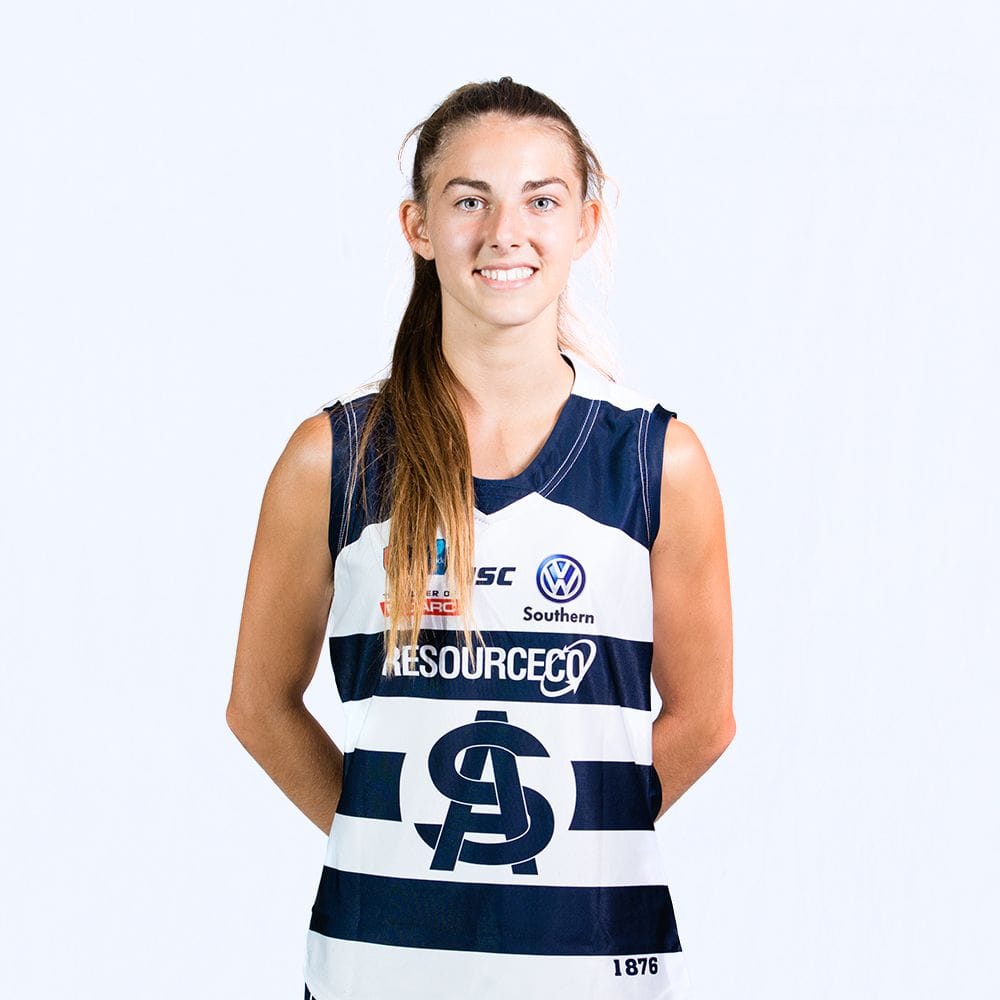 | | | | | |
| --- | --- | --- | --- | --- |
| Number | Height | DOB | Career Games | Career Goals |
| 26 | 163 cm | 09/01/2000 | 1 | 0 |
"Smart , small forward with lightning speed and good goal sense"
Nickname:
Rads.
Recruited from:
Willunga Football Club.
Describe yourself as a player in three words:
Fast, competitive, tenacious.
What do you do outside of football?
Surfing, netball.
Growing up who was your favourite footballer/sportsperson?
Justin Westhoff or Kelly Slater.
What is your proudest sporting achievement?
Getting into the South Adelaide team!
Three apps you can't live without
Instagram, Snapchat, Google Maps.
Who should be banned from choosing what music is played in the rooms and why?
Whoever puts screamo music on, because it's just yelling not music!!!
If you could be another teammate for a week, who would you be and why?
Cheyenne Hammond, to see how she plays on the field!
Who has had the biggest influence on your career?
My Coaches and my Dad.
Who is the best/worst dressed at the club?
I've actually got no clue!
Who is your funniest teammate?
Emma Yates
If you had to choose one team mate to have the winning shot at goal, who would it be?
Any of the girls because they all have amazing kicks!
Which teammate is most likely to win Goal of the Year?
I'm not quite sure, everyone is amazing at kicking goals
Which teammate is most likely to win the Best and Fairest?
Cheyanne Hammond or Airlie Schirmer.
Which teammate is most likely to win Mark of the Year?
Hannah Munyard.