Damon Freitag Player Profile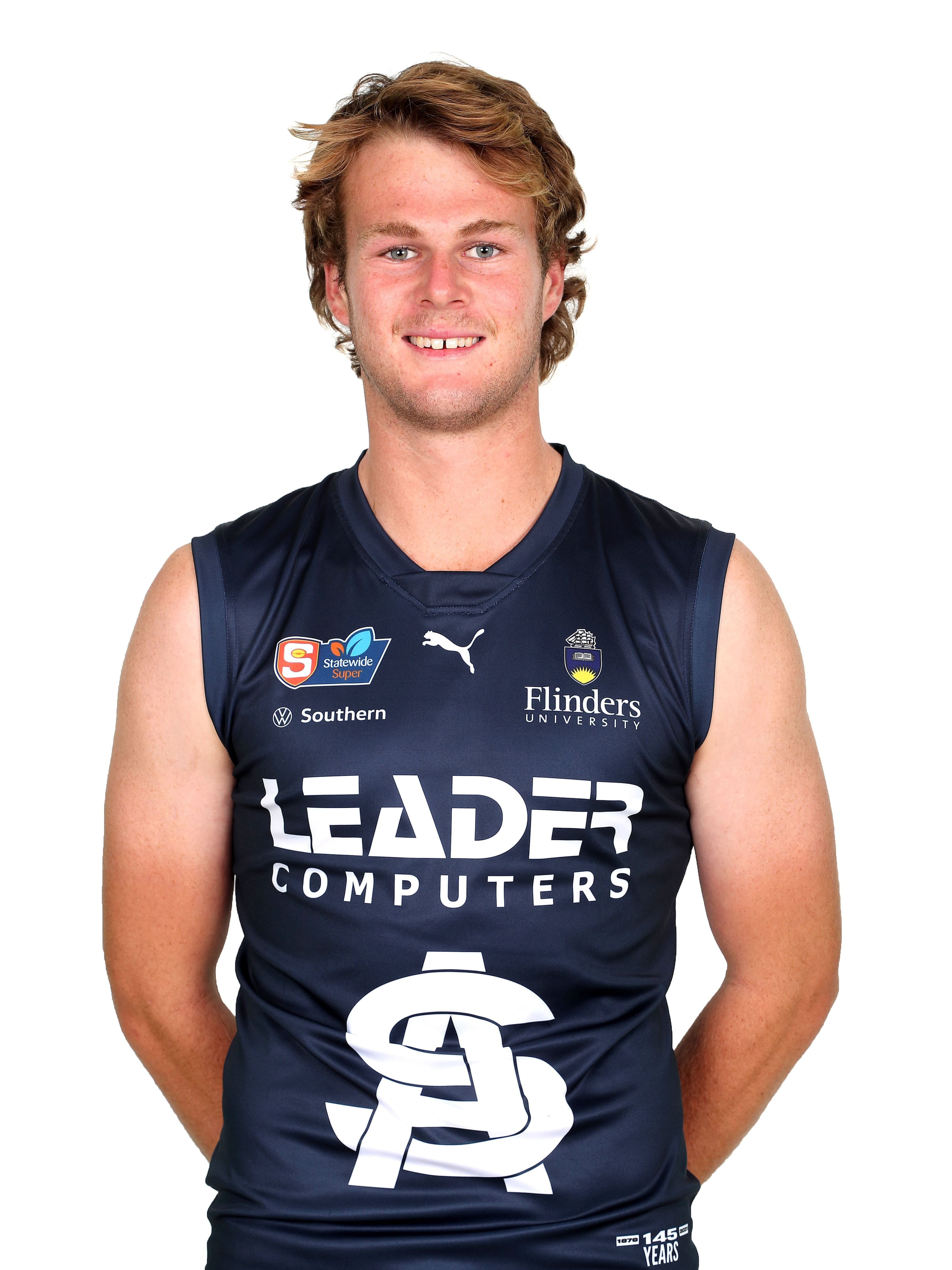 Player Profile
Number
6
D.O.B
20/03/2001
Nickname
Dimma, Damo
Height
199cm
Weight
99kg
Recruited From
Wisanger Football Club
What is your current occupation?
Apprentice carpenter
What is your favourite SANFL/footy memory?
Making 2 U18s grand finals at south and junior flags on KI
Pick a player from another SANFL team you would like to play with and why?
Karl Finlay, good mates with him
Favourite SANFL ground to play on?
Flinders University Stadium
Describe yourself as a footballer in one word
Raw
What is your biggest interest outside of football?
Heading back to KI and seeing mates
Worst teammate on social media?
Jake McCreery doesn't mind a mirror selfie at the gym
What is your go-to pregame song?
There are heaps but Hyperreal by flume and feel so close by Calvin Harris stick out
Which teammate is the most superstitious with their pre-game routine?
Not really sure, but I have a few
If you had to be stuck with one teammate during lockdown, who would it be? and why?
Alex Cailotto, very funny man or Bryce Gibbs because he would have some good stories
Favourite meal the night before a game?
Pasta
Which teammate is most likely to win goal of the year?
Liam Fitt
Which teammate is most likely to win the Knuckey Cup?
Joel Cross
Which teammate is most likely to win the Magarey Medal?
Matthew Broadbent
Which teammate is in for a big 2021?
Jesse McKinnon