Gypsy Schirmer Player Profile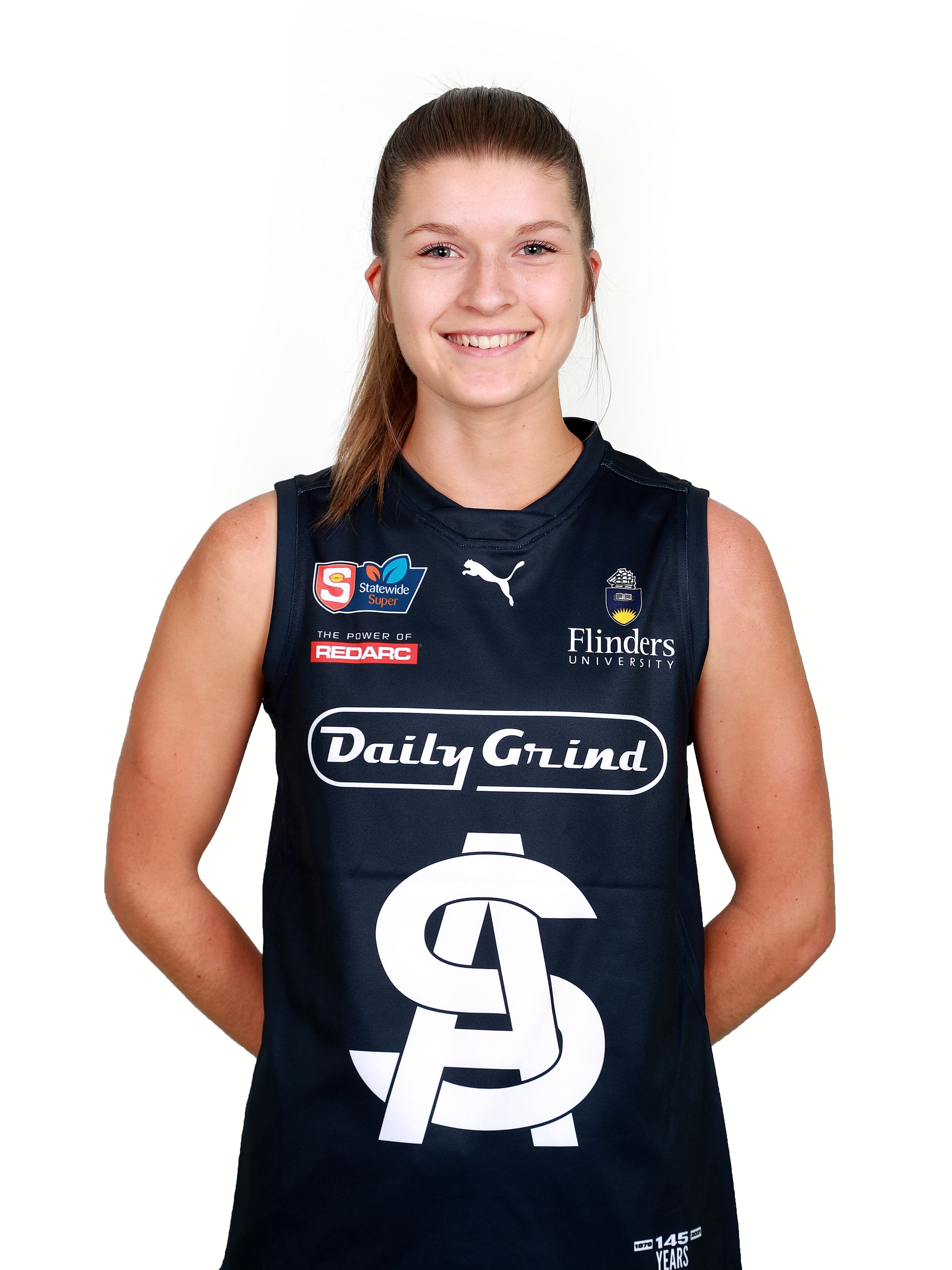 | | | | | |
| --- | --- | --- | --- | --- |
| Number | Height | DOB | Career Games | Career Goals |
| 36 | 178cm | 18/02/2003 | 9 | 4 |
Gypsy is proudly sponsored by A1 Tree Management
Player Profile
Nickname
Gyps, Gypo or Schirms
Recruited from:
Christies Beach Football Club
What is your current occupation?
Student
What is your favourite SANFLW/footy memory?
Playing my first game for the Port Adelaide Next Gen Academy and captaining the side. Being a Port supporter, it was pretty much a dream come true.
Who is your favourite female athlete? (Any sports)
Sally Pearson. Ive been following her career for a while and I just admire her work ethic and determination to be the best version of herself
Favourite SANFL ground to play on
Flinders University Stadium
Describe yourself as a footballer in one word
Versatile
Biggest interest outside of football
Binge watching Friends
What is your pregame song?
Say My Name - Peking Duk
Worst teammate on social media?
Czenya Cavouras... mainly because she just doesn't use it
Which teammate would be your ideal My Kitchen Rules partner?
Lauren Clifton
Which teammate is always last in after a training drill?
Tahlita Buethke
If you could be another teammate for a week, who would you be and why?
Sam Pratt, so I could get all the Kmart discounts
Which teammate is most likely to win mark of the year?
Jess Kirk
Which teammate is most likely to win goal of the year?
Nicole Campbell
Which teammate is most likely to win the SAFCW Best and Fairest?
Sophia Flanagan-Sjoberg
Which teammate is in for a big 2021?
Emily Smith