Hayden Sampson Player Profile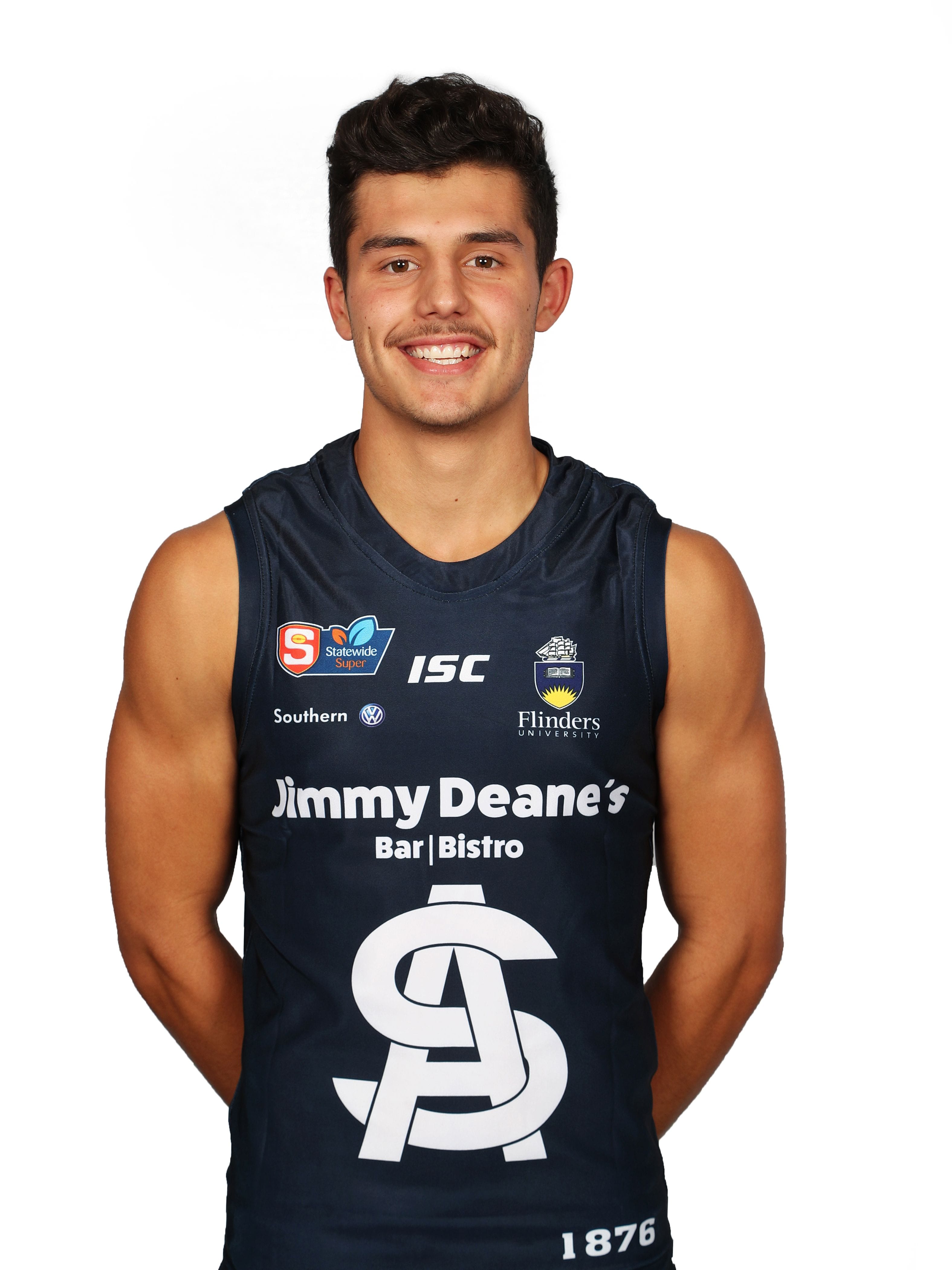 Accolades
Flinders University League Most Improved
2019
Player Profile
Number
24
Height
178cm
Weight
68kg
DOB
02/03/2000
Career Games
17
Career Goals
5
Nickname
Sambo
Recruited from:
Myponga/Sellicks (GSFL)
What do you do outside of football?
Work, fishing and beach
Favourite footy memory
Winning the state championships for South Australia U18s in 2018
Favourite SANFL player
Darnell Tucker
Favourite SANFL ground to play on
Flinders University Stadium or Glenelg
Who is your toughest opponent to play on?
Zane Kirkwood
Describe yourself as a footballer in one word
Exciting
Biggest interest outside of football
Fishing
What is your coach's favourite saying?
Pop space
3 Apps you can't live without
Snapchat, Instagram, Facebook
What is your favourite food?
Lasagna
Which teammate takes the longest to get ready?
Luke Bogle
Which teammate is always last in after a training drill?
Darnell Tucker
Which teammate is most likely to be caught looking at themselves in the mirror during a weights session?
Liam Fitt
If you could be another teammate for a week, who would you be and why?
Matt Rose - because he is cool
Which teammate is most likely to win goal of the year?
Malcolm Karpany
Which teammate is most likely to win the Knuckey Cup?
Keegan Brooksby
Which teammate is most likely to win the Magarey Medal?
Joel Cross
Which teammate is in for a big 2020?
James Rose