Diddy Munro - 2002 - The "Greatest South Adelaide Team"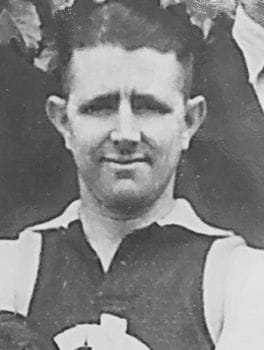 Recruited from West Adelaide after an inauspicious three years in which he played only 9 games, C.C. (Diddy) Munro began his football career with South Adelaide in 1932, and immediately found a niche for himself as a full forward.
In a brief but explosive 380-goal career (from just 69 games with the blue and whites!), he topped the club's goalkicking list from 1933 to 1936, and became the only South Adelaide player to ever kick 100 goals in a season, booting 115 in the premiership side of 1935, only to be pipped by the great Ken Farmer's 128.
Included in this were 6 goals straight in that year's grand final. Even though he was not six foot in height, he had a great leap and made his mark in interstate competition, representing the state with distinction from 1933 to 1936.