Frank Marlow - 2009 Inductee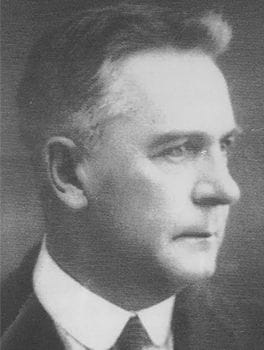 Frank Marlow had a deep and lasting love for football, which was exemplified by his 41 years as an administrator - firstly as South Adelaide's secretary during the period of the Club's greatest success from 1894 until 1911, followed by his appointment as League secretary at the end of the 1912 season, a position he held until 1935.
Methodical and painstaking to the last degree in everything he undertook, Frank was additionally a keen and discerning student of human nature.
As an organiser and manager of interstate teams he was without equal in the days before World War I, when it was usual practice for clubs to visit one of the other states in almost every season.
A man of conservative outlook, and who despised professionalism in all its forms, Frank Marlow is chiefly remembered for espousal of the cause of junior promotion as the basis for the future.
In his 23 years with the SANFL his name became a household word wherever Australian Football flourished, and he was one of the SANFL original nominations for the AFL Hall of Fame.