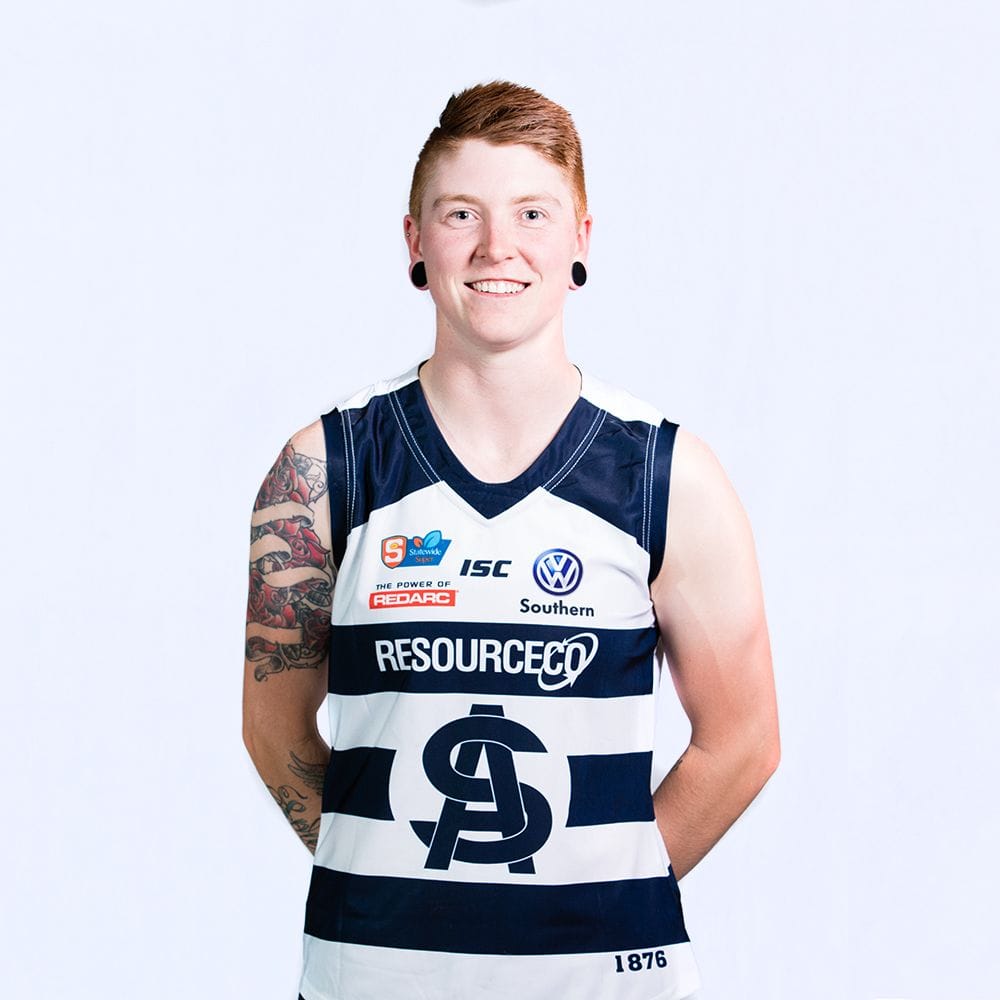 | | | | | |
| --- | --- | --- | --- | --- |
| Number | Height | DOB | Career Games | Career Goals |
| 7 | 173 cm | 24/07/1992 | 2 | 1 |
"Smart medium forward with an amazingly accurate kick and impectable goal sense"
Jess is proudly sponsored by Blight's Electrical
Nickname
Kirky.
Recruited from:
South Adelaide Panthers Soccer Club.
Describe yourself as a player in three words:
Passionate, determined and focused.
What do you do outside of football?
Work.
Growing up who was your favourite footballer/sportsperson?
Didn't have one.
What is your proudest sporting achievement?
Scoring a goal to beat the undefeated side on my 100th game for the club.
Three apps you can't live without
Snapchat, instagram and Spotify.
Who should be banned from choosing what music is played in the rooms and why?
Anyone old because I don't like old music!
If you could be another teammate for a week, who would you be and why?
I'm gonna say no one.
Who has had the biggest influence on your career?
Football coach as a junior.
Who is the best/worst dressed at the club?
Worst dressed would be Nat Gibbs with her socks and sandals!
Who is your funniest teammate?
Nat Gibbs.
If you had to choose one team mate to have the winning shot at goal, who would it be?
Nicole Campbell.
Which teammate is most likely to win Goal of the Year?
Me.
Which teammate is most likely to win the Best and Fairest?
Nicole Campbell
Which teammate is most likely to win Mark of the Year?
Me.