2022 Women's Leadership Group
25 January 2022
Brianna Wedding to lead the Panthers in 2022.
The South Adelaide Football Club is pleased to announce that Brianna Wedding will be the Panthers fourth senior women's captain in 2022.
Wedding was Vice Captain in 2021 and will take over from Elyse Haylock who hung up the boots at the end of the 2021 season.
Making her debut in Round 1, 2019 Wedding has played 23 games for the Panthers.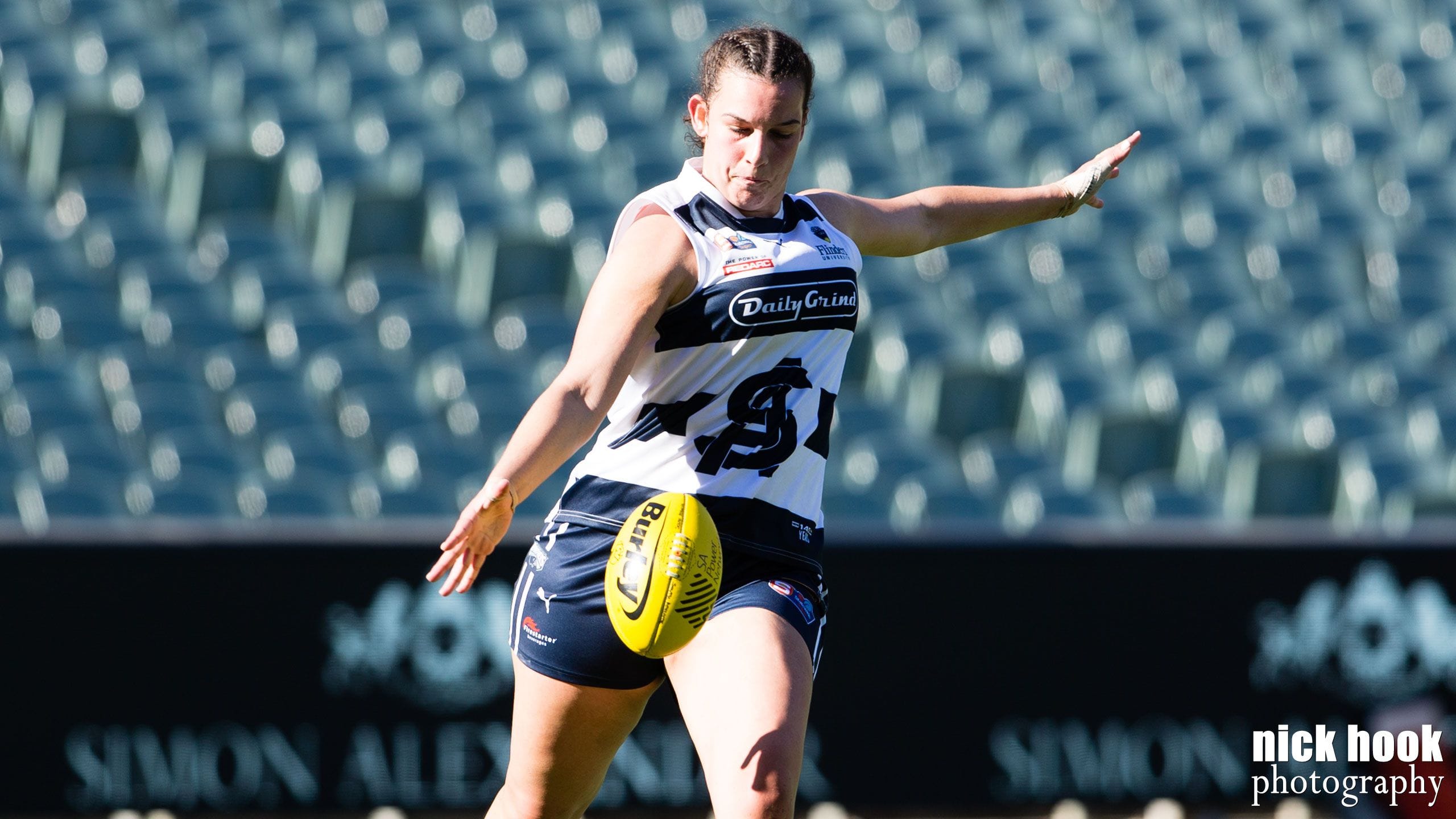 2022 Panthers Women's Captain Brianna Wedding in action. Image: Nick Hook Photography.
Nicole Campbell has been named as Vice-Captain for 2022 after being part of the Leadership group in 2021.
Sam Pratt and Tiffany Copley both return to the leadership group and will be joined by Courtney Barry who missed the 2021 season due to an ACL injury.
Senior Coach Rick Watts is excited for what the leaders will bring in 2022.
"We're really happy with the selection of our 2022 leaders, and believe they will do a great job to continue to build our culture" said Senior Coach Rick Watts.

"It's exciting to have Bri selected as captain, she has been around the club for a number of years and has a great connection with the playing group and coaches."

"Nicole stepping up as VC is fantastic and is a great step for her personal growth."

"Courtney Barry also joins the leadership group for the first time and will be a great addition along with Tiff and Sam who round out the excellent leadership core that we have."

"We're also fortunate to have been working with Julian Farkas from Leading Teams which has allowed us to develop a strong trademark and help us to build upon our already strong culture."
Captain
Brianna Wedding
Vice-Captain
Nicole Campbell
Leaders
Tiffany Copley
Sam Pratt
Courtney Barry