A letter from Lauren Buchanan
Posted by Lauren Buchanan on 11 February 2019

Dear members and supporters,
We are fast approaching the best part of any football preseason...the end!
No more time trials. No more crunching GPS data. No more extra conditioning after drills.
It is almost time to get stuck into the real deal with premiership points on the line.
In all seriousness, the players, coaches and staff involved in the senior women's program have been busting their guts since late October and it is rewarding to see Round 1 is just around the corner.
We have had two strong hit outs against the Eagles and North Adelaide, but nothing compares to the season proper.
What better way to kick off the year than on our home deck at the newly crowned Flinders University Stadium!
Last year we were the hunters. A new team working #StrongerTogether trying to prove we not only belonged in this competition, but that we were the best team in it!
We accomplished that goal and this year we take on the role as the hunted.
No doubt every team we face will be looking to bring their best against the reigning premiers.
This is an exciting new challenge for our group to face this season.
Our team has undergone some changes over the offseason. A new coach, new recruits and some departures as well.
The fact remains that we are all #SouthProud and honoured to have the chance to represent this great club again in 2019.
Join us this Friday (7pm, February 15) as we hold our final celebration of last season's success by unfurling the premiership flag before we tackle the new challenge that 2019 holds for us with the first bounce against Sturt.
There is also plenty on for the family, with an inflatable water slide castle, SANFL footy games, mascots and more in the family friendly zone, while it is also kids eat free night in the Jimmy Deane's Bistro.
If you haven't already, taking out a Panthers Women's Membership goes a long way to supporting our female football pathways.
As does making a tax deductible donation to our Australian Sports Foundation Female Pathway Program.
The support we received last season was overwhelming. We hope to have everyone behind us again this year.
I can't wait until Friday night - go Panthers!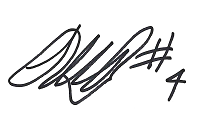 Lauren Buchanan
Captain