A message from Dean Brogan
7 December 2018
Dear Panther fans,
Dean Brogan here.
It has been great to re-connect with South Adelaide over the past 18 months, giving back as both a sponsor and as a ruck coach for season 2018.
I have a lot of fond memories pulling on the boots for the Panthers and will always appreciate the start they gave me in helping turn my love for the game of football into a professional career.
In 2019 I am excited to take over the role of Chairman of the club's vice president's group, the Kingstonians.
We are looking to revamp what it means to be a Kingstonian. Make it more easily accessible to all supporters and deliver some truly fun and exciting benefits for everyone involved.
My goal is to see in the next generation of Kingstonians. Connect and network with business leaders that have a passion for the Panthers, engage past players and encourage more women to be involved. Bring together a group that are #SouthProud and want to help the Club prosper on and off the field.
To do this we have introduced some new ideas for 2019.
Kingstonian Membership now comes in tiers, starting at just $300 to make it more affordable for anyone to get involved.
There are some higher priced levels, but at the end of the day our goal is to help with fundraising and we have added some new benefits as well.
All Kingstonians will get access to pre-game functions at home games, which will include game plan analysis from senior coach Jarrad Wright and special guest speakers.
Some levels also include Gala Night and Knuckey Cup tickets, discounted rates on player sponsorship and exclusive access to things such as Magarey Medal tickets that are not available for public sale.
Click here for more information about the new-look Kingstonian Membership levels. We'd love for you to get involved.
If you need further convincing we will be officially re-launching the Kingstonians with a sporting lunch at the Saracen's Head on Friday, February 22.
Our guest speakers will be former Panther and lovable larrikin Ryan Fitzgerald, former Collingwood superstar and Brownlow Medallist Dane Swan and South Adelaide Coach Jarrad Wright.
Promises to be a great Friday lunchtime event - click here or the image below to book your seat. Spots are limited so get in quick!
Before I go, I should also acknowledge the contribution of Dr Jack White, who has served as Chairman of the Kingstonians for the past eight years.
Jack has done a sterling job in his time and we look forward to him remaining involved with the group.
Overall, I am excited for the year ahead and am looking forward to getting to know many new faces around the club through the Kingstonians.
See you at the footy - Go Panthers!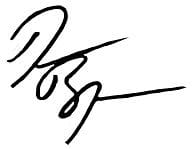 Dean Brogan