Brad Crabb calls time on SANFL Career
15 August 2019
South Adelaide stalwart Brad Crabb announces that he will hang up the boots at the end of the 2019 SANFL Season.
On Wednesday evening, 200-gamer Brad Crabb announced to the football club and players that he will be retiring from SANFL football at seasons end.
Crabb made his way over to South Adelaide in 2003, as a fresh faced youngster from the Kangaroo Island Football League side - Western Districts.
Affectionately known as the 'King of KI', Crabb has played over 200 games for the Panthers since making his debut in Round 20, 2007 against Central District.
"Crabby has been an outstanding servant for the South Adelaide Football Club." said Panthers CEO, Neill Sharpe.
"He has all the values of a person that you want around a footy club, he is fiercely loyal, a leader and all round great person".
Sharpe noted that Crabb's journey through the junior ranks has seen him develop as a footballer and leader.
"As time goes on, it is becoming more and more rare to have a someone play 200 plus league games, and the fact that Brad reached that milestone this year is something he should be proud of" said Sharpe.
"His peers have certainly acknowledged his commitment to the Club by nominating him to be Club Captain from 2015-2017."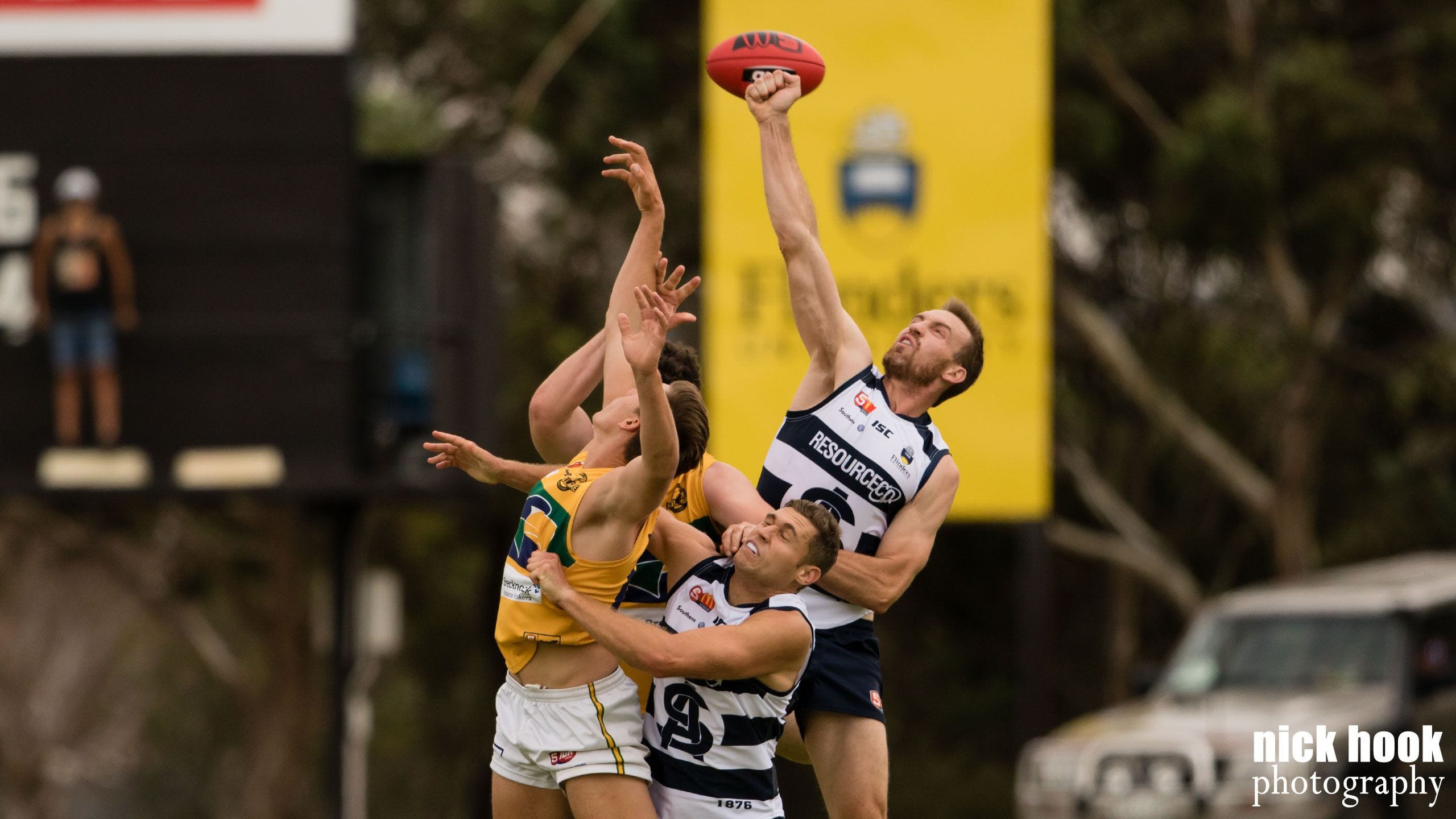 Thanks for the Memories: Brad Crabb makes a iconic spoil against the Eagles. Image: Nick Hook Photography.
In 2016, Crabb was awarded Life Membership thanks to his outstanding service to the football club.
"Crabby's work and dedication to the South Adelaide Football Club has been nothing short of outstanding" said Senior Coach Jarrad Wright.
"He has, and continues to be a great leader on and off the field, and his personality is what helps make the place what it is"
"Whatever the stereotypical outline of what a club man is, Crabby fits that mold to the tee"
"He always prepares himself in a professional way, and loves a challenge"
"A few weeks ago, we told him that he would be standing [Charlie] Dixon, Crabby licked his lips and prepared himself to get the job done."
In Round 3 vs Glenelg, Crabb became the 16th player to play 200 games or more for the Panthers.
The South Adelaide Football Club would like to thank Brad for his service to the club and wishes him, Alice and Maggie all the best for the next stage of their life.
Brad Crabb
Playing Record
2007 - 2019
213 games*
6 goals
*Prior to Round 17, 2019
Accolades
Club Captain 2015-2017
SANFL Advertiser Team of the Year 2015
Knuckles Award 2010 & 2016
Best Clubman 2013 & 2018
Most Improved Player 2008
South Adelaide Football Club Life Member 2016