Joel Cross inducted as a Life Member
Posted by Jonathon Parker on 3 June 2019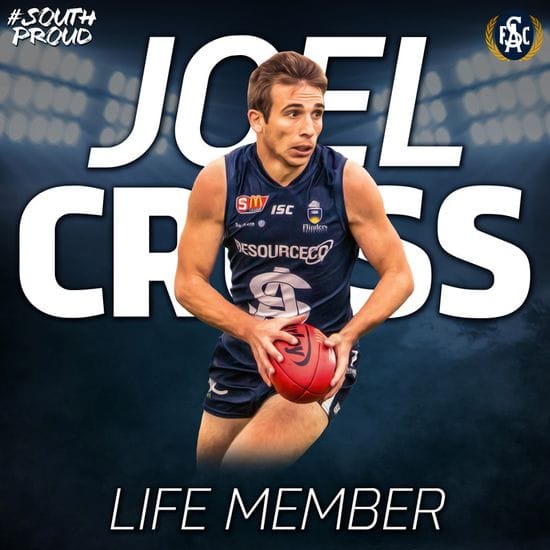 Dual Magarey Medallist Joel Cross was awarded Life Membership on Saturday night.
The South Adelaide Football Club was honoured to award Joel Cross Life Membership on Saturday night, thanks to his incredible contribution to the club over the last eight seasons.
Recruited from Scoresby Football Club in 2011, Cross has an outstanding list of accolades which includes two Magarey Medal's in 2012 (in his second season in the SANFL) and again in 2015.
The list of accolades continues with Cross winning the Knuckey Cup three times, multiple state appearances, The Advertiser player and team of the year on multiple occasions and Club Co-Captain for the second year in a row.
"When I look back on my time at South I'm not going to talk about money, state games or Magarey Medals, I'll always remember the friendships and the great times" Cross said in his speech.
"The friendships and the memories are the reason football clubs exist; the game is a very small part of that. If you embrace this club, this club will embrace you."
"Crabby and Lids told me that the proudest moment they have had as a player was being inducted as a life member. I can absolutely confirm that."
The Club congratulates Joel on his fine achievements and thank him for his outstanding service.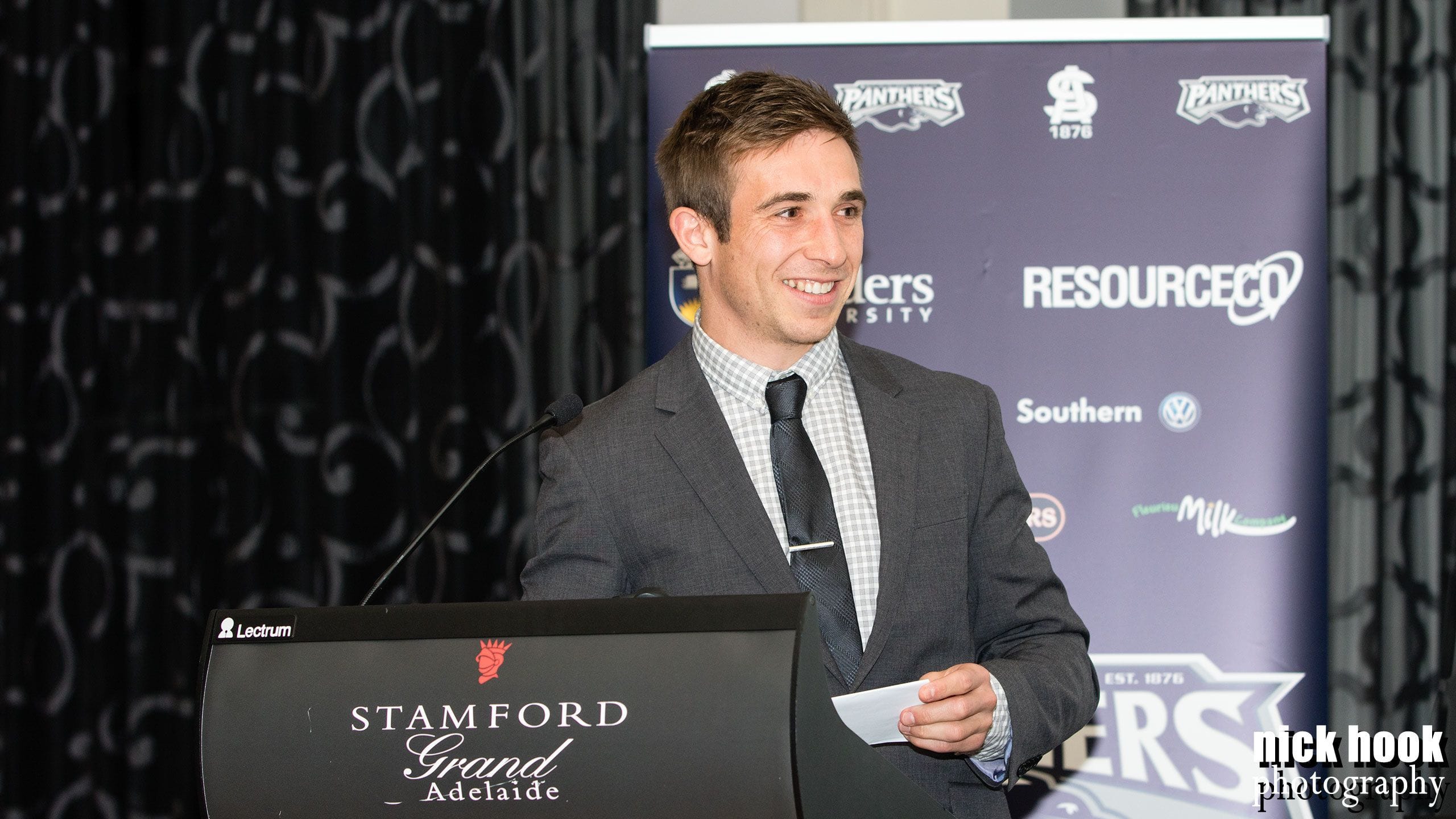 Joel Cross making his speech as he accepts his Life Membership on Saturday night. Credit: NIck Hook Photography.
Playing Record
2011 - Present
164 games
123 goals
Accolades
Magarey Medal 2012 & 2015
Knuckey Cup 2011, 2015 & 2016
Mark Rawlins Trophy (Runner up B&F) 2012, 2013, 2014 & 2017
R.O. Shearman Medallist 2015 & 2017
SANFL State Team selection 2013, 2014, 2015 & 2016
SANFL Advertiser Team of the Year selection 2011, 2012, 2014, 2015, 2017 & 2018
SANFL Advertiser Player of the Year 2011 & 2012
Club Captain 2018 & 2019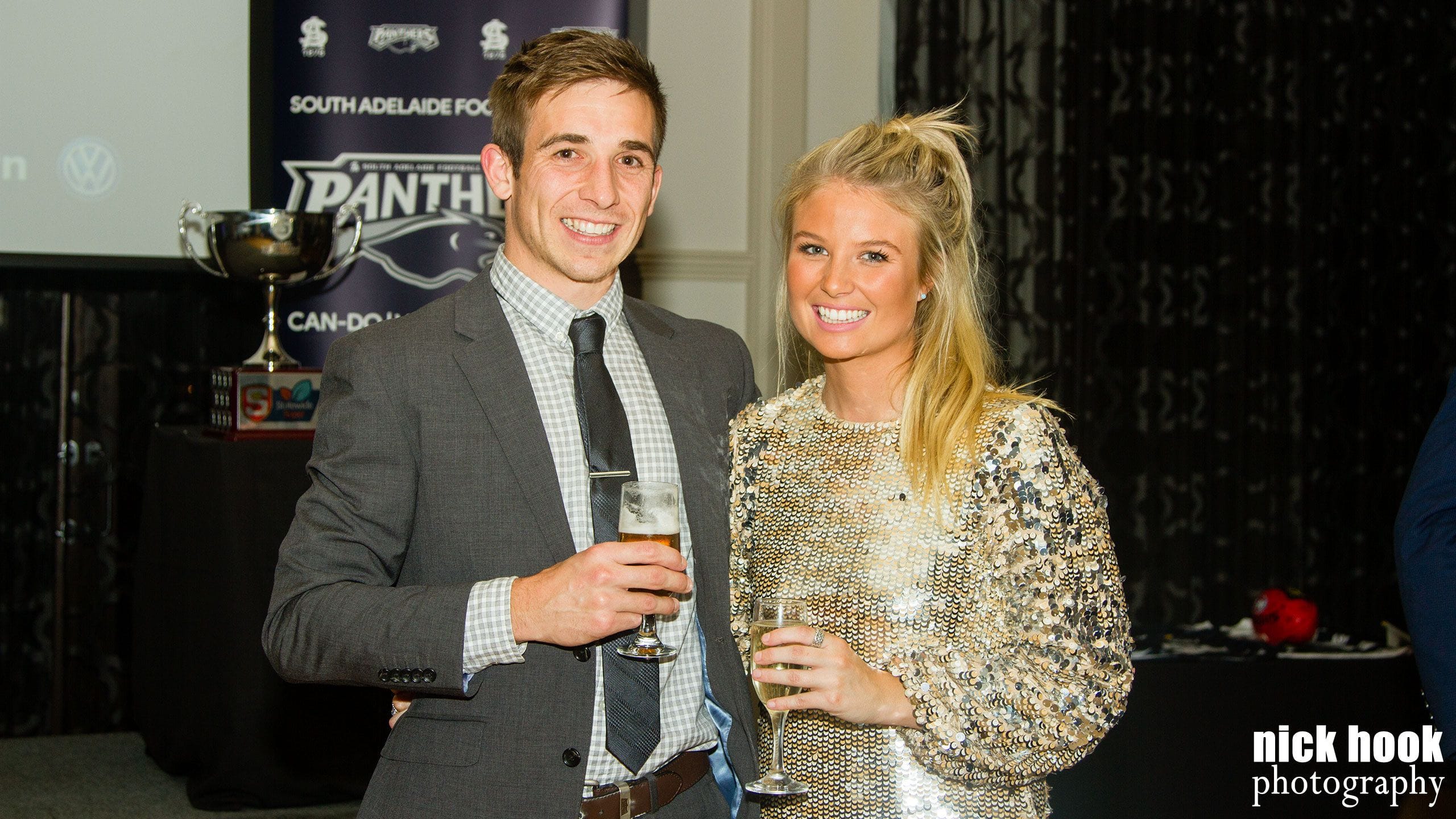 Joel Cross and Partner Alice James. Credit: NIck Hook Photography.