Joel Cross Joins the 200 Club
Posted by Jonathon Parker on 9 June 2021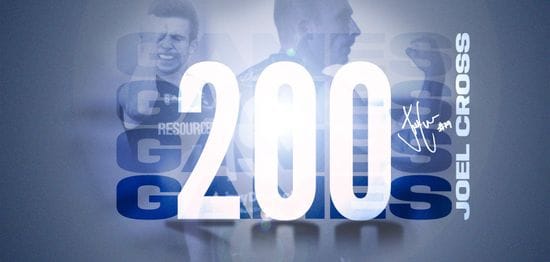 Joel Cross' off game number 200 when the Panthers take on Norwood on Monday afternoon.
A true champion of the South Adelaide Football Club, Joel Cross will join elite company when he notches up his 200th SANFL Statewide Super League match.
The dual Magarey Medallist has achieved a lot over his stint at the Panthers, since making the move from Scoresby in Victoria in 2011.
To come across the boarder and play 200 games is a great credit to Cross' loyal character.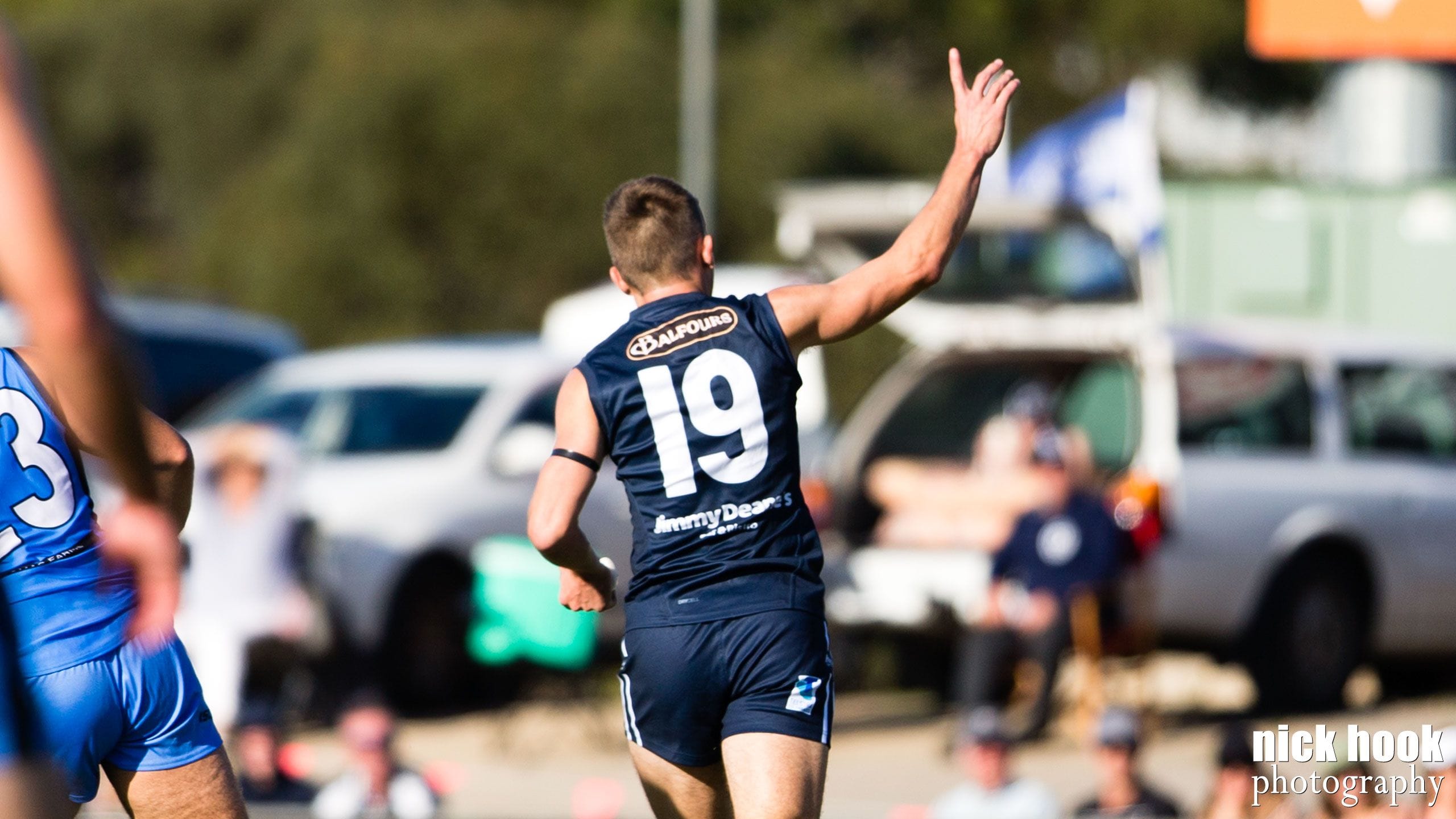 The famous number 19 kicks a ripping goal against Sturt earlier this year. Image: Nick Hook Photography.
When talking with the SANFL's Zac Milbank, Cross said that he 'fell in love with the place' early on and that the Panthers have been 'particularly amazing to me'.
Cross has an impressive list of accolades which consists of four Knuckey Cups, two Magarey and RO Shearman Medals, as adjudged by the competitions umpires and coaches, four State Team and eight Advertiser Team of the Year selections, including being named as captain in 2020.
Like a fine wine, Cross has got better with age and is still producing outstanding individual performances and is consistently in the Panthers best players.
In his eleventh season at Flinders University Stadium, the 34-year-old is still showing he has what it takes at league level, averaging 20 touches and a goal a game.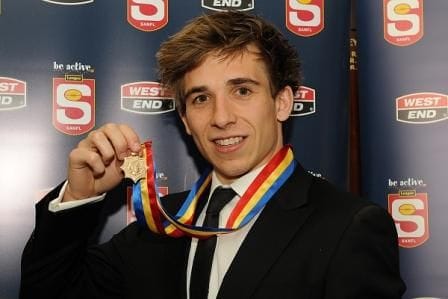 Joel Cross wins his first Magarey Medal in 2012
In 2019 Cross was inducted as a South Adelaide life member and earned his fourth Knuckey Cup later that year.
The South Adelaide Football Club congratulates Joel on 200 incredible games and wishes him all the best for the weekend.
Joel Cross
199 games for South Adelaide
164 goals
2x Magarey Medallist (2012 & 2015)
4x Knuckey Cup winner (2011, 2015, 2016 & 2019)
5x Knuckey Cup runner-up (2012, 2013, 2014, 2017 & 2020)
2x R.O. Shearman Medallist (2015 & 2017)
4x SANFL State Team selection (2013, 2014, 2015 & 2016)
8x SANFL Advertiser Team of the Year selection (2011, 2012, 2014, 2015, 2017, 2018, 2019 & 2020)
1x SANFL Advertiser Team of the Year Captain (2020)
2x SANFL Advertiser Player of the Year (2011 & 2012)
Club captain (2018-2020)
OnSite Rental Group Fans MVP (2020)
Players player (2019)
SAFC Life Member (2018)
Leading Goal Kicker (2019)