League Match Report: Panthers Fall to Double Blues
Posted by Jayden Bartlett on 8 July 2019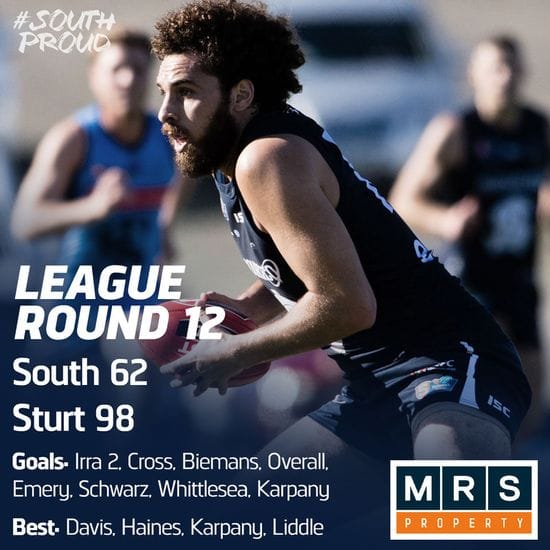 South Adelaide vs Sturt
Round 12 - Flinders University Stadium - 07/07/19
| | | | | | |
| --- | --- | --- | --- | --- | --- |
| South Adelaide | 2.2 | 3.3 | 7.5 | 9.8 | 62 |
| Sturt | 5.0 | 8.3 | 12.4 | 15.8 | 98 |

Goals: Irra 2, Cross, Biemans, Overall, Emery, Schwarz, Whittlesea, Karpany
Best: Davis, Haines, Karpany, Liddle
Injuries: Nil
Crowd: 1675
South Adelaide were no match for Sturt, going down by 36 points in a bitter loss at Flinders University Stadium on Sunday.
The signs weren't great early, as Sturt kicked five straight goals to Souths two goals to give the Panthers a 16-point deficit at the first break.
The Panthers tried to get some momentum going but found it hard against a flood of Sturt players who created immense pressure on the home side with 71 tackles to Souths 41.
South Adelaide now sit fifth on the ladder as the battle for a finals spot continues to heat up.
The first goal of the game came from Sturt's Patullo five minutes into the first quarter.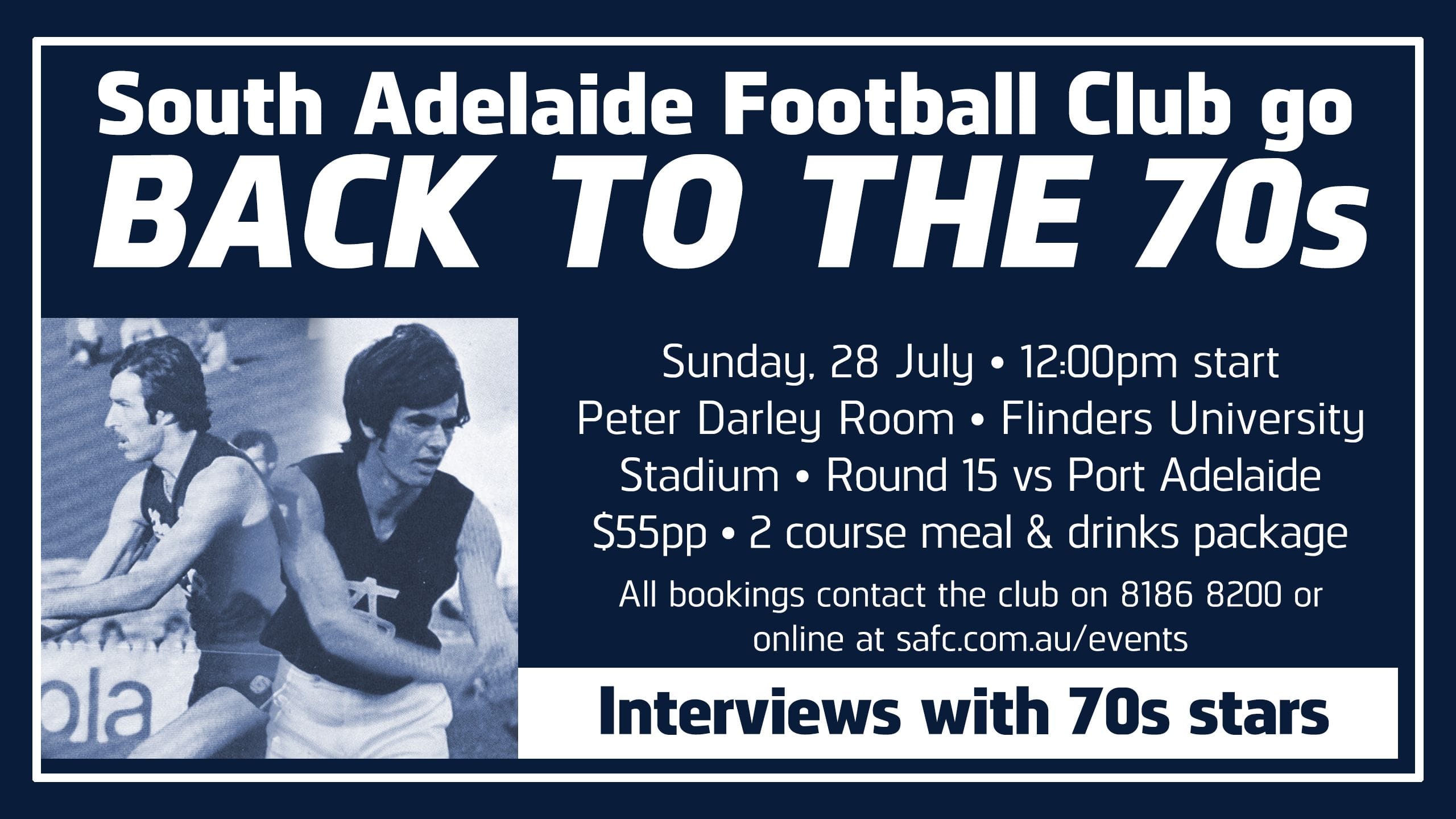 However, Malcolm Karpany replied for the home side just two minutes later with his first goal of the match. Karpany would go to collect 24 disposals, five marks and eight clearances in an impressive display.
Things would begin to look bad as Sturt kicked three straight goals in just five minutes before Thomas Whittlesea (14 disposals and five marks) could answer back for the Panthers.
Patullo would kick his second goal of the game to end the quarter, sending South into the first break with a 2.2 (14) to 5.0 (30) deficit.
Abe Davis was busy around the ground, finishing the match with a game high 33 disposals as well as four marks and five clearances.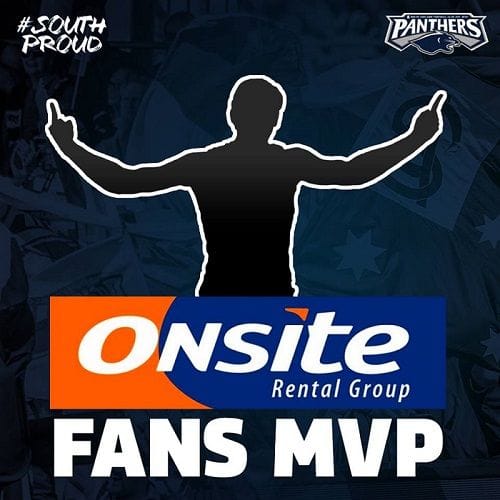 Meanwhile, Joseph Haines was once again a standout down back, collecting 31 disposals, four tackles, ten marks and 14 rebound 50s.
Anthony Biemans (seven disposals and four tackles) kicked the first goal of the second quarter.
However, it wasn't not an indication of things to come as Sturt would once again kick three goals to finish the quarter.
With a 3.3 (21) to 8.3 (51) deficit at the main break, the Panthers had plenty of work to do in order to take the much-needed points.
Just twenty seconds in the third quarter, Kirkwood would score for the visitors.
But Sam Overall (seven disposals and three tackles) would reply for South just one minute later.
Nic Schwarz would also follow up just a minute later to cut the deficit to under four goals.
Schwarz was busy all game, finishing the match with 27 disposals, five marks and five inside 50s.
However, once again Sturt were allowed to string together three straight goals mid-way through the third quarter.
Emmanuel Irra would steady to kick a goal from just inside the 50-metre arc to stop Sturt's run. Irra would follow up again to kick his second goal in just two minutes in a performance that also saw him gather 18 disposals, four marks and a team high five tackles.
The two quick goals by Irra saw the Panthers go into the final change with a 7.5 (47) to 12.4 (66) deficit.
With plenty to do in the final quarter, two goals by Sturt in the first seven minutes were the nail in the coffin for the Panthers.
However, South Adelaide were not ready to roll over, with Joel Cross (17 disposals, four marks, three tackles and four clearances) scoring midway through the quarter and was very unlucky not to be given a chance just minutes later.
Evans would reply for Sturt before Kyle Emery (five disposals) would kick the final goal of the game.
Nick Liddle was busy as usual, finishing the match with 27 disposals, five marks and three clearances.
Meanwhile, Lee Hoey played one of his best games for the seniors, finishing with 18 disposals, six marks and three tackles.
The Panthers now face the Eagles in a very important clash at Flinders University Stadium on Saturday, July 13 from 2:10pm.