League Match Report: Panthers fight to get over the top of the table Bays
Posted by Jayden Bartlett on 17 June 2019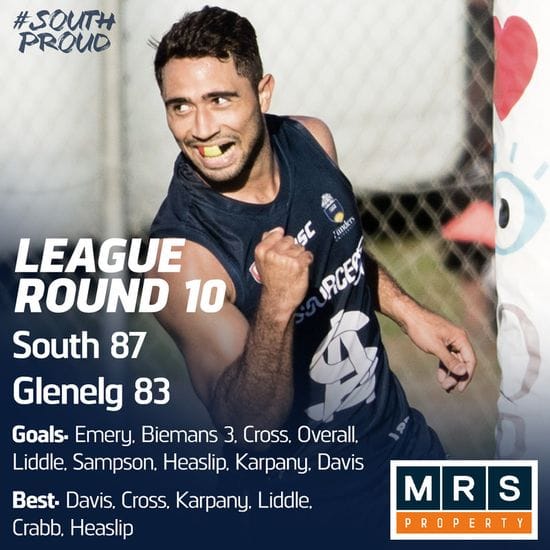 South Adelaide vs Glenelg
Round 10 - Flinders University Stadium - 16/06/19
| | | | | | |
| --- | --- | --- | --- | --- | --- |
| South Adelaide | 0.5 | 6.8 | 11.9 | 13.9 | 87 |
| Glenelg | 3.1 | 6.2 | 11.2 | 13.5 | 83 |

Goals: Emery, Biemans 3, Cross, Overall, Liddle, Sampson, Heaslip, Karpany, Davis
Best: Davis, Cross, Karpany, Liddle, Crabb, Heaslip
Injuries: Nil
Crowd: 1750
South Adelaide knocks off the ladder leading Tigers in a nail-biting finish at Flinders University Stadium on Sunday.
South Adelaide knew they had plenty of work to do in order to beat Glenelg, who have not lost since round one this season.
In a game that would be "season defining", the Panthers once again matched up well on Glenelg as both teams went head to head, collecting 44 inside 50s each.
The match had several key moments but a 'Leo Barry' style mark by Joseph Haines in the dying stages of the match made sure the Panthers came out on top.
The win sees the Panthers hold onto fourth spot and sit just one win behind third place as the race for a top five finish tightens.
South Adelaide had plenty of chances in the first, but only managed five behinds while Glenelg's dangerous forward line kicked three goals before quarter time.
Motlop kicked his first for the visitors before Anthony Biemans (4 disposals and two tackles) marked his return to the league side with the Panthers first of the match.
What followed was a shoot out between two very evenly match sides as Glenelg replied before Biemans struck back again.
McBean kicked his second goal of the match for the visitors as the Panthers struggled to get back to back goals.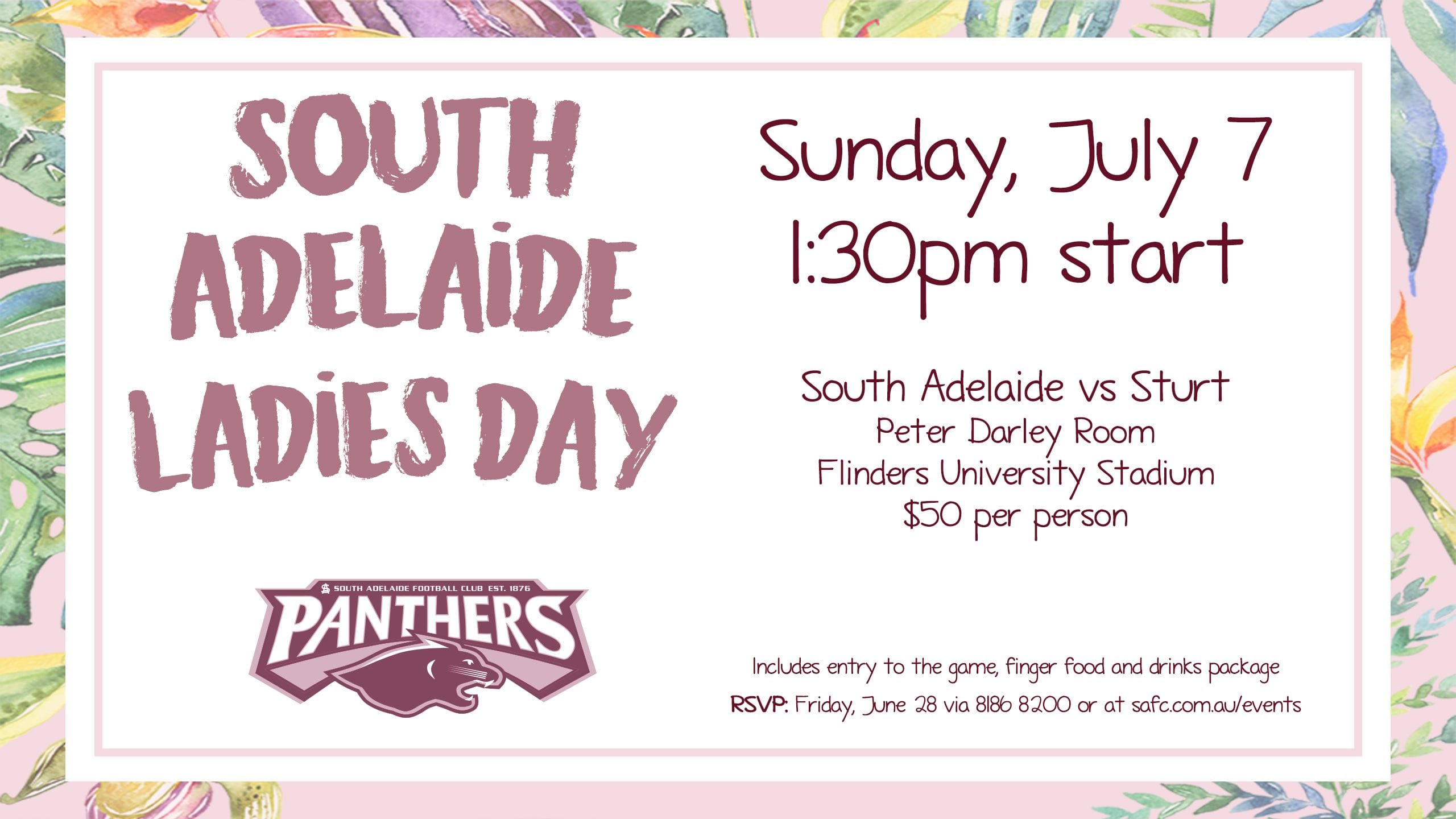 However, Kyle Emery (seven disposals and four tackles) stepped up for the home side, kicking two goals in just four minutes.
The game began to open up and the Panthers took advantage, as Biemans kicked his third for quarter and Hayden Sampson (18 disposals and five marks) kicked his first as the South headed into the main break with a 6.8 (44) to 6.2 (38) lead.
Having struggled throughout this season with their third quarter performances, things looked worrying as Reynolds kicked his second for the visitors just two minutes into the quarter.
However, Abe Davis would reply for the Panthers just two minutes later as he kicked his first goal of the game. Davis would go on to finish with an impressive best on ground performance with 26 disposals, six tackles, six inside 50s and six clearances.
Joel Cross was also busy as usual, finishing the match with 27 disposals, seven marks, five tackles and four clearances.
Scott kicked back to back goals in just two minutes for the Tigers as they threatened to take control of the game.
Just two minutes later, Emery would follow up to kick his third of the game, but Reynolds would strike back kicking his third for the Tigers.
Playing his fiftieth game for South Adelaide, Ben Heaslip (19 disposals, three tackles and five marks) struck late in the quarter to give the Panthers a 11.9 (75) to 11.2 (68) lead at the final break.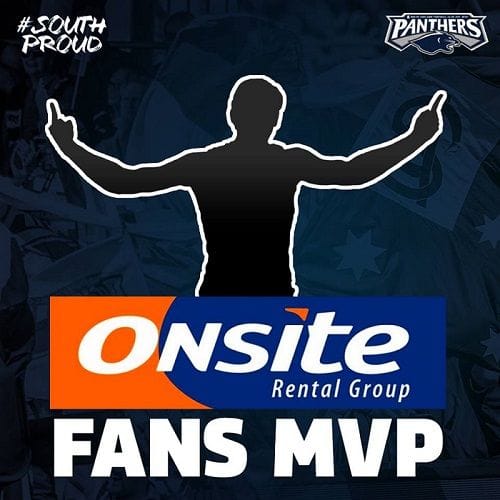 The final quarter saw the game fall into a struggle, as both teams attacked the football relentlessly, but as the teams were so evenly matched, very few breakthroughs were made.
This was until Reynolds kicked his fifth goal of the game, creating flashbacks to the previous round's two-point loss to Norwood and the round three draw against the Tigers.
The Panthers were seemingly trapped in Glenelg's forward line as repeated inside 50s put immense pressure on Souths defence.
Bradley Crabb did his best to stop the dangerous McBean while also gathering nine disposals, three marks and two tackles.
However, the Panthers suddenly got a chance to breakthrough and they took it, rebounding with immense speed and allowing Cross to kick a goal to put the Panthers in front.
A similar situation not long after saw the rebounding Panthers score a goal, as a pass by Cross landed perfectly for Nick Liddle (26 disposals, seven inside 50s and three marks).
However, McBean struck back within the next minute to cut the Panthers lead to under a goal.
With the Panthers under immense pressure as Glenelg has repeated inside 50s, it was a huge pack mark by Joey Haines that was reminiscent of Leo Barry's famous grand final winning mark, defeated Glenelg's last chance at stealing the win.
With a strong all-around team effort resulting in a hard-fought and well deserved 13.9 (87) to 13.5 (83) victory for the Panthers.
The Panthers now enjoy a well-earned break before heading to City Mazda Stadium on Sunday, June 30 to face West Adelaide from 2:10pm.