League Match Report: Panthers Power past the Roosters
20 May 2019
South Adelaide @ North Adelaide
Round 7 - Prospect Oval - 18/05/19
| | | | | | |
| --- | --- | --- | --- | --- | --- |
| South Adelaide | 3.3 | 6.8 | 9.9 | 12.12 | 84 |
| West Adelaide | 4.4 | 5.7 | 5.10 | 8.14 | 62 |

Goals: Emery 4, Cross 3, Whittlesea 2, McGree, Heaslip, Overall
Best: Liddle, Summerton, Overall, Emery, Knoll, Haines
Injuries: Nil
Crowd: 1871
South Adelaide now sit in the top three following a strong win away from home against North Adelaide on Saturday afternoon.
The Panthers played consistently over the four quarters to record a comfortable 8.14 (62) to 12.12 (82) victory.
Despite trailing by seven points at quarter time, South stayed composed and turned up the pressure in the third quarter to keep the home side goalless.
With seven games played, this win sees South sit third with healthy percentage and just one point behind ladder leaders Glenelg and Adelaide.
The first goal of the fast-paced match came from North Adelaide's Mitchell Harvey after five minutes of play.
Both teams were full of run, moving the ball up and down the ground quickly, putting huge amounts of pressure on their opponents' backlines.
Looking fresh after a weekend off, Joel Cross (22 disposals and eight inside 50s) struck back for the visitors with two goals in two minutes.
Jarred Allmond replied for North Adelaide before Kyle Emery (13 disposals and five marks) responded with a goal of his own.
The shootout continued, however, back to back goals to Max Thring and Frank Szekely gave the Roosters a 4.4 (28) to 3.3 (21) lead at the first break.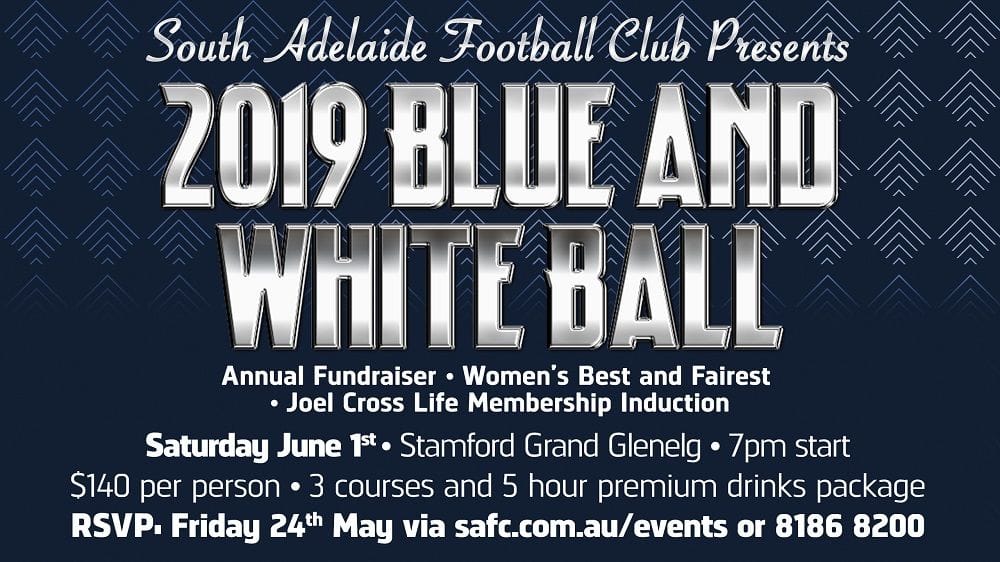 Debutant Cam McGree, the ruck/forward from Reynella, kicked his first senior goal six minutes into the second quarter. McGree would go on to collect six disposals, six hit outs and four inside 50s in his debut performance.
South Adelaide looked to be in control with Cross kicking his third goal of the game and Emery kicking his second.
Meanwhile, Tyson Brown (10 disposals and seven tackles) did his best to disrupt Norths plays as best as possible.
Keenan Ramsey's goal 15 minutes in was Norths only goal for the second quarter, giving the Panthers a seven-point lead at the main break.
South Adelaide continued to have control over the main parts of the game, leading the hit outs 43 to Norths 26 and the inside 50s, 52 to 42.
Michael Knoll continued his streak of outstanding performances, racking up 35 hit outs, seven marks and 18 disposals.
Back to back goals in just the first two minutes by Tom Whittlesea (16 disposals) put immense pressure on the home side.
While holding North to just three points for the quarter, Emery went on to kick his third of the game to give the Panthers a 23-point buffer at the final change.
Not looking to give up that easily, Ramsey kicked the Roosters first of the final quarter as North threatened to come back.
However, the Panthers replied with goals coming from Ben Heaslip (15 disposals and five tackles) and Sam Overall (14 disposals and eight marks) to help steady the side.
The Roosters managed a goal through Aidan Tropiano with twenty minutes played but it was too little too late.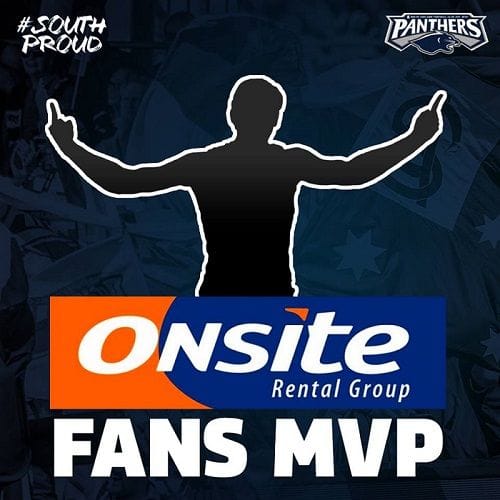 Emery went on to kick his fourth goal of the game, with his recent performances a sign of him becoming a strong presence up forward for South.
Ramsey went on to kick his third of the game for the home side, but it was to no avail as the siren sounded not long after to give the Panthers a nice 22-point win.
South Adelaide's win away from home came from a very consistent and strong team effort. The Panthers made sure not to take their foot off the gas, scoring three goals in each quarter.
Returning from the state game, Joe Haines continued to perform exceptionally down back, finishing with 28 disposals, six mark and ten rebound 50s.
Meanwhile, fellow state player Matt Rose also played well, collecting 25 disposals, three tackles and six inside 50s.
South Adelaide now have the next weekend off before playing the Eagles at Maughan Thiem Kia Oval on Saturday, June 1 from 2:40pm.