Match-worn, signed Indigenous Guernseys available for purchase!
Posted by South Adelaide Football Club on 31 May 2017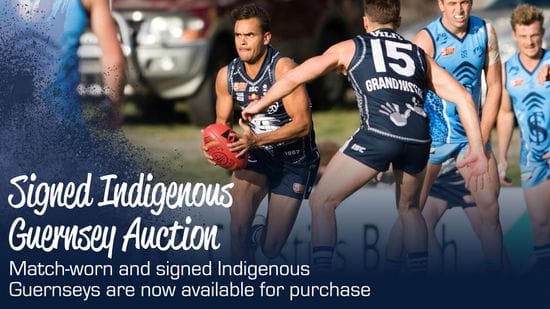 South Adelaide Indigenous Guernseys worn and signed by the Panthers senior players are now available for purchase.
The following guernseys are up for auction on eBay.
Meanwhile, the remaining 11 guernseys are available for $110 by calling the club on 8186 8200. Subject to availability, first in first served.
The club is also still taking pre-orders for replica guernseys until Sunday, June 4. Click the image below for more info.

Author:
South Adelaide Football Club