Matt Rankine Speeds into 2018
Posted by South Adelaide Football Club on 16 January 2018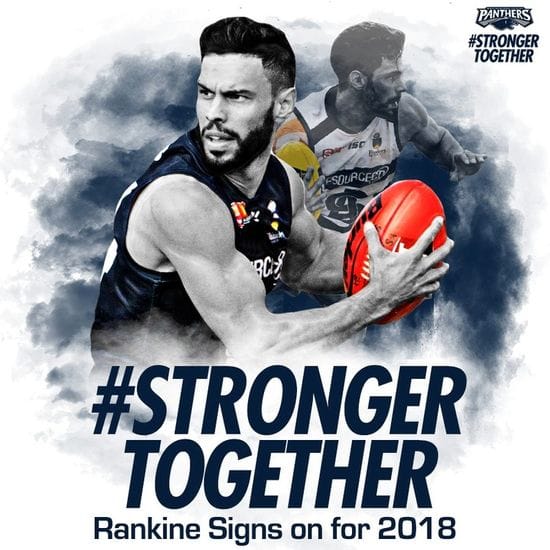 South Adelaide speedster Matt Rankine has re-signed with the Panthers for 2018.
The Panthers will welcome back Rankine's versatility and pace this season.
Capable of playing at either end of the ground, the elusive utility played all 18 matches in 2017, taking his career total to 86 (62 with South since crossing from West Adelaide in 2014).
Meanwhile, his 313 disposals for the season (at a rate of 17.5 per game) sat him behind only Nick Liddle, Joel Cross and Matt Rose for total possessions in 2017.
Ranks is back on board for 2018...are you?

Author:
South Adelaide Football Club