Michael Knoll selected at pick 4 in the mid-season draft
Posted by Jonathon Parker on 27 May 2019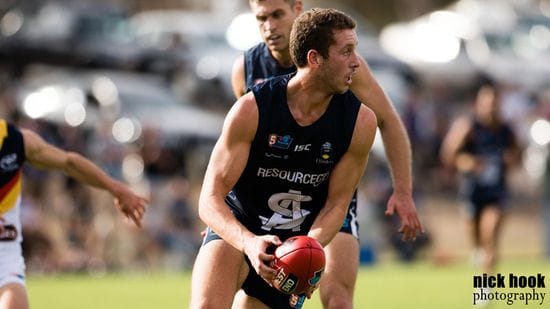 South Adelaide Ruck Michael Knoll will get an opportunity at the Sydney Swans as part of the mid-season draft.
Knoll, who joined the Panthers from Box Hill earlier this year, has been handed an AFL opportunity from the Swans as part of the mid-season draft.
Taken at pick 4, Knoll is now the second player the Panthers have lost to the Swans in a matter of 2 months, with Hayden McLean also being picked up by the Swans on the brink of the season in March as part of the pre-season supplemental selection period.
South Adelaide Chief Executive Officer Neill Sharpe said it was a bittersweet moment for the club to see Knoll make his way to New South Wales.
"As an individual we are extremely pleased to see Michael realise his dream of making an AFL list," said Mr Sharpe.
"During his short time with South Adelaide Michael showcased that he is an outstanding person with many qualities on and off the field that would make any club happy to have him."
"It is however very disappointing for our club to lose one of our key recruits mid way through the season."