Panthers Fast Footy Squad Revealed
6 February 2018
South Adelaide have announced the squad that will take the field at this weekend's Australian Unity Fasty Footy competition.
The inaugural Fast Footy competition kicks off this weekend at Norwood Oval on Friday 9 and Saturday 10 February.
Panthers fans will be able to see stars such as Joel Cross, Keegan Brooksby, Nick Liddle and Matt Rose strut their stuff for the first time in 2018.
Meanwhile, recruits Anthony Biemans, Jake Summerton and Tom Whittlesea will don a South Adelaide jumper for the first time.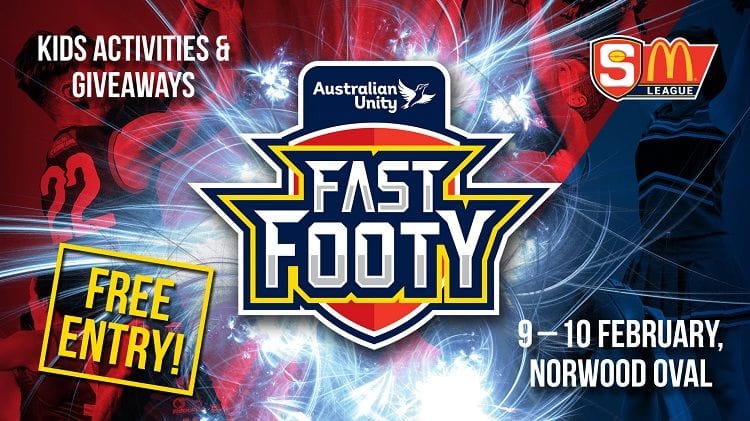 With 10 minute quarters, 12 players on the field in dedicated zones, unlimited interchanges, a last touch out of bounds rule and super goals worth nine points there's going to be some seriously speedy footy on display.
Not only will there be some fast and fierce footy, there's also plenty of fun for the family with face painting, a DJ, food trucks and dunk tank in the SANFL Activation Zone.
Best of all, entry to the event is FREE!
Full Fast Footy Squad
| No. | Name |
| --- | --- |
| 1 | Keegan Brooksby |
| 2 | Cody Szust |
| 3 | Tom Fields |
| 4 | Joseph Haines |
| 5 | Anthony Biemans |
| 6 | Brad Crabb/Coby Helyar |
| 7 | Sam Overall |
| 8 | Matt Rose |
| 9 | Nick Liddle |
| 10 | Abe Davis |
| 11 | Ben Haren |
| 12 | Robert Irra/Ryan Mountford |
| 16 | Jayden Hall |
| 17 | Connor Fairlie |
| 18 | Ben Millman |
| 19 | Joel Cross |
| 20 | Jesse McKinnon |
| 21 | Ben Heaslip |
| 22 | Jake Summerton |
| 24 | Matt Raitt |
| 27 | Alex Moyle |
| 28 | Cameron McGree |
| 29 | Jaidan Kappler |
| 31 | Liam Fitt |
| 34 | Tyson Brown |
| 35 | Scott Taylor/Robert Badger |
| 36 | Tom Whittlesea |
| 39 | Alex Cailotto |
| 44 | Nathan Beenham |
| 45 | Joseph Tyllis/Mark Noble |