Panthers Play AFL Evolution
Posted by South Adelaide Football Club on 28 June 2018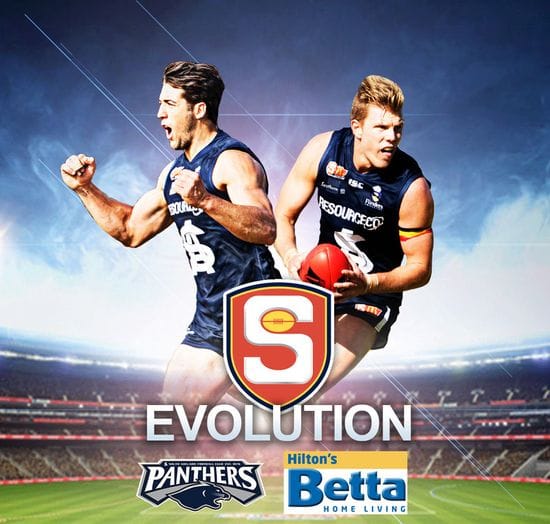 The 2018 AFL Evolution Season Pack now includes all 10 SANFL clubs, including the Panthers, featuring full kits and club songs!
South Adelaide's most competitive housemates Tom Fields and Alex Aurrichio faced off at Hilton's Betta Home Living in a battle of "SANFL Evolution"!
Tune in to see who came out on top. Safe to say things got pretty heated!
Author:
South Adelaide Football Club