Peter Rolfe, Tarak Redigolo and Nick Liddle inducted as a Life Members
22 May 2018
South Adelaide was honoured to induct three player Life Members of the Club at Saturday night's Gala Auction.
Past player Peter Rolfe and current players Tarak Redigolo and Nick Liddle were all awarded Life Member status for their outstanding contribution to the Panthers.
Rolfe joined the Panthers in 2008, bursting onto the scene as a fresh-faced teenager from Alice Springs. A fan favourite for his exciting style of play, Rolfe often shone in front of goals and his Goal of the Year effort against Sturt in 2014 will go down in Panthers folklore.
Recruited from McLaren in the GSFL,Tarak's time with South Adelaide extends back to completing the club's Development Squad programs before progressing into the junior grades where he claimed the 2006 U17s Best and Fairest. He made his senior debut in 2008 before winning South Adelaide's Reserves Best and Fairest and the Reserves Magarey Medal in 2011.
Admired by many at South Adelaide for his work ethic and leadership, Tarak has overcome several significant injuries to become a 100 game player with the Panthers and has served as vice captain on several occasions. He provides the senior squad a valued presence both on and off the field. Epitomised by finishing third in Knuckey Cup voting in 2012, while also claiming the coveted Knuckles Award the same season. He has also been named Best Clubman in 2011 and 2014.
A courageous and determined player, Nick Liddle's list of accolades can be match by only a select few.
Since joining South Adelaide from Coburg in 2010, Nick has become one of the Club's most admired players for his skill and commitment on the field. He is a four-time Knuckey Cup winner, been selected in the Advertiser Team of the Year on six occasions and represented the State three times.
Along the way he ha surpasses the significant 150 game milestone and finished runner up for the Magarey Medal in 2011.
The Club congratulates these three players for their fine achievements and thank them for their outstanding service.
Peter Rolfe
Playing Record
2008 - 2017
101 games
153 goals
Accolades
David Kantilla Memorial Trophy (Best First Year League Player) - 2008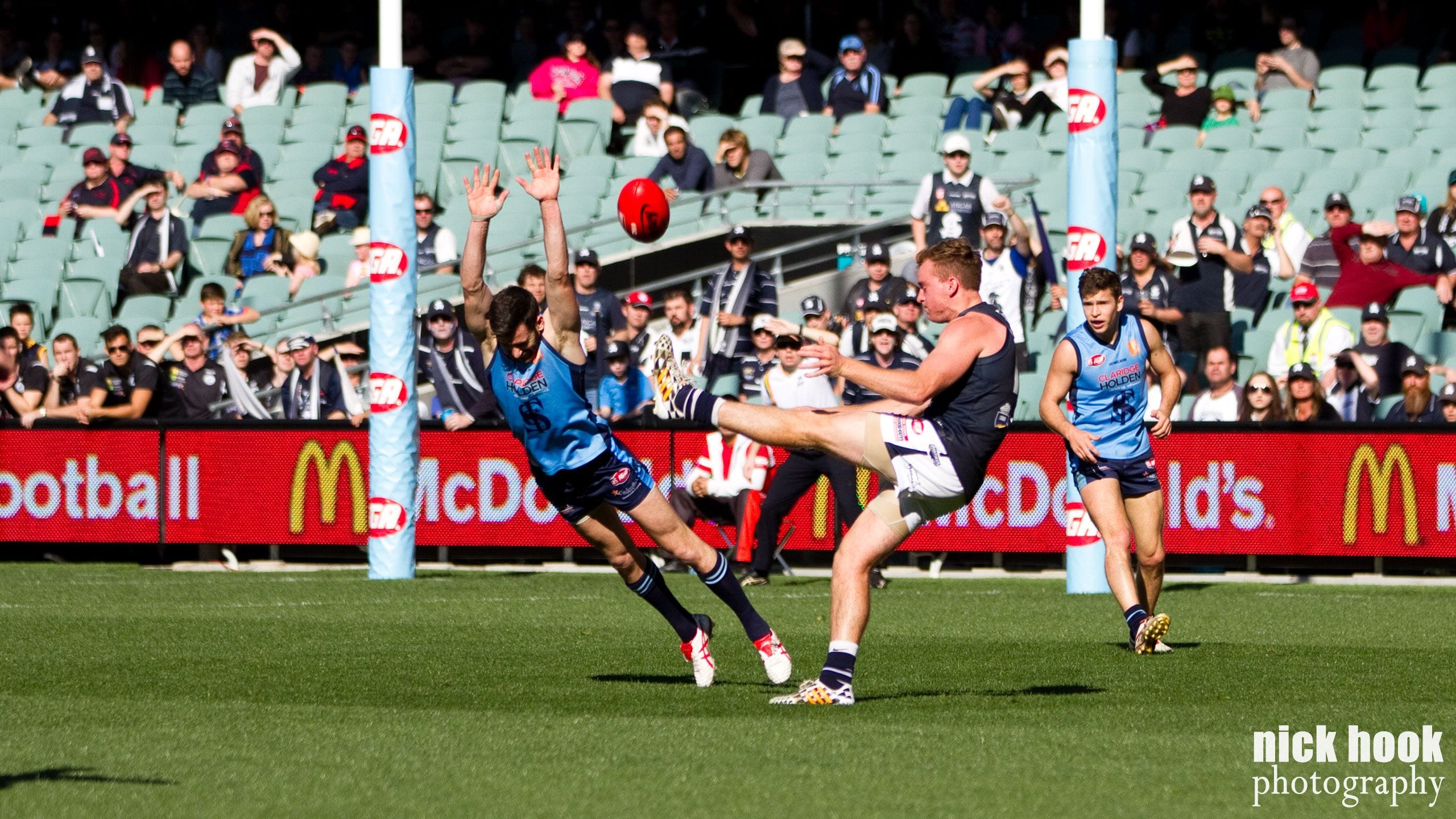 Image: Peter Rolfe kicking a trademark goal in the 2014 Semi Final against Sturt. Credit: NIck Hook Photography.
Tarak Redigolo
Playing Record
2008 - Present
116 games
13 goals
Accolades
U17 Best & Fairest - 2006
Reserves Best & Fairest - 2011
Reserves Magarey Medal - 2011
Knuckles Award - 2012
Third Place Knuckey Cup - 2012
Best Clubman - 2011 & 2014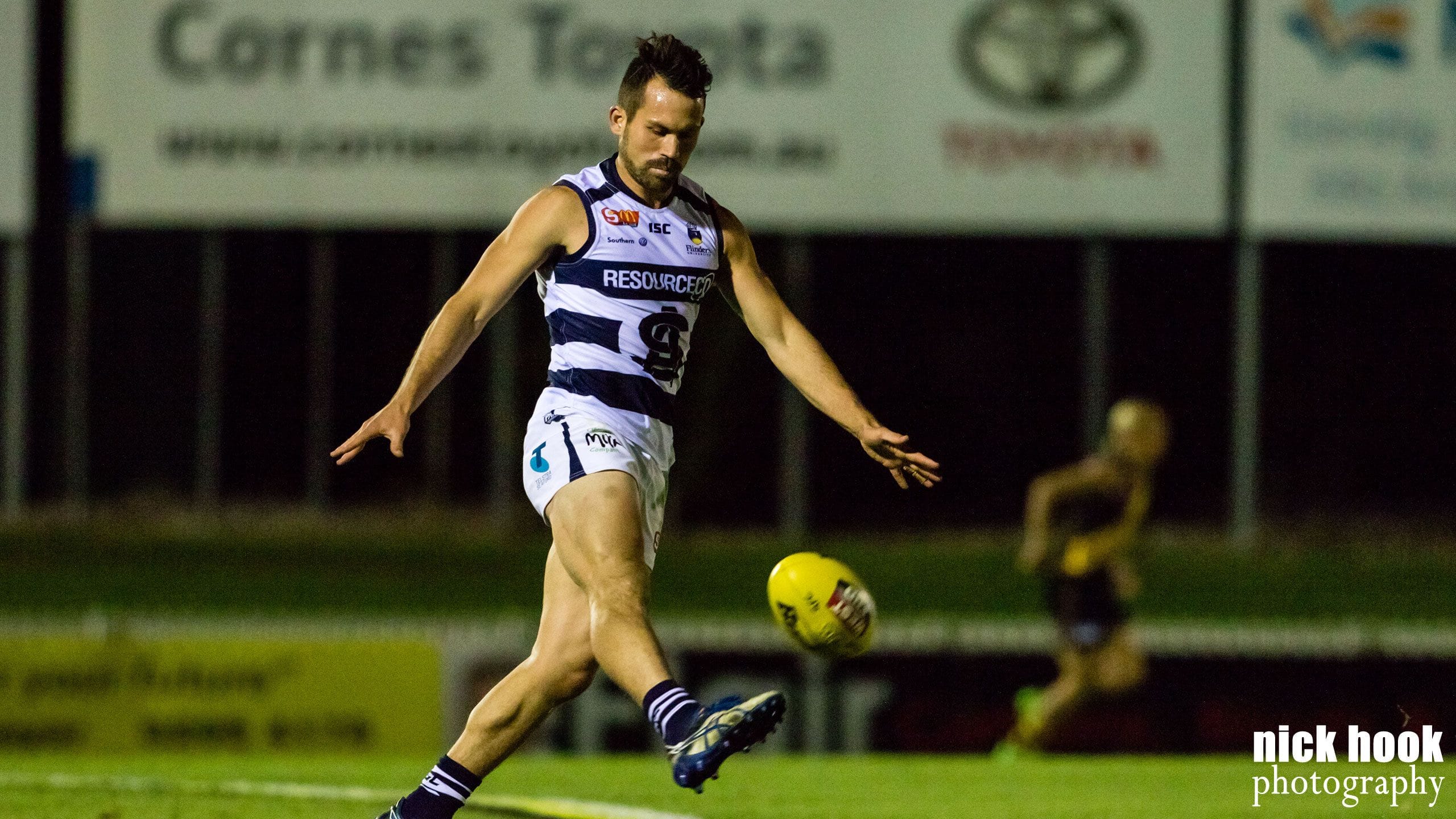 Image: Tarak Redigolo in action earlier this year. Credit: NIck Hook Photography.
Nick Liddle
Playing Record
2010 - Present
154 games
69 goals
Accolades
Knuckey Cup winner - 2010, 2012, 2013 and 2017
Magarey Medal Runner-Up - 2011
Advertiser Team of the Year - 2010, 2011, 2012, 2013, 2014 and 2017
SANFL State Team - 2012, 2013 and 2014
Players Award - 2010, 2011, 2012
Cibo Espresso Colonnades Fans MVP - 2017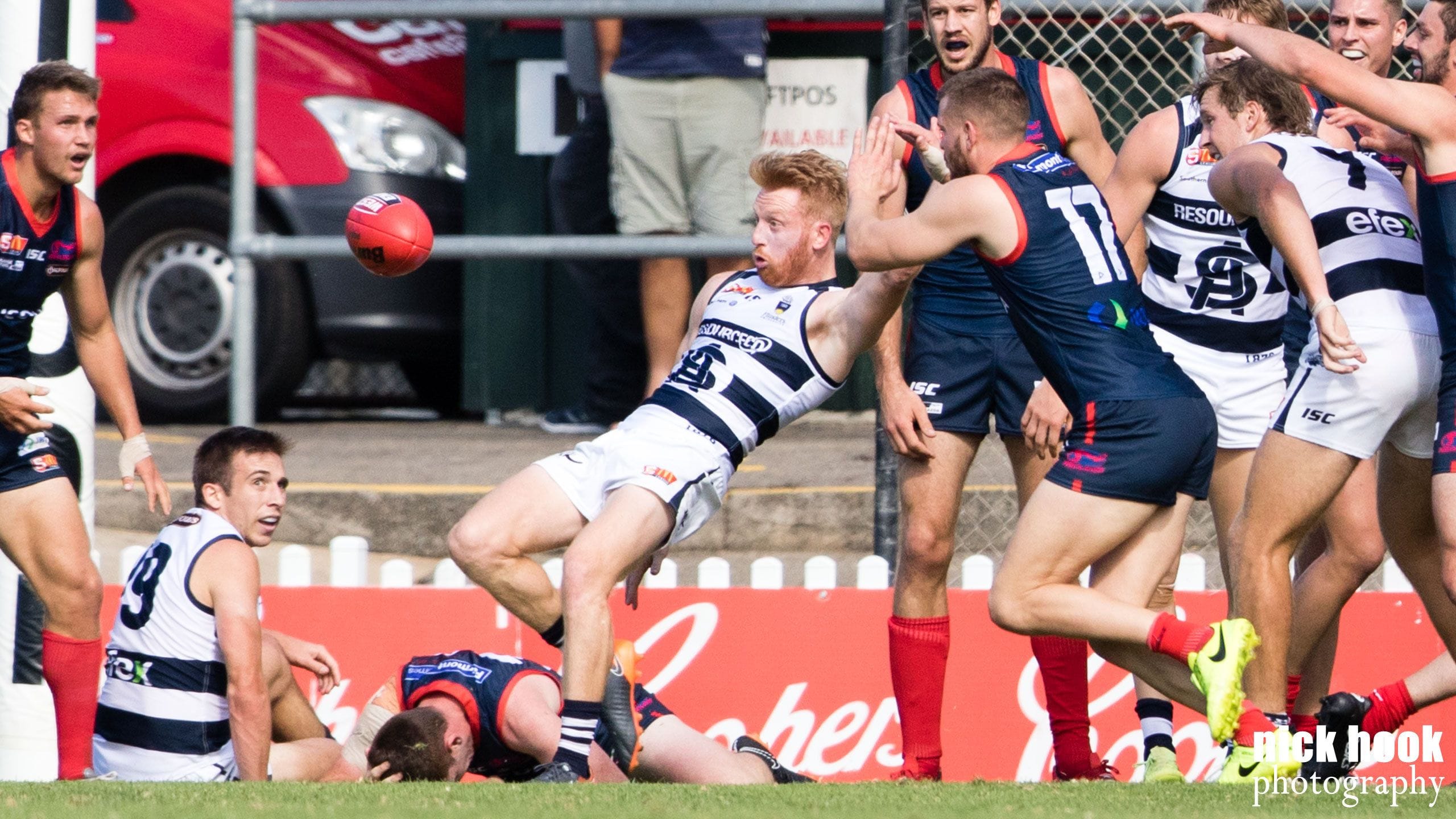 Image: Nick Liddle kicks a miracle goal over his head against the Redlegs eairler this year. Credit: NIck Hook Photography.