Pokemon Invasion in Pantherland!
Posted by South Adelaide Football Club on 19 July 2016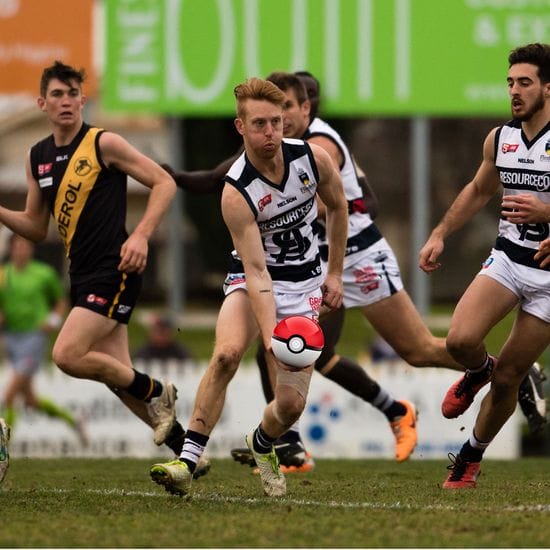 Pokémon GO-fever has been sweeping the nation and even Noarlunga has experienced a recent Pokémon invasion!
If the footy wasn't enough to get you to Hickinbotham Oval on the weekend, you can now catch that elusive Krabby while watching our own Crabby go about his business on the field.
At the club we have all you need to keep up with your nostalgic Pokémon obsession.
Jimmy Deane's is a PokeStop
While you refuel at Jimmy Deane's after a hard day of cheering on the Panthers and chasing Pokémon around the Grandstand you can also replenish your Pokéball supply to make sure you're not caught out when that rare Charizard appears!
Hickinbotham Oval is a Gym
Hickinbotham Oval isn't just a training ground for Panthers stars, it is also a great place to test the strength of your Pokémon! Put your best monsters to the test while you're grabbing a famous steak sandwich from the Panther Club on the Hill.
Author:
South Adelaide Football Club