Reserves Match Report: Panthers back on the winners list.
8 July 2019
South Adelaide vs Sturt
Round 12 - Flinders University Stadium - 07/07/19
| | | | | | |
| --- | --- | --- | --- | --- | --- |
| South Adelaide | 5.1 | 7.1 | 8.4 | 9.5 | 59 |
| Sturt | 1.2 | 3.6 | 4.9 | 7.14 | 56 |

Goals: Tucker, Wilkinson 2, McGree, Bogle, Baker, Beeche, Beenham
Best: Tucker, Bogle, Lovering, Coleman, Colwell
Injuries: Nil
South Adelaide Reserves snap their six-game losing streak with a strong win over the fourth placed Double Blues at Flinders University Stadium on Sunday.
The last time South Adelaide Reserves were on the winners list was round five, ironically after a win against Sturt.
The Panthers started brilliantly, kicking the first five goals before Sturt could manage their first goal at the twenty-fifth minute mark of the first quarter.
Luke Bogle kicked South's first of the day in a performance that would see him gather 31 disposals, six marks, six tackles and 11 clearances.
Nathan Beenham (nine disposals) and Aiden Baker (11 disposals and six marks) would follow up with their first goal of the game.
Meanwhile, Job Colwell was busy around the ground with 21 disposals and five marks as was Samuel Whitbread with 21 disposals and seven tackles.
The next two goals for the Panthers came through Cam McGree (11 disposals and 32 hit outs) and Eamon Wilkinson (five disposals).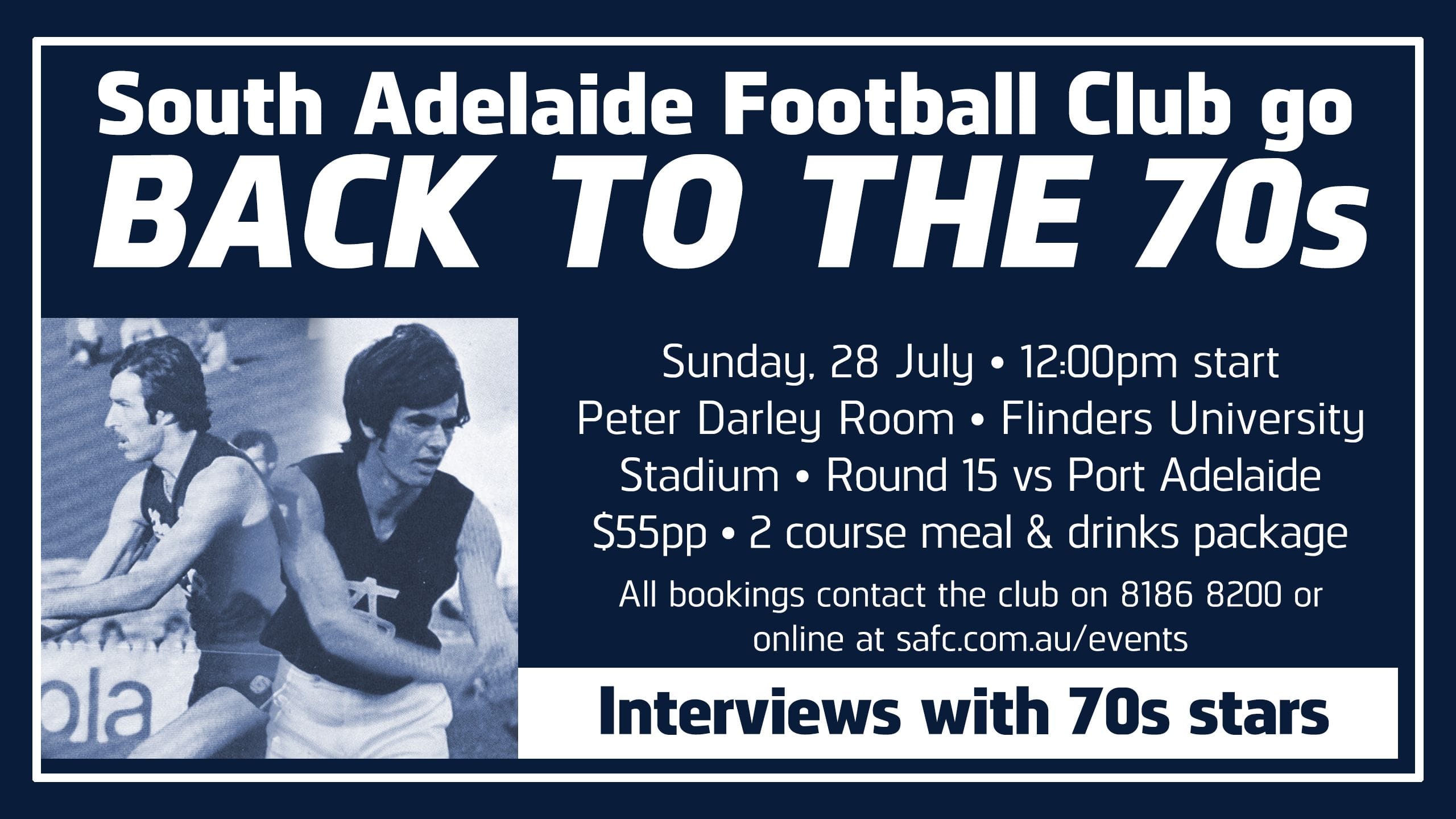 Sturt's first and last goal of the quarter saw the Panthers go into the first break with a 5.1 (31) to 1.2 (8) lead.
The second quarter became more of a struggle as the first goal of the quarter came from Sturt after 11 minutes of play.
However, Darnell Tucker (12 disposals and nine tackles) and Joel Beeche (eight disposals and two tackles) would reply with the next two goals for the home side.
The Panthers would head into the main break with a 7.1 (43) to 3.6 (24) lead.
Only two goals would be kicked in the third quarter, with the first coming from Sturt at the eighth minute mark and the second goal coming ten minutes later from Tucker with his second goal of the match.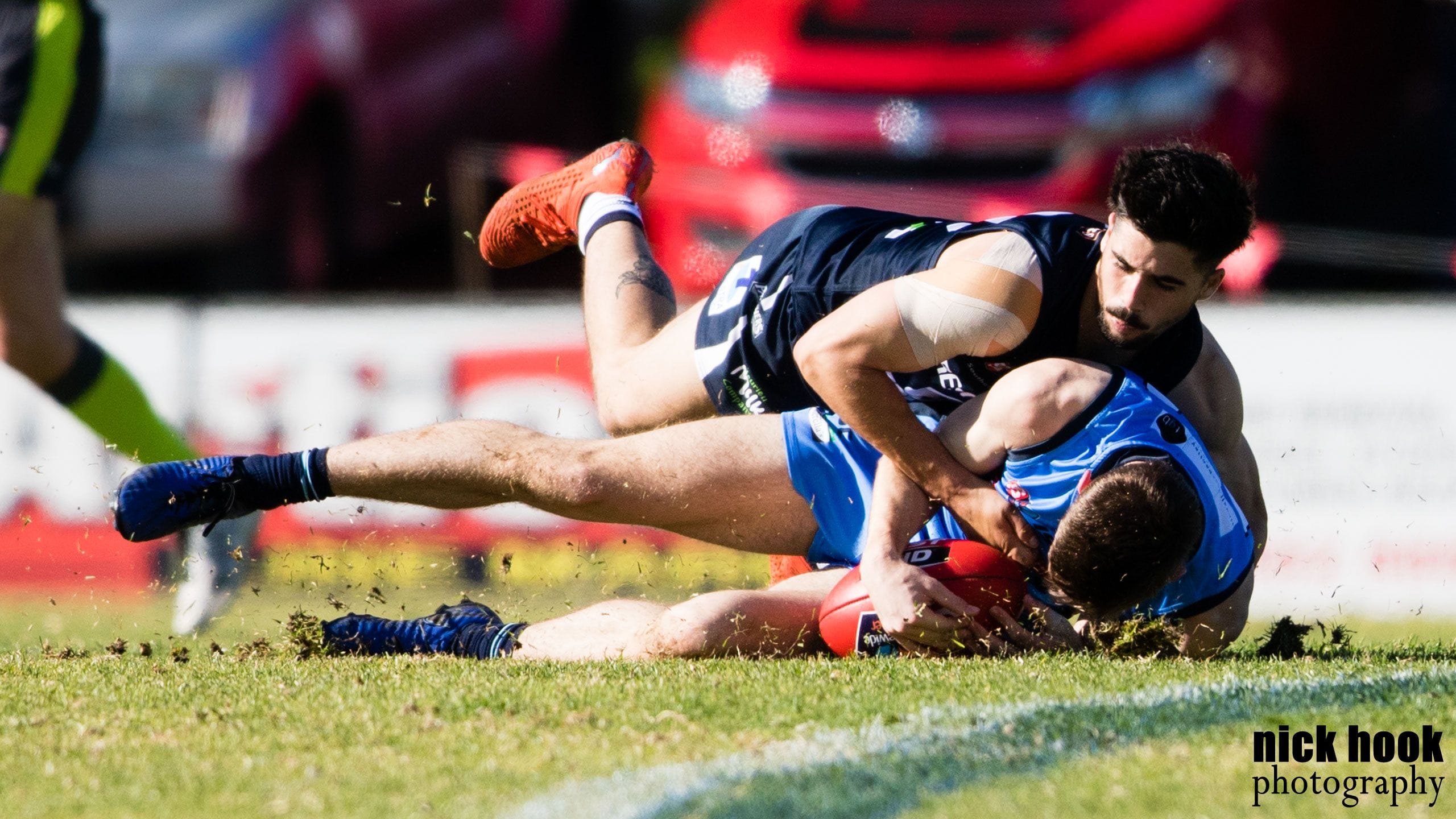 Eamon Wilkinson lays a strong tackle. Image: Nick Hook Photography.
Ben Haren was good during his return from injury, finishing with 12 disposals, three marks and two tackles.
Things would begin to look shaky however, as Sturt managed to kick two goals in the first nine minutes of the final quarter.
The Panthers would be able to steady through Wilkinson's second goal of the game but a goal by Sturt at the twenty-second minute mark would cut South's lead to under a goal.
South Adelaide were able to hold on, repelling several attacks by Sturt in the dying stages with a smart clearance by McGree ending the last chance of a Sturt comeback.
Following the strong victory, the panthers now face the Eagles at Flinders University Stadium on Saturday, July 13 from 11:30am.