Reserves Match Report: South surge past the Tigers
29 July 2019
South Adelaide @ Glenelg
Round 15 - ACH Group Stadium - 27/07/19
| | | | | | |
| --- | --- | --- | --- | --- | --- |
| South Adelaide | 1.5 | 2.7 | 6.14 | 12.15 | 87 |
| Glenelg | 2.1 | 7.2 | 7.3 | 8.4 | 52 |

Goals: Bogle 3, Wilkinson, Emery 2, Fitzgerald, Sampson, Coleman, Juckers, Beeche
Best: Sampson, Bogle, Colwell, Loneragan, Coleman, Tucker
Injuries: Nil
A tale of two halves saw the South Adelaide Reserves mount an outstanding comeback to beat Glenelg by 35 points at ACH Group Stadium on Saturday.
Things weren't going to plan with the Panthers heading into halftime facing a 2.7 (19) to 7.2 (44) deficit.
However, the Panthers would hold Glenelg to just one more goal for the rest of the match while they managed to boot ten goals of their own to come out on top with a 12.15 (87) to 8.4 (52) victory.
South Adelaide kicked the first goal of the game after just one minute of play thanks to Hayden Sampson (34 disposals, four marks and eight inside 50s).
But this would be the last goal for the Panthers until Eamon Wilkinson (12 disposals, four tackles and four marks) kicked truly at the eighteenth minute mark of the second quarter.
During this time Glenelg had managed to kick five goals and would go on to kick another two goals before halftime.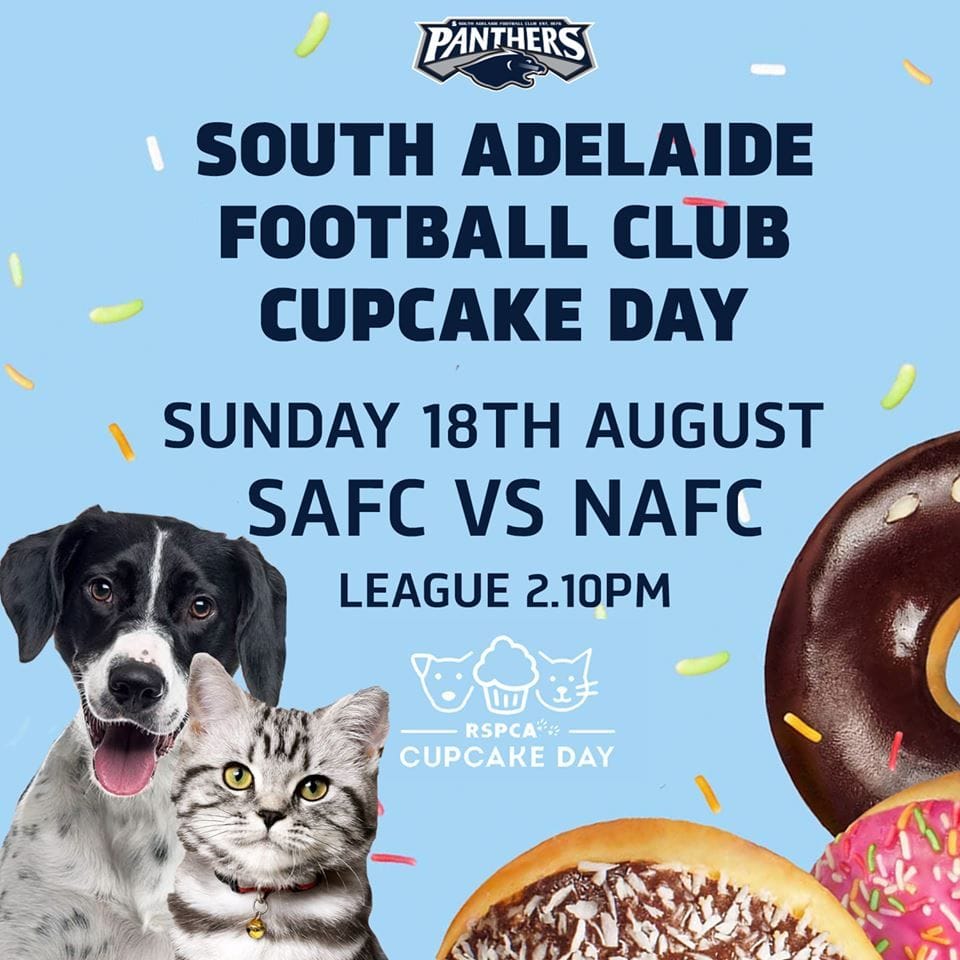 Coming out after halftime; the Panthers needed to do plenty of work and fast.
Luke Bogle (21 disposals, seven tackles and four clearances) answered the call and kicked the first goal of the quarter after just fifty seconds of play.
Joel Beech (six disposals ad four inside 50s) would follow up just two minutes later with his first goal of the game.
Bogle would kick his second goal the game to give the Panthers three quick goals in just the first five minutes.
A goal midway through the quarter by 2018 U18 Best and Fairest Danny Juckers (15 disposals and four tackles) sent the Panthers into the final break with a 6.14 (50) to 7.3 (45) lead.
Despite holding a slight lead; the Panthers had to do plenty of work in the final quarter to ensure their victory.
Bogle kicked his third goal of the game after just one minute of play then Tate Coleman (20 disposals, seven marks and five inside 50s) followed with his first of the match.
Just one minute later; Kyle Emery (14 disposals and six clearances) booted his first of the day.
Jack Fitzgerald (eight disposals and two marks) became Souths eighth goal kicker of the game with his first.
Wilkinson and Emery would both go on to kick their second goals of the game before Glenelg managed to kick their first since the twenty-fifth-minute mark of the second quarter.
But by then it was all over and the Panthers came out on top with a 12.15 (87) to 8.4 (52) win.
South Adelaide Reserves now sit just two games out of the top five and will now face Central Districts at X Convenience Oval (Elizabeth) on Saturday, August 3 from 10:30am.