SAFC Facilities Update
13 February 2022
The South Adelaide Football Club welcomes South Australian Labor's commitment that, if elected, they will invest $1 million to fully fund the Stage 1 upgrade of the Club's existing changerooms.
The Club's four stage venue improvement plan will support the creation of a regional hub in Adelaide's South that will cost $8.5mil, with the first Stage costing just under $1mil.
South Adelaide CEO Neill Sharpe said the financial commitment will greatly assist the Panthers in raising facility standards to become the premier sporting hub in the region combining football, netball and community use.
"The Club's changeroom facilities have been crying out for an upgrade since they were built in 1995. The rise in female football makes this a critical development. Since our first season in SANFLW in 2018 we have been trying unsuccessfully to gain financial support to provide our female footballers with appropriate changerooms.

"The funding for Stage One will deliver a refurbishment of player facilities, to include female facilities, an upgrade to existing facilities, and greatly improved gym and medical facilities.

"The remaining stages of the plan will provide an improved facility that will positively impact the community by encouraging growth in participation, maximising facility use, encouraging partnerships in football and community programs and better accommodating the diversity of participants and spectators."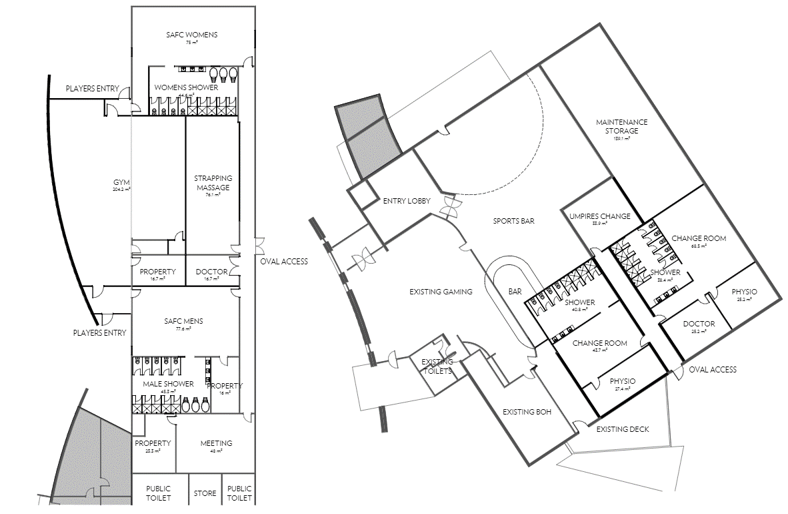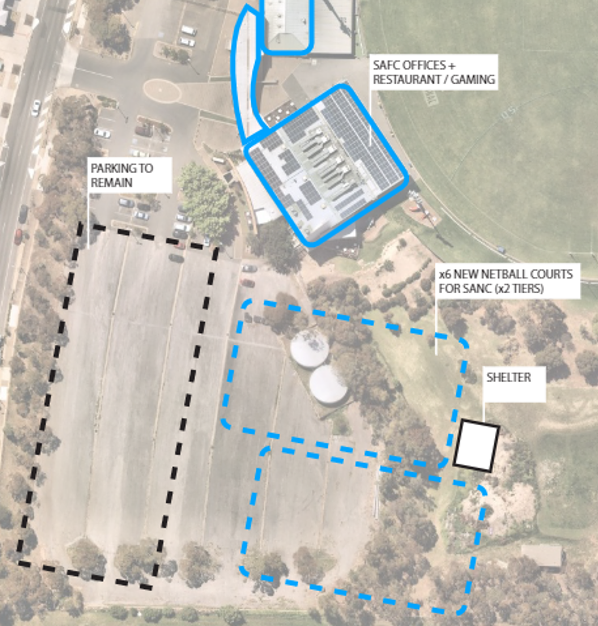 Under the remaining stages of the venue improvement plan the project will develop the following outcomes:
Four new state level unisex changerooms and umpires rooms
New match day facilities with improved viewing areas for coaching and support staff
New netball courts and access to unisex changerooms
Improved spectator facilities on western wing
Redeveloped function and bar facilities
Mr Sharpe said the Club was extremely grateful for the proposed funding support and it would greatly assist the Club moving forward when seeking funding for the remaining stages.
"This is a significant level of support and we remain hopeful that this will be an important first step in gaining further future funding which will provide an outstanding year round facility for football and netball."