SAFC Football Department staff changes
14 October 2021
SAFC Football Department staff changes.
Following the conclusion of the 2021 season the South Adelaide Football Club will undergo some significant change to its coaching and backroom staff.
After 27 years of service Head Trainer Doug Stevens has called time on his outstanding career.
A SAFC Life Member and AFL Merit Award recipient Doug has been a part of the club since its arrival at Noarlunga.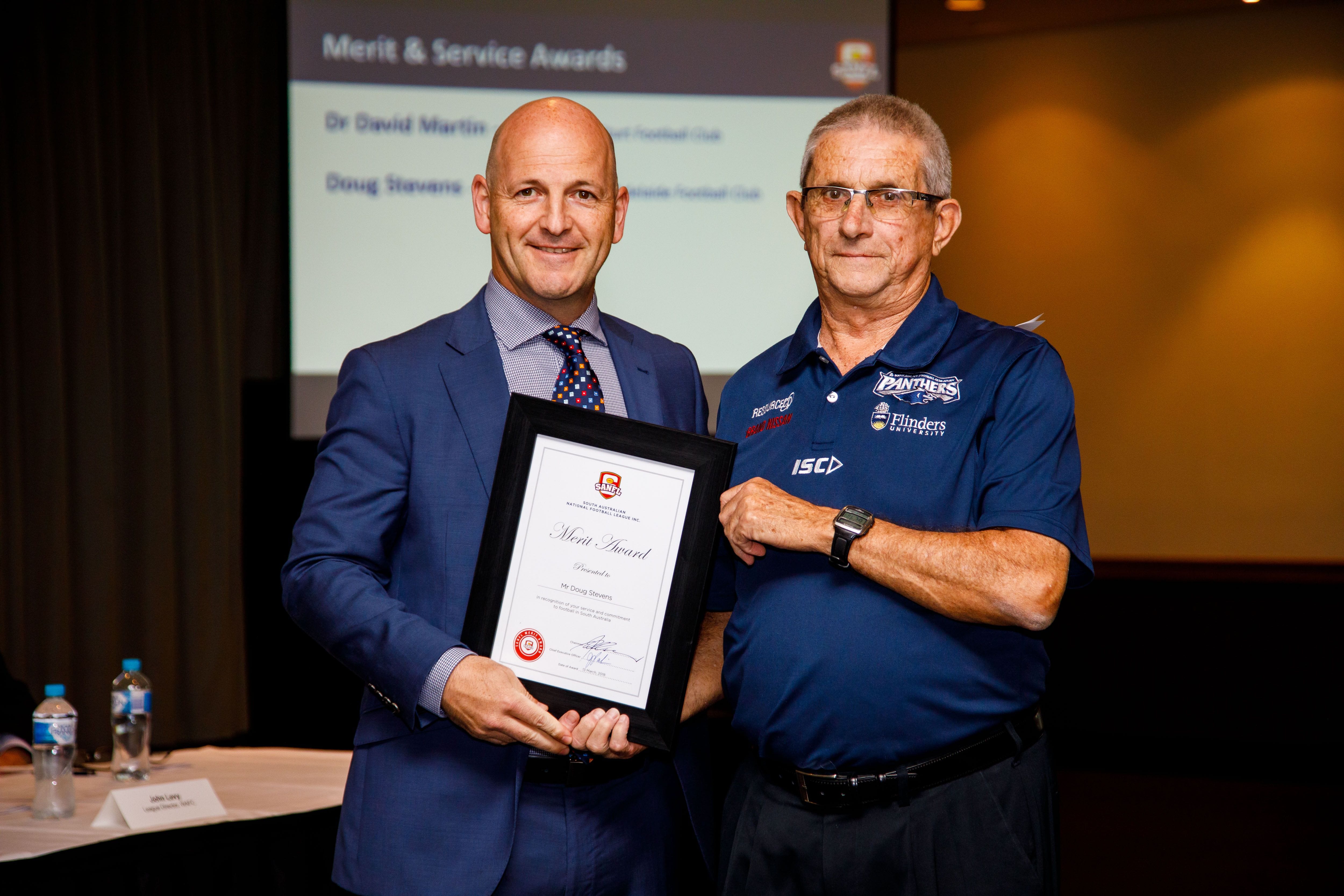 Doug Stevens receiving his Merit Award certificate in 2017.
Also retiring is long serving League Team Manager Luke Axford.
Luke started at the club as a statistician in 2004 which he did for 2 years before stepping up as the League Team Manager, a position that he has held for 15 years.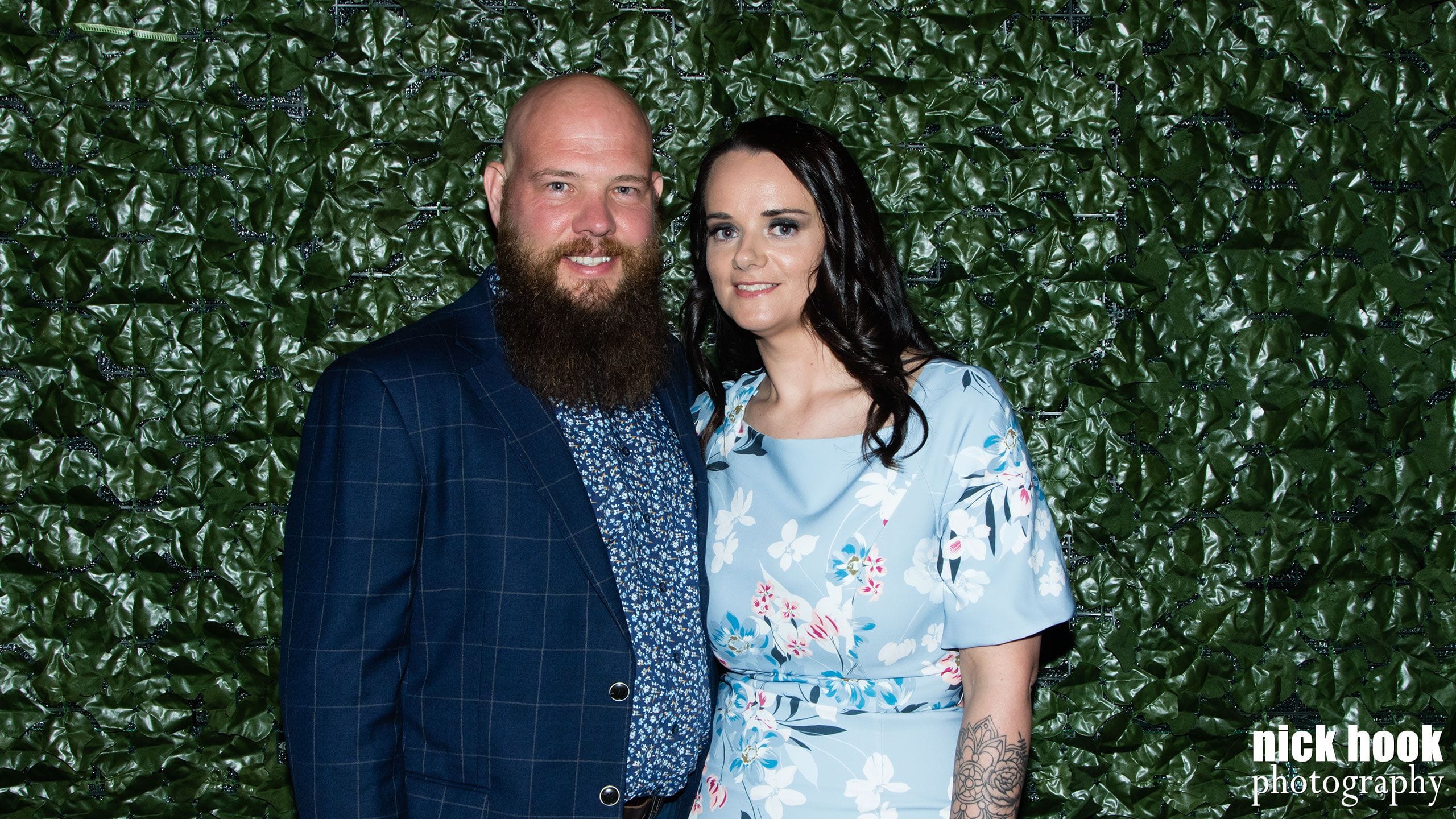 Luke and his partner Jackie at the 2021 Knuckey Cup.
The Coaching staff will also undergo change with League Assistants Ben Warren, Chad Simmons, Nick Manhood and Reserves Coach Michael Handby all moving on.
Both Michael Handby (Morphettvale FC) and Nick Manhood (Mt Compass FC) will take up coaching opportunities in the Southern Zone.
South Adelaide CEO Neill Sharpe thanked all for their contribution to the Club.
"The last two years have been especially challenging for all our staff members and our players balancing the impact of Covid, family, employment and their football commitments."

"They've made a terrific commitment to the Club. The efforts of Doug and Luke are what football clubs are all about. So is the connection that former players such as Ben, Nick and Michael have with the Club they previously played for. A newcomer to the Club Chad too certainly embraced the opportunity.

"We have been fortunate to have them involved and wish them well in their future on and off the football field."