Soriah Moon and Alannah Rochow become Panthers!
Posted by Jonathon Parker on 20 January 2021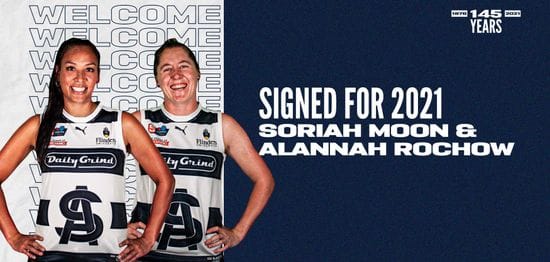 South Adelaide are pleased to announce the signings of Soriah Moon and Alannah Rochow.
The former Tiger and Redleg respectively have made their way up the express way to Flinders University Stadium for the 2021 SANFL StateWide Super Women's League season.
Moon comes from a basketball background playing with the Sturt Sabers.
Moon also played for Glenelg in the 2020 SANFL StateWide Super Women's League season before playing for Flagstaff Hill in the SFLW.
Senior Coach Andrew Brockhurst said he is excited in what Moon will add to the side.
"Soriah is a tall running Ruck/Mid who plays forward has had an amazing 18 months of Football".
"She played 8 games for Glenelg before playing in a premiership for Flagstaff Hill, and also won the Best on Ground medal in the Grand Final"
"Soriah is also a successful Basketballer playing for Sturt and also winning a premiership with them in 2020."
In the games in which Champion Data stats were available in 2020, Moon had a season high 24 Hitouts against the Bloods and averaging 17.5 hitouts for the first four games.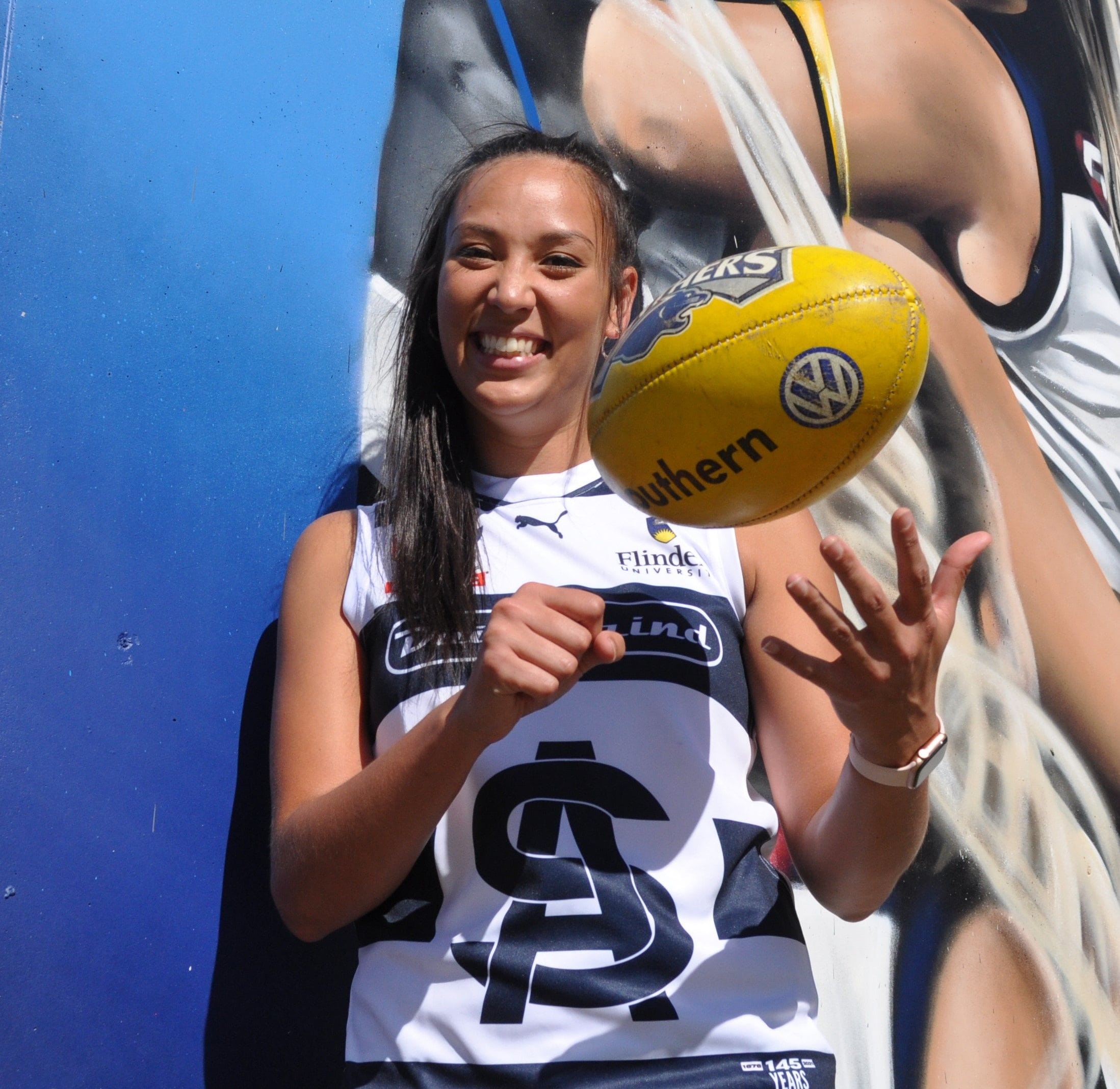 Joining Moon at the Panthers is former Redleg and Happy Valley native Alannah Rochow.
2020 was Rochow's first season back in football after taking 2019 off.
Playing four matches for the Redlegs in 2018, Rochow returned to Norwood in 2020 at SANFL level playing six games before playing in the Happy Valley Women's Premiership.
"We're really happy to welcome Alannah to South Adelaide and are keen to see her in action" said Senior Coach Andrew Brockhurst.
"Alannah is a speedy running machine who has a beautiful left foot kick and will replace some of the pace we have lost"
"It's great to see that Alannah is starting to feel at home with her winning the recent 1.5k time trials"
"She has a fantastic fitness base and is setting herself for a big season"
With some final list changes completed, the South Adelaide Football Club would like to thank Airlie Schirmer, Elke Jarvis, Brooklyn Kraft, and Nat Gibbs for their commitment and effort to the football club.
We also welcome into the 2021 Senior Women's Squad Leah Bailey (Yankalilla), Ella Besley (Reynella), Brooke Boileau (Mt Compass), Jemma Ellis (Yankalilla), Jaimi Griffen (Aldinga), Jorja Hooper (Happy Valley), Tess Huxtable (Encounter Bay), Brooke Kleinig (Flagstaff Hill), Jaimee Millard (Victor Harbour), Renee Moon (Goolwa/Pt Elliot), Emily Smith (Willunga) and Katie Whish (McLaren Vale).