South Adelaide and Glenelg announce the John Schneebichler Medal
Posted by Jonathon Parker on 19 August 2020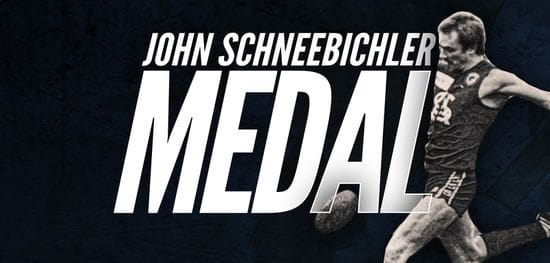 South Adelaide and Glenelg Football Clubs announce the John Schneebichler Medal.
In honour of former South Adelaide captain and Glenelg Player John Schneebichler, a medal will be presented to the player judged best on ground when South Adelaide take on Glenelg in the annual Carey-Darley Cup match for the next 5 years.
John Schneebichler played for the Panthers for 13 seasons from 1975-1987 where he played 234 games, kicked 351 goals and also captained the club from 1985-1987, before he made the move to Glenelg in 1988.
In 2019, John was inducted into the South Adelaide Hall of Fame thanks to his outstanding contribution to the football club.
"It's a great that we can honour and acknowledge John's contribution to both football clubs with the introduction of this medal" said South Adelaide CEO Neill Sharpe.
"He meant a lot to both football clubs and this will link his legacy to both clubs into the future"
This Saturday the Panthers take on the Tigers at ACH Group Stadium for the annual Carey-Darley Cup.
The SANFL rivalry between South Adelaide and Glenelg has endured the decades, with countless famous encounters having been played between the city's southern most teams.
In 1992 the two clubs established the Carey-Darley Cup, which honours their great rivalry and the legacies of club and South Australian icons Peter Carey and Peter Darley.
Both men were both premiership players, team captains, best and fairest winners and ruckman for their respective clubs, whose careers also briefly intersected in the early 1970s.
Each year South and Glenelg face off for the rights to take home the Cup.
John Schneebichler
1975-1987
South Adelaide Player 1221
234 Games
351 Goals
South Adelaide Captain 1985, 1986 & 1987
State Representative 1983 & 1984
Debut Round 5 vs Port Adelaide 03/05/1975