South Adelaide Under-18s to visit Central Australia
Posted by South Adelaide Football Club on 26 March 2021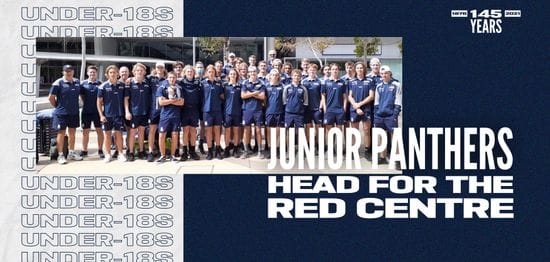 Panthers Under-18s to visit Central Australia this weekend.
The South Adelaide Football Club Under-18s will travel to Central Australia this weekend to play the Central Australian Football Club's "Redtails Country under-20s" at Traeger Park, Alice Springs on Saturday night 6pm.
The trip will also include a visit to Uluru, the opportunity to conduct a football clinic at local communities and watch a match Yulara Flys v Mutitjula Cats at the Yulara football oval.
South Adelaide Football Manager Warren Ploenges said this is a positive start to the Club's relationship with the Redtails.
"What a great opportunity for our under-18 players and staff to visit Australia's centre. We are extremely grateful to the Redtails for providing this. It will be an invaluable experience which is greater than just football."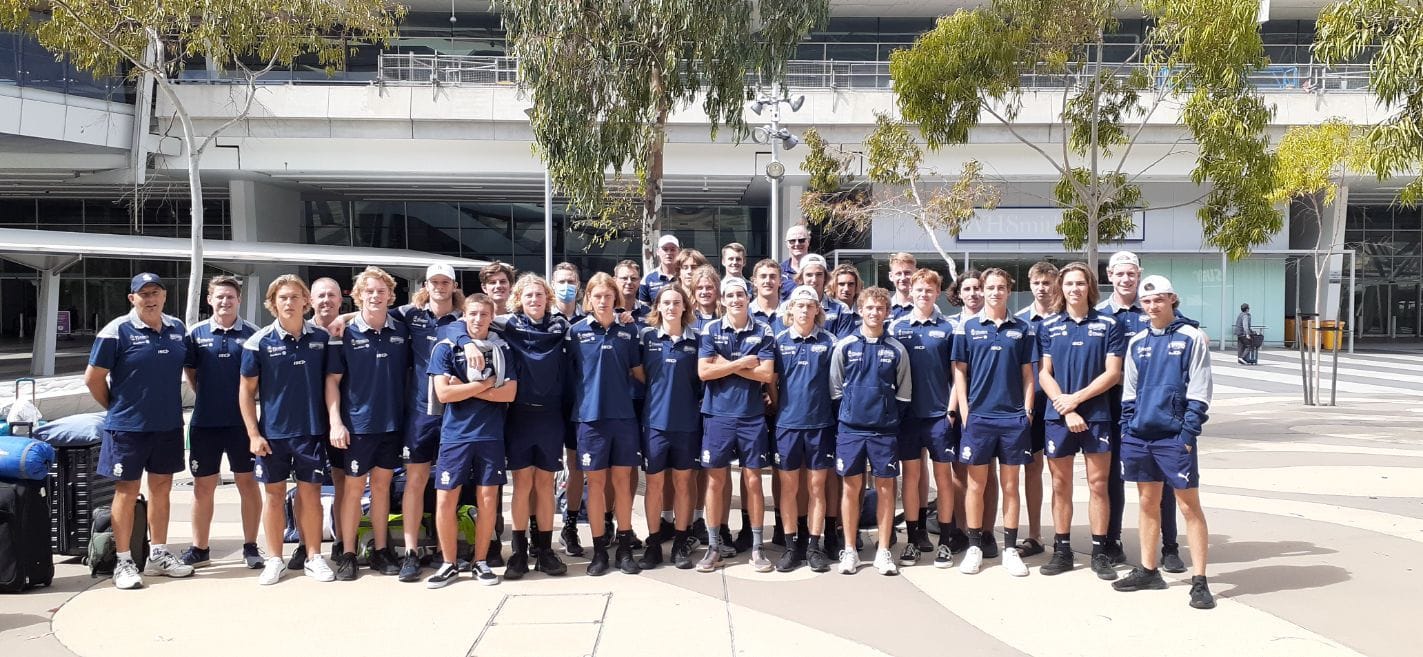 The South Adelaide Under-18 team, coaches and support staff prior to leaving Adelaide on Thursday morning.
In recent weeks the Club has hosted several Redtails senior players in its Reserve grade matches and is looking to continue this throughout the season.
South Adelaide also hosted the female equivalent the Pinktails in a game recently against Pulteney FC.
A match the Pinktails won comfortably under lights at Flinders University Stadium.
"There are clearly a few boys and girls with talent that we believe are good enough to play League football for South Adelaide and perhaps even higher," said Ploenges.

"We hope this trip will help encourage young footballers from Alice Springs and the surrounding communities to chase their dreams and see the opportunities AFL can provide them on and off the field."
The Redtails aim to create a football club incorporating the Right Tracks Program to drive change in the community of Central Australia.
Its main aim is to create a team that gives strong healthy pathways in behaviour, job readiness programs, healthy living and bridging the gap between Indigenous and non-Indigenous Central Australians creating unity and pride throughout Central Australia and beyond.
This team allows its players to participate only if they are employed, studying or in the Right Tracks Program.

Author:
South Adelaide Football Club