South Adelaide x PUMA
26 November 2020
South Adelaide Football Club team up with world leading sports brand PUMA.
In a brand new three year deal which will see PUMA become the official apparel partner for the Panthers, Puma Teamwear will be supplying the team's playing and performance apparel, as well as the Club's retail apparel range.
"We're extremely excited to enter into a new era with a world class and renowned brand like PUMA" said South Adelaide CEO Neill Sharpe.
"The quality of the gear they produce is unmatched, plus being aligned to an icon like Puma is great for the club"
"This deal will also mean that we can stock a larger range of high quality merchandise for the Panthers faithful"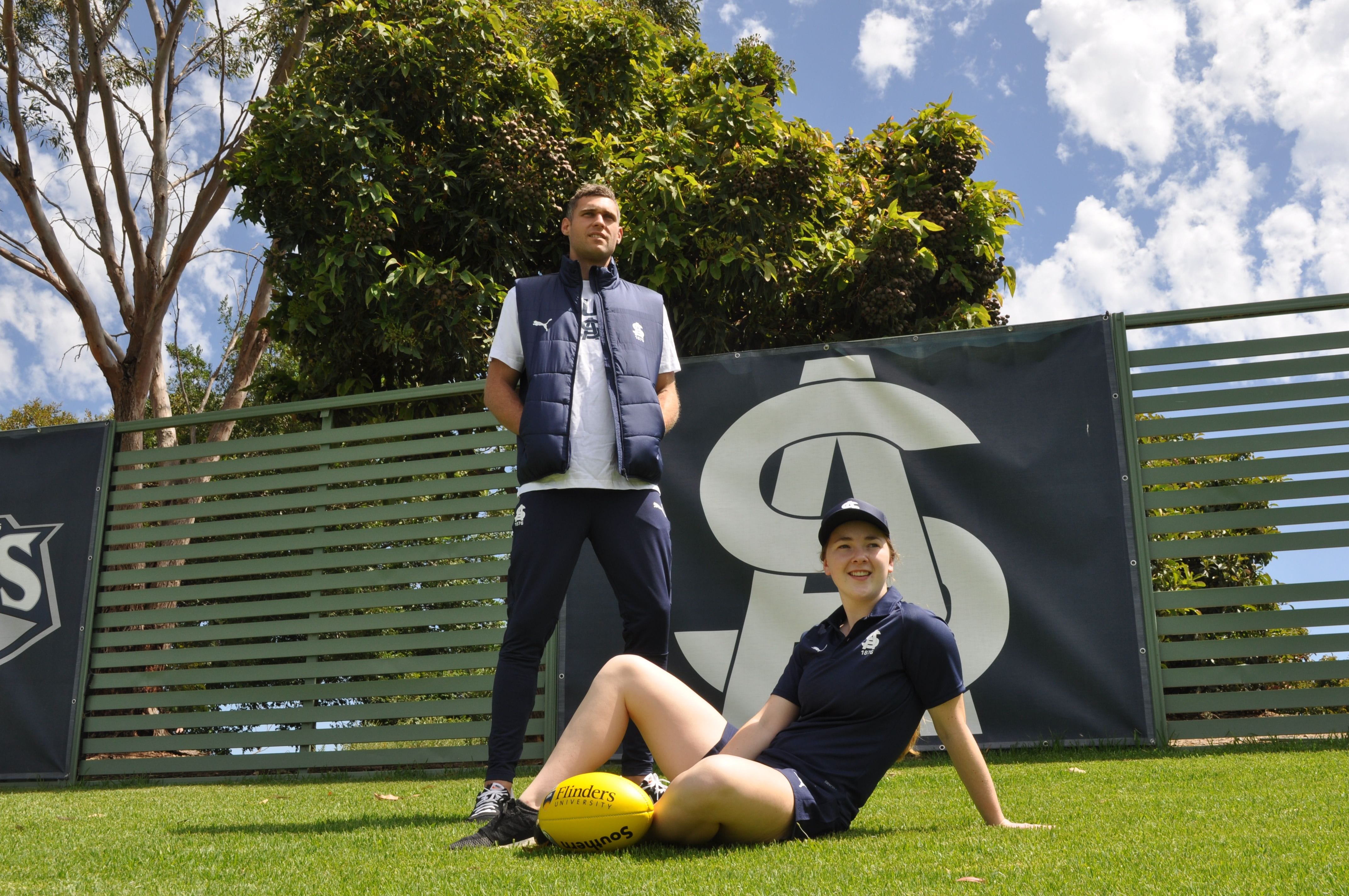 South Adelaide players, Alex Cailotto and Jaslynne Smith show off new PUMA merchandise.
PUMA are also the official apparel partner of AFL Clubs Richmond and Carlton.
On the international stage, PUMA also service EPL powerhouses Manchester City (including Melbourne City F.C.), A.C Milan, Borussia Dortmund, Olympique de Marseille, Valencia, and PSV Eindhoven to name a few.
Scott Davidson, CEO TLA Merchandise, Puma's Team Wear Licensee in Australia, said that they are extremely excited to partner with South Adelaide and showcase the Puma Brand and introduce new product and merchandise services in South Australia's premium competition.
"Puma has a long and successful history in Football and feel our partnership with South Adelaide is a perfect fit as an iconic and traditional Club in the highly competitive SANFL competition."
"We are invested in the Club and look forward to delivering the highest quality merchandise range for players, staff and supporters and look forward to a long and successful journey."
The new line of 2021 PUMA South Adelaide Merchandise will be available to purchase soon!