T20 for KI - Final Total Raised
24 January 2020
The South Adelaide Football Club and the Southern District Cricket Club have raised significant funds for KI.
Across the fundraising efforts from both the Panthers and the Stingrays, which included Tuesday nights T20 match, $17,145 will be contributed to the Kangaroo Island Bushfire Relief efforts.
$15,045 will be given to the to the KI Mayor Relief Fund, with the Panthers to donate $2,100 to the Western District Sporting Club which was raised through the sale of 2019 Hooped Guernseys, sixes and dropped catches on the night.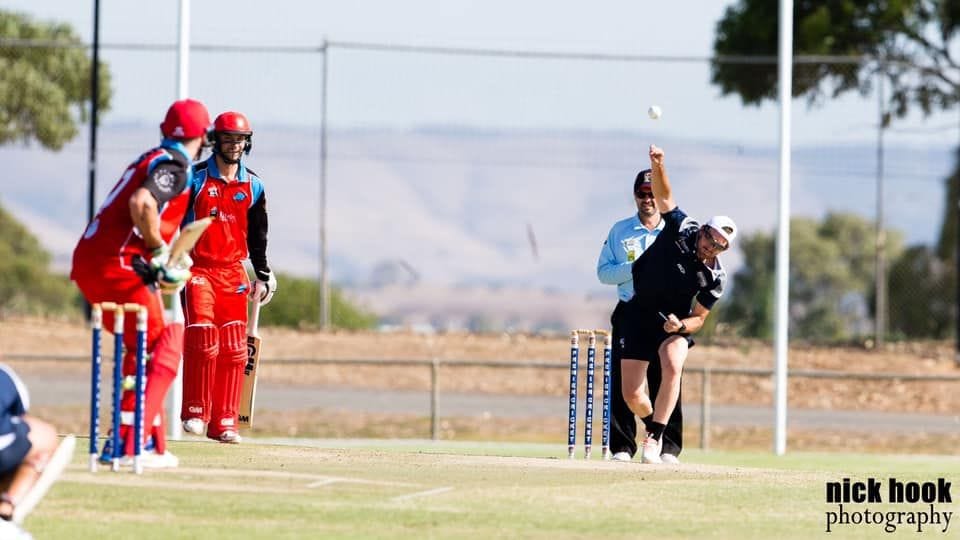 Australian and Redback cricketer Chadd Sayers sends one down the pitch on Tuesday night. Image: Nick Hook Photography. Full Gallery
"This is a really fantastic result from everyone involved and will certainly go a long way in helping the people and communities impacted by the fires" Said South Adelaide CEO Neill Sharpe.
"We are really thankful for the local community for coming out an supporting the fundraising efforts."
"Grant Lovelock and his team at the Southern District Cricket Club must also be acknowledged for their significant role that they played in helping bring all of this together."
Donations can be still be made to the Kangaroo Island Bushfire Relief fund and Western Districts Sports club below.