Thank You: Tyson Brown, Alex Cailotto, Nic Schwarz, Ben Haren & Anthony Biemans
Posted by Jonathon Parker on 20 October 2021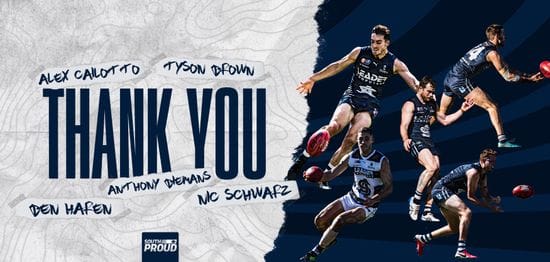 Five Panthers have hung up the boots following the end of the 2021 season.
Five stalwarts of the South Adelaide Football Club have called time on their SANFL careers. 100 game players Alex Cailotto and Ben Haren as well as Tyson Brown, Nic Schwarz and Anthony Biemans have all advised the Club they will not be returning in 2022.
Tyson Brown played 81 games for the Panthers since making his debut in 2011 having started in South's U18s after joining the Club from Cove.
The dour defender has had a tough run with injuries over the journey, including missing the 2018 Elimination Final due to concussion and going down with a serious hamstring injury in the opening minutes of the 2016 Qualifying Final.
A former Woodville West Torrens junior Nic Schwarz made his debut in 2013. Nic Schwarz played 90 games and took out the League Trademark award in 2016.
Injuries also plagued the midfielder over his time at the Panthers, however Schwarz finished his career in fine form by taking out the 2021 Best in Finals award.
Utility Alex Cailotto also calls time on his 120 game career.
As a key defender, the former Glenelg junior was reinvented as a ruck in 2019 having to cover the mid-season drafting of Michael Knoll, and again in 2021 with the loss of Paul Hunter.
Not only that, the two time Dr. Jim Harley & Frank Brown Memorial Trophy (Best Clubman) winner showed he could also play up forward and certainly enjoyed a celebration.
A pair of former Magpies in Ben Haren and Anthony Biemans round out the list of retirees.
Haren made the switch to Noarlunga in 2015 where he would go on to notch up 114 SANFL league matches, 14 for the Magpies and 100 for the Panthers.
Taking out the leading goal kicker award in 2017, Haren was also a versatile player making his presence felt down back, but could also impact the scoreboard, shown by his 73 career goals.
The hard-nosed Biemans was a crowd favourite at Noarlunga making his Panthers debut in 2018.
Another Panther who has had a tough run with Injury caps off his career with 83 games, 37 for the Panthers and 46 for Port Adelaide.
South Adelaide CEO thanked the five players and noted that each have made valued contributions to the club and he wished them success going forward.
"It's certainly sad to have Tyson, Nic, Ben, Alex and Anthony call time on their careers. All have been great servants and were highly regarded and respected within the football club. Certainly our supporters would have seen they gave their all each week." said Sharpe.

"We thank each of the boys for the sacrifices they have made and dedication they have shown, especially over the last two seasons, and wish them well going forward."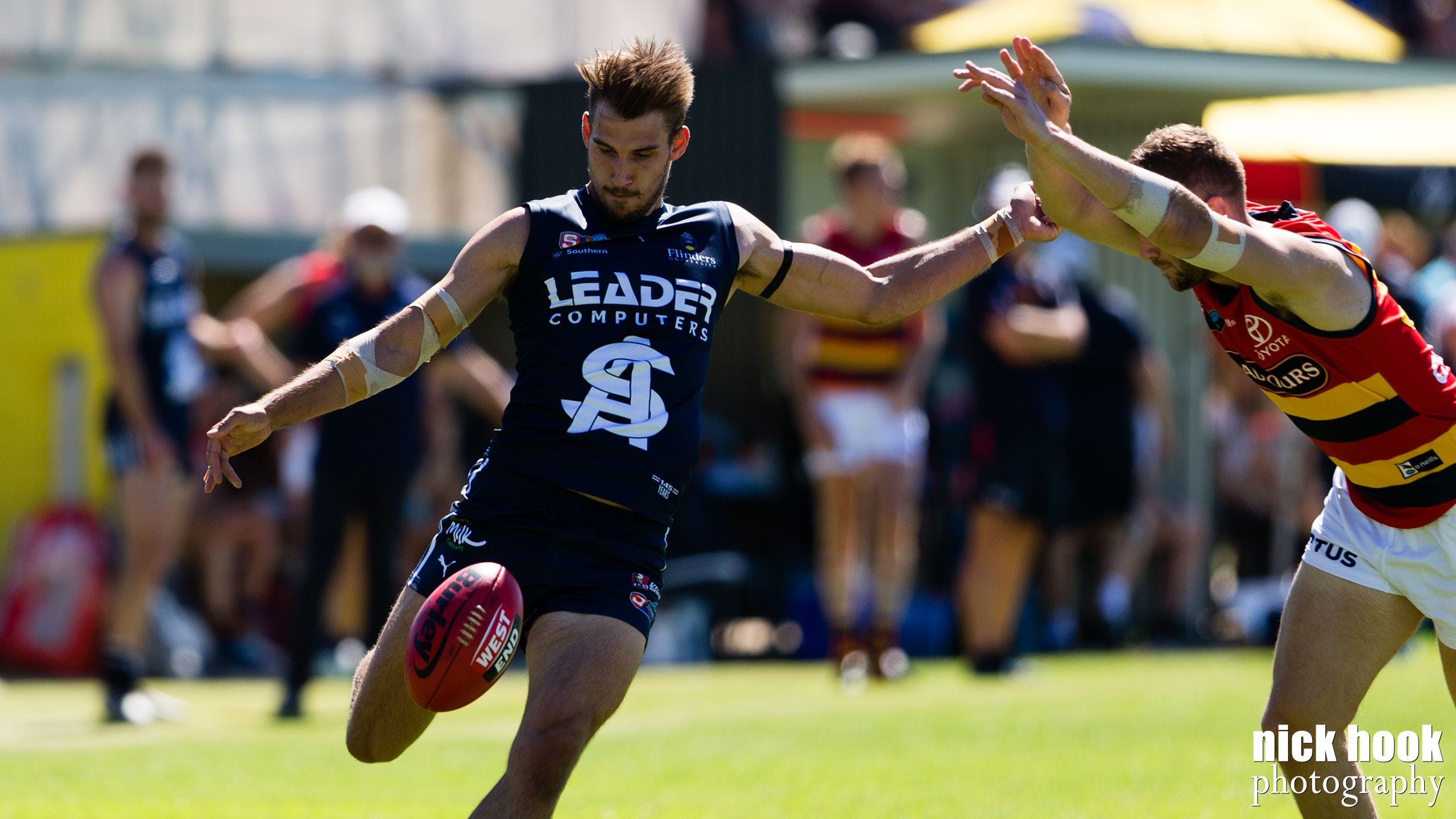 Tyson Brown
81 Games, 12 Goals

Debut Round 13, 2011 vs Eagles

South Adelaide Player 1680

2016 Most Improved Player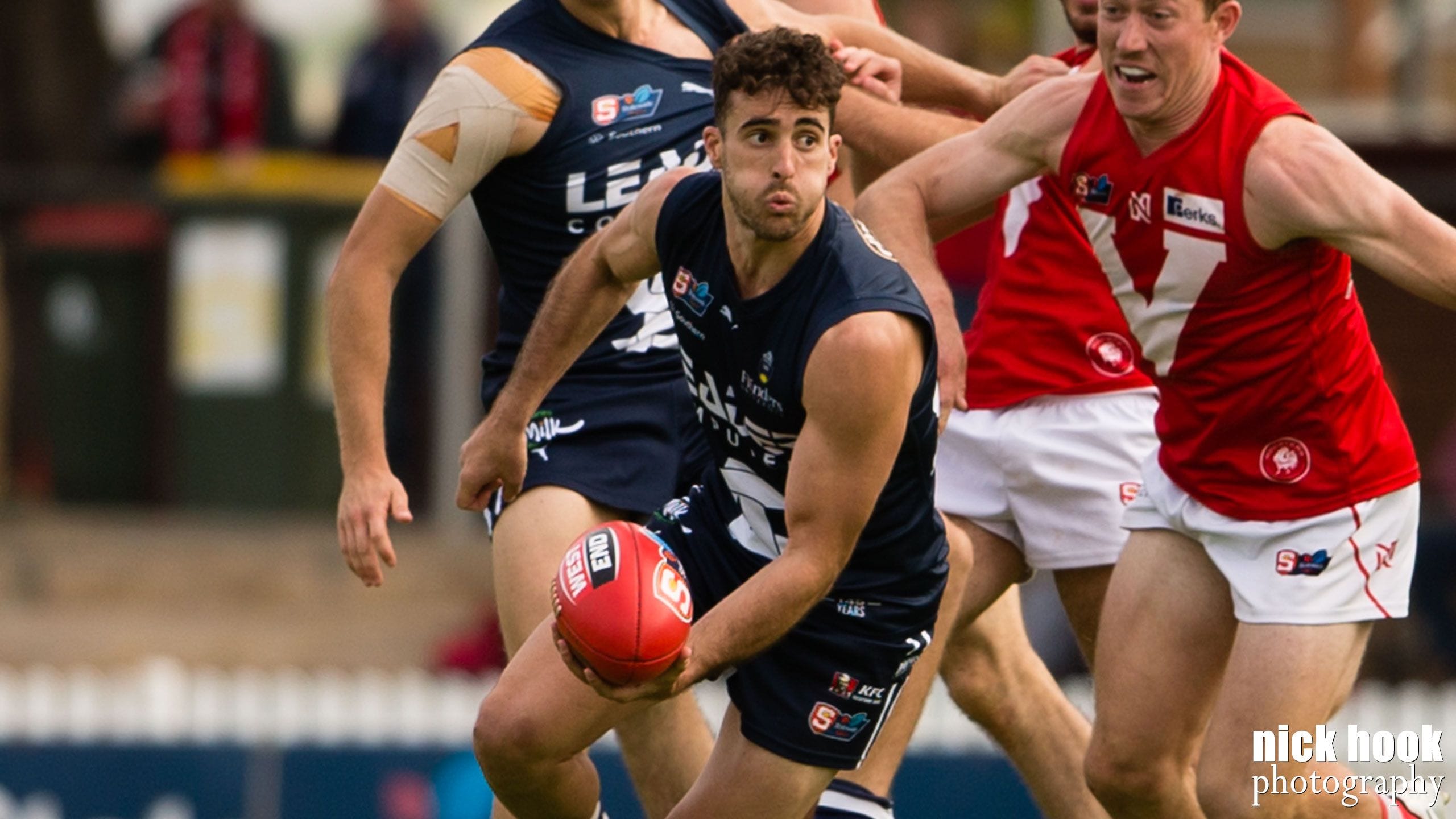 Nic Schwarz
90 Games, 40 Goals

Debut Round 8, 2013 vs Centrals

South Adelaide Player 1703

2016 Player Trademark Award

2014 Runner-Up Reserves Best & Fairest

2021 Best In Finals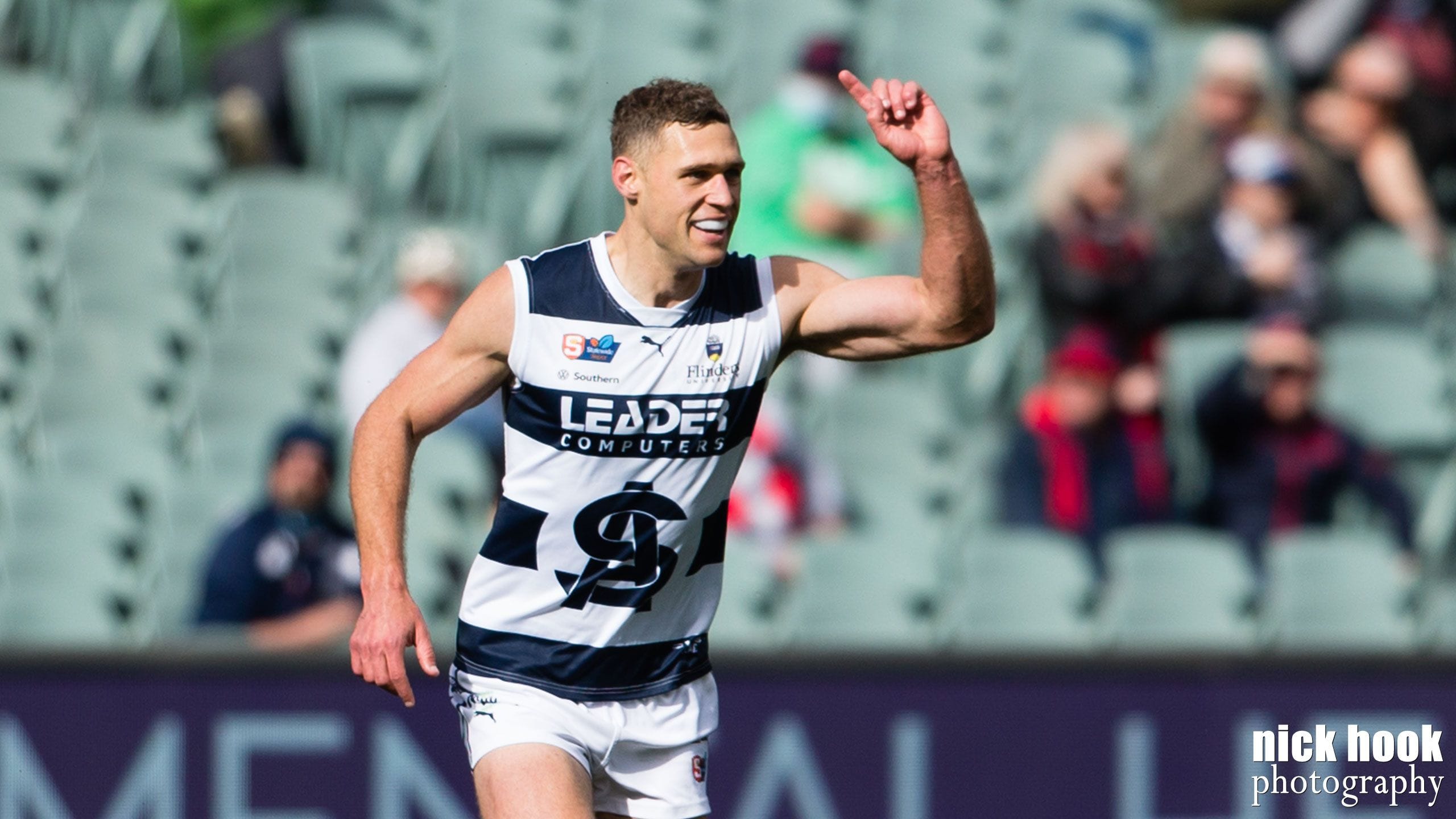 Alex Cailotto
120 Games, 25 Goals

Debut Round 20, 2013 vs Port Adelaide

South Adelaide Player 1709

2013 J.L. Brown Trophy (Reserves Best & Fairest)

2019 Dr. Jim Harley & Frank Brown Memorial Trophy (Best Clubman)
Ben Haren
114 Games, 100 for South Adelaide, 14 for Port Adelaide, 73 Goals

SAFC Debut Round 1, 2015 vs Glenelg

South Adelaide Player 1719

2017 Leading Goalkicker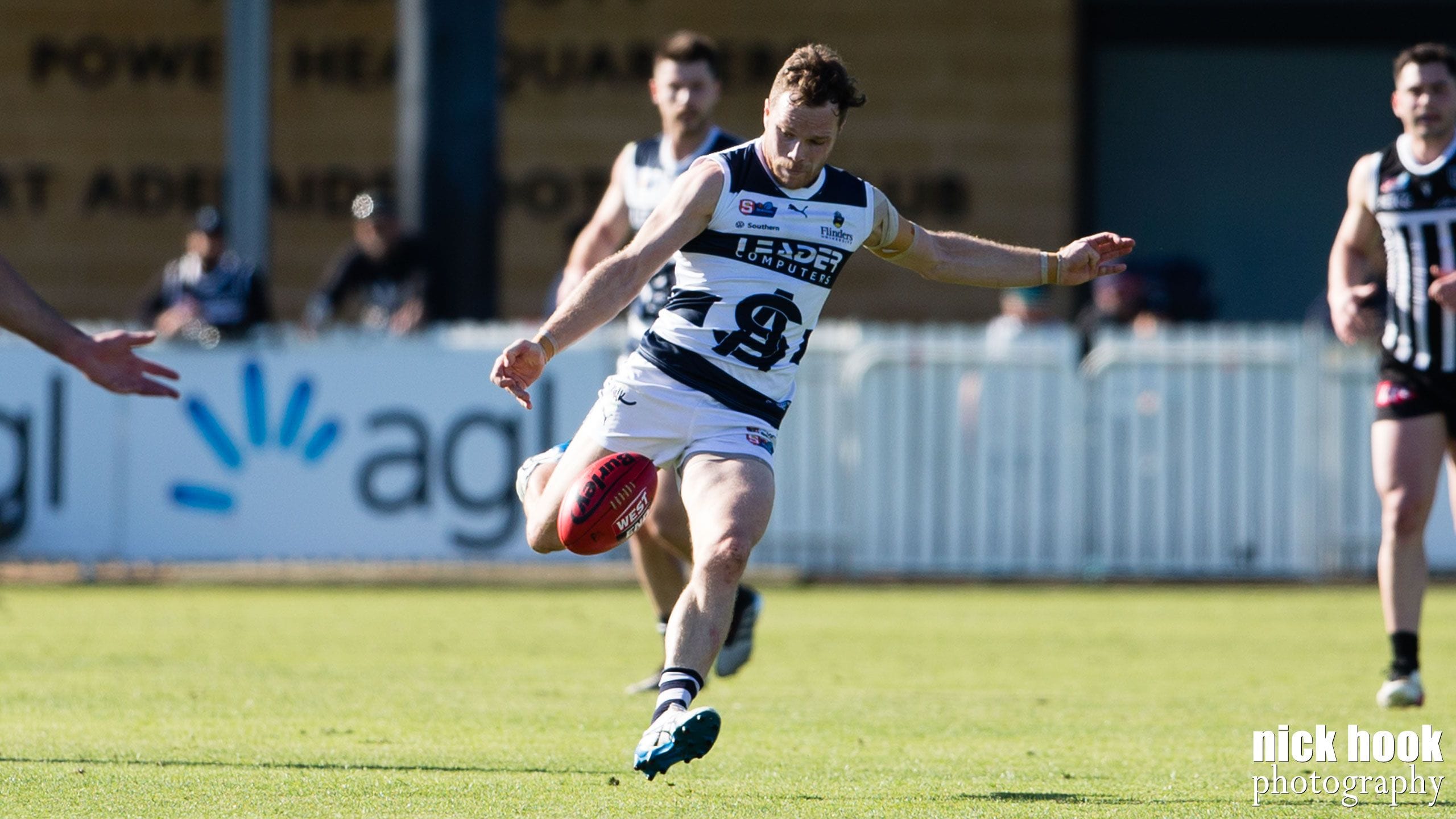 Anthony Biemans
83 Games, 37 for South Adelaide, 46 for Port Adelaide, 46 Goals

SAFC Debut Round 1, 2018 vs Glenelg

South Adelaide Player 1739